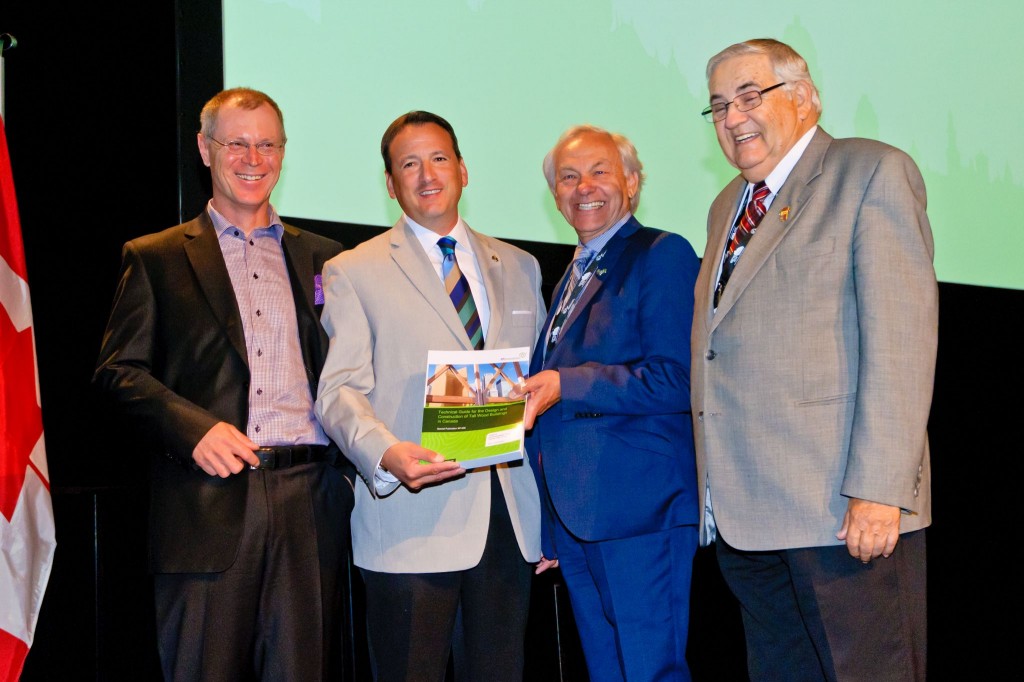 This week, industry experts gathered in Québec City for the World Conference on Timber Engineering (WCTE) and the launch of a technical guide for the design and construction of tall wood buildings in Canada.
The four-day event welcomed more than 900 delegates from around the world to participate in technical tours of timber buildings in Québec City and Montréal, listen to several keynote speakers, as well as attend concurrent sessions discussing lifecycle analysis (LCA), architecture, structural performance, fire performance, and design of wood buildings.
The highlight of this year's event was the launch of the first ever Technical Guide for the Design and Construction of Tall Wood Buildings in Canada. The announcement was made by Canada's Minister of Natural Resources and Minister for the Federal Economic Development Initiative for Northern Ontario, Greg Rickford. The guide—released by FPInnovations and funded by Natural Resources Canada (NRCan)—provides peer-reviewed articles and information on constructing multi-storey wood buildings.
"Funding has led to innovative products such as the Technical Guide, which is a marvellous example of how collaboration can lead to innovation as more than 80 diverse experts worked as a team towards its development," said FPInnovations president Pierre Lapointe.
The resource is intended for use by design and construction teams, and provides concepts and background information regarding wood design, and accepted by the National Building Code of Canada (NBC).
The next WCTE will be in Vienna in 2016. Click here for more information.