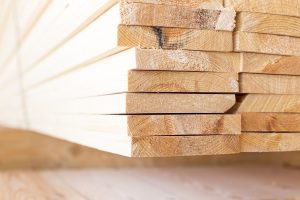 Wood industry research firm FPInnovations says it will support the 30 by 30 Climate Change Challenge by the Forest Products Association of Canada (FPAC).
FPAC has challenged the Canadian forest sector to reduce carbon dioxide (CO2) emissions by an additional 30 megatonnes per year by 2030. This challenge places the forest products sector in a leadership role for reducing the country's greenhouse gas (GHG) emissions following the United Nations (UN) Climate Change Conference in Paris in 2015.
FPInnovations' support will place its research team at the forefront of climate change solutions in Canada.
"Key to achieving the 30 by 30 challenge will be the continued research and development of low-carbon alternatives to replace carbon intensive products and improve energy efficiency in our processes," said Pierre LaPointe, the firm's CEO. "Our vision of a world where products from sustainable forests contribute to every aspect of daily life will be the guiding principle that enables FPInnovation's researchers to support the sector and the goals set forth."
Canada's forest products industry has invested $1.5 billion in clean technology innovation over the past five years. Wood buildings store carbon and require less energy to produce and maintain. A 9290-m² (100,000-sf) wood building is equal to taking 1400 cars off the road each year.