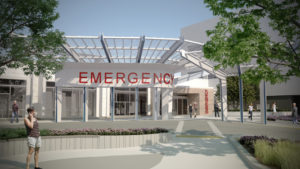 The recipients of the 2017 Manitoba Excellence in Sustainability Awards demonstrate private and public-sector organizations recognize and embrace their responsibility to promote sustainability in the province.
The 2017 Champion for Sustainability is ft3 Architecture Landscape Interior Design. The Winnipeg-based firm has served Manitobans for more than 40 years and has helped design many recognizable Winnipeg infrastructure projects, including the Grace Hospital's new emergency department.
"We continue to be encouraged and amazed by the individuals, organizations, and communities making a difference in our world," said the province's sustainable development minister Rochelle Squires.
Other award winners include:
The Manitoba Excellence in Sustainability Awards honour people, projects, and ideas that successfully turn the province's principles and guidelines of sustainable development into concrete and lasting achievements.