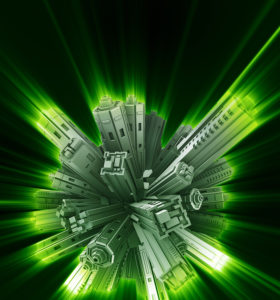 Canadian markets top the inaugural International Green Building Adoption Index (IGBAI), a study by CBRE and Maastricht University in Netherlands. More than 50 per cent of office buildings in Vancouver and Toronto hold "green" certifications.
This is particularly notable for Vancouver, as the city has a formal action plan (Greenest City 2020) aimed at becoming the world's greenest city by 2020. In Vancouver and Toronto, green building trends continue to drive both new development and redevelopment of office buildings. In Vancouver, more than half of the 139,354-m2 (1.5 million-sf) of facilities under development is being built to high green certification standards, while much of Toronto's existing class A buildings is undergoing intensive capital improvement projects including upgrades aimed at earning green certifications as well, says the CBRE report.
"Buildings, particularly commercial properties, have long been at the forefront of pressing issues like water, waste, and significant energy use and the resultant carbon emissions," said David Pogue, CBRE's senior vice-president, global client care/sustainability. "As the attention being paid to these issues grows, green building certification programs are becoming much more prevalent and more important to a variety of constituents and stakeholders."
"Despite the presence of a wide variety of local building certification programs, internationally recognized green building certificates tend to be more widely adopted in the commercial real estate market. Tenants and investors need such standardized measures of environmental performance," said Rogier Holtermans, project lead on IGBAI.
The study also notes major metropolitan office markets across the globe are seeing a significant increase in the adoption of "green" building certification programs. It reports 18.6 per cent of space in 10 markets across Australia, Canada, and Europe is now certified "green" versus just 6.4 per cent in 2007.
Increased demand for more environmentally responsible buildings from governments, corporate tenants, and institutional investors has been particularly evident in cities where "green" properties made up virtually no part of the office market just a few years ago. For instance, the Australian cities of Sydney and Melbourne, third and fourth in the index, saw their "green" office square footage increase from less than one per cent in 2006 to more than 46 and 28.8 per cent, respectively. Additionally, the "green" office market in Warsaw, Poland, was essentially non-existent as recently as 2010, but now comprises 21.3 per cent of space tracked by CBRE.
Even markets that reported the smallest percentage of green office space relative to their total office property inventory saw noticeable growth. Paris (France), the largest market in the study, saw green building certifications increase from 0.1 per cent in 2007 to 9.1 per cent in 2017; while the second largest market, London (United Kingdom), went from 0.2 per cent in 2010 to 8.7 per cent in 2017.
Similarly, Frankfurt (Germany) reported 17.5 per cent green buildings, up from 1.4 per cent in 2009; Stockholm (Sweden) reported 12.6 per cent, up from 1.2 per cent in 2011; and Amsterdam (Netherlands) reported 11 per cent, up from 0.1 per cent in 2011.