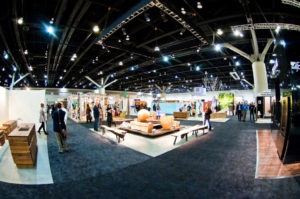 Last month, the Canada Green Building Council (CaGBC) commended the Vancouver Convention Centre (VCC) for demonstrating sustainability excellence—it earned the Leadership in Energy and Environmental Design (LEED) Existing Building (EB) Platinum certification. It is the world's first double LEED Platinum convention centre and the first v4 Platinum Existing Building project to be certified in Canada.
Consisting of two uniquely designed buildings totalling 43,339 m2 (466,500 sf), VCC is the province's flagship convention centre, hosting more than 500 events and welcoming hundreds of thousands of attendees each year, while generating significant economic activity for British Columbia. Following its initial LEED for New Construction (NC) Platinum certification in 2010, the VCC sustainability team has been dedicated to improving operations.
"While the Vancouver Convention Centre was built to the highest environmental standard with features like our 2-ha (6-acre) living roof, marine habitat, and impressive green technologies, our commitment to the environment is more than the building, significant as it is," said Ken Cretney, CEO of B.C. Pavilion Corporation.
To meet the certification requirements for the rigorous LEED v4, the VCC team introduced new sustainability initiatives and enhanced existing programs. For example, it has increased the capacity of the blackwater treatment plant by 30 per cent. When combined with water-efficient fixtures, this has reduced potable water use by 38 per cent annually—equivalent to approximately three-quarters of an Olympic-size swimming pool or 1.8 million L (479,726 gal).
Aiming to continually maintain and improve energy performance, the team employs an ongoing program of building system and energy use analysis, and implementation of upgrades. Recent enhancements include switching to more efficient light-emitting diode (LED) lighting. Further, the organization-wide recycling program is working to increase the waste diversion rate from 50 to 75 per cent. Similarly there is now a 'Reclaim Room' at the centre where material and goods left behind from events are housed until the sustainability co-ordinator sources local charity or community group where the items could be donated or meaningfully re-purposed.
The VCC team also developed a post-event sustainability report for interested clients, which carefully monitors and measures several sustainability-related indicators. The final report highlights areas of achievement and opportunities for future growth.