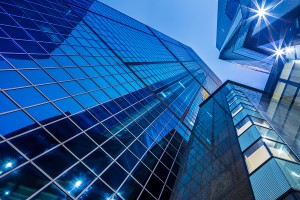 The American Architectural Manufacturers Association (AAMA), Window and Door Manufacturers Association (WDMA), and Canadian Standards Association (CSA) have released a user guide to the 2011 North American Fenestration Standard/Specification for Windows, Doors, and Skylights (NAFS).
NAFS User Guide serves as a non-mandatory, advisory document. Through commentary, examples, and illustrations, it provides information on the standard's applications.
NAFS 2011 is proposed to replace the 2008 edition in the National Building Code of Canada (NBC) 2015.
"The user guide represents yet another significant step toward achieving seamless trade across the U.S./Canadian border for fenestration industry manufacturers," said CSA's joint document management group co-chair, Greg Hildebrand. "The NAFS User Guide puts all of the reference and explanatory information into one place and will simplify the content for the next edition of NAFS."
For more information on NAFS, see the article in the October 2013 issue, "Ensuring Energy Efficiency: Specifying windows and curtain walls for cold climates."