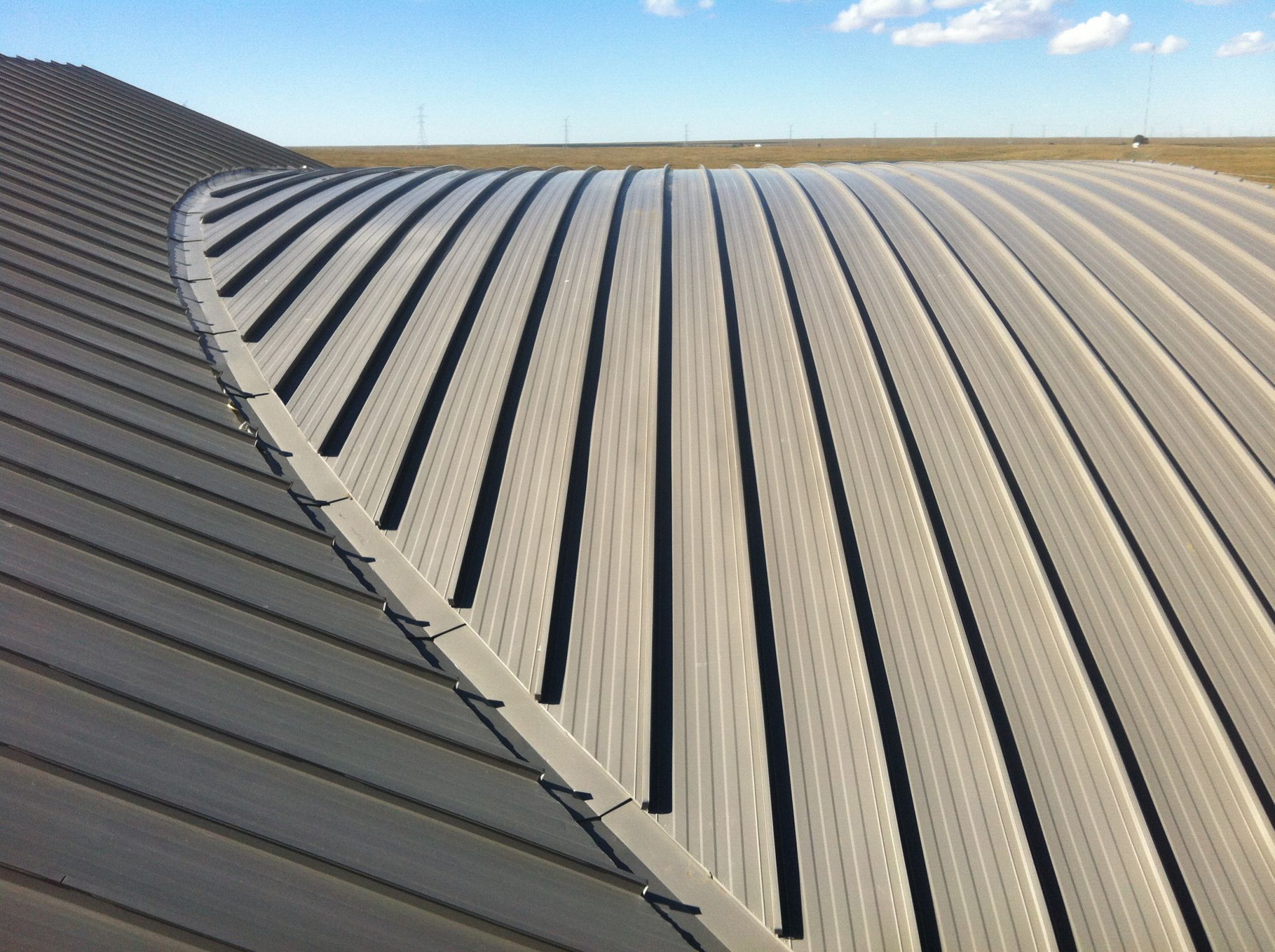 By Harry Comfort
In this author's many years of experience in the commercial waterproofing industry, 'cost' is the most common cited reason by building owners and architects for not considering a standing-seam metal roof. However, a properly installed high-performance metal roof can be said to pay for itself through a unique combination of benefits, including:
functional and esthetic versatility;
speed and ease of installation;
recyclability and extended performance; and
facilitation of maintenance and repair.
This article looks at the big picture in its exploration of the major benefits of specifying metal for roofs and walls in both new construction and retrofits.
Functional and esthetic versatility
Metal roofing offers certain advantages over traditional commercial roofing assemblies such as single-ply, modified bitumen (mod-bit), and built-up roofing (BUR). From an esthetic perspective, one major differentiating capability of metal is its ability to achieve tight curves and complex angles, as well as colours and textures. This encompasses the option to simulate, complement, and integrate with other building materials.
Metals are capable of achieving challenging and complex architectural designs. BURs, mod-bits, and single-ply systems tend to be rigid by comparison and made vulnerable by bending. Metal panels, on the other hand, are malleable enough to fold back on themselves to create various angles while maintaining structural integrity. Every metal roof assembly is custom-engineered, and panels can be pre-formed or extruded in the factory to an architect's specifications.
The dramatic curves associated with contemporary design are another esthetic challenge that can be addressed by specifying metal. Advancements in metal roof and wall design have liberated architects' imaginations to explore seemingly impossible curves that fan out, reverse themselves, overlap, or extend to create architectural statements.
Since metal's performance life is most comparable to a modified BUR assembly, it is important to note a typical metal roof is conservatively half the weight of modified roof, while exceeding its strength on a pound-to-pound basis. More specifically, a multi-ply modified roof construction with three plies layered using hot asphalt may weigh as much as 3.6 kg/m2 (8 lb/sf), while metal roof systems are typically 0.9 kg/m2 (2 lb/sf). It should be noted that metal's light weight does not correlate to reduced strength—the tensile strength of any standing seam metal system will vastly exceed the strongest modified BUR by a factor of 50 to one.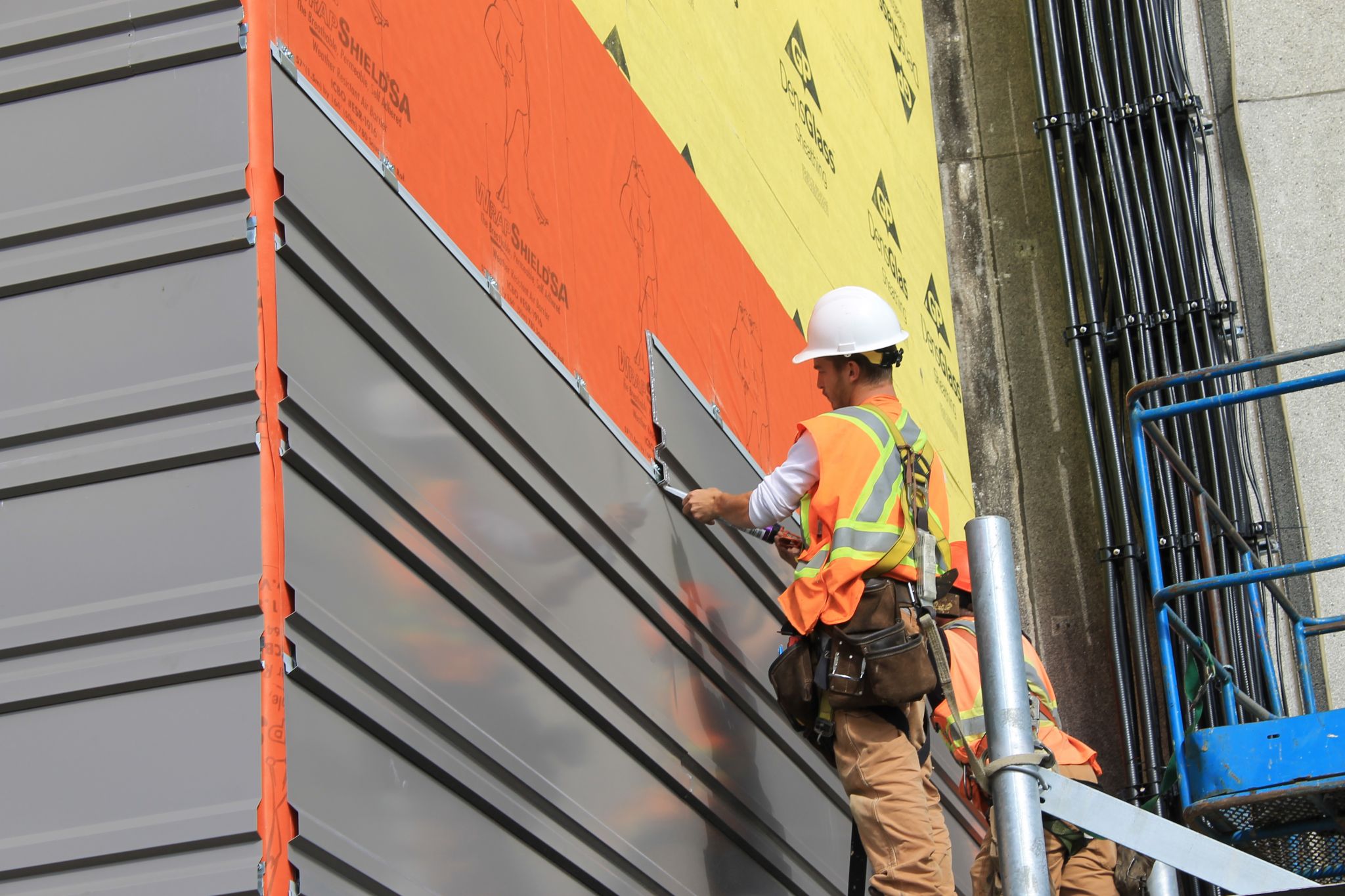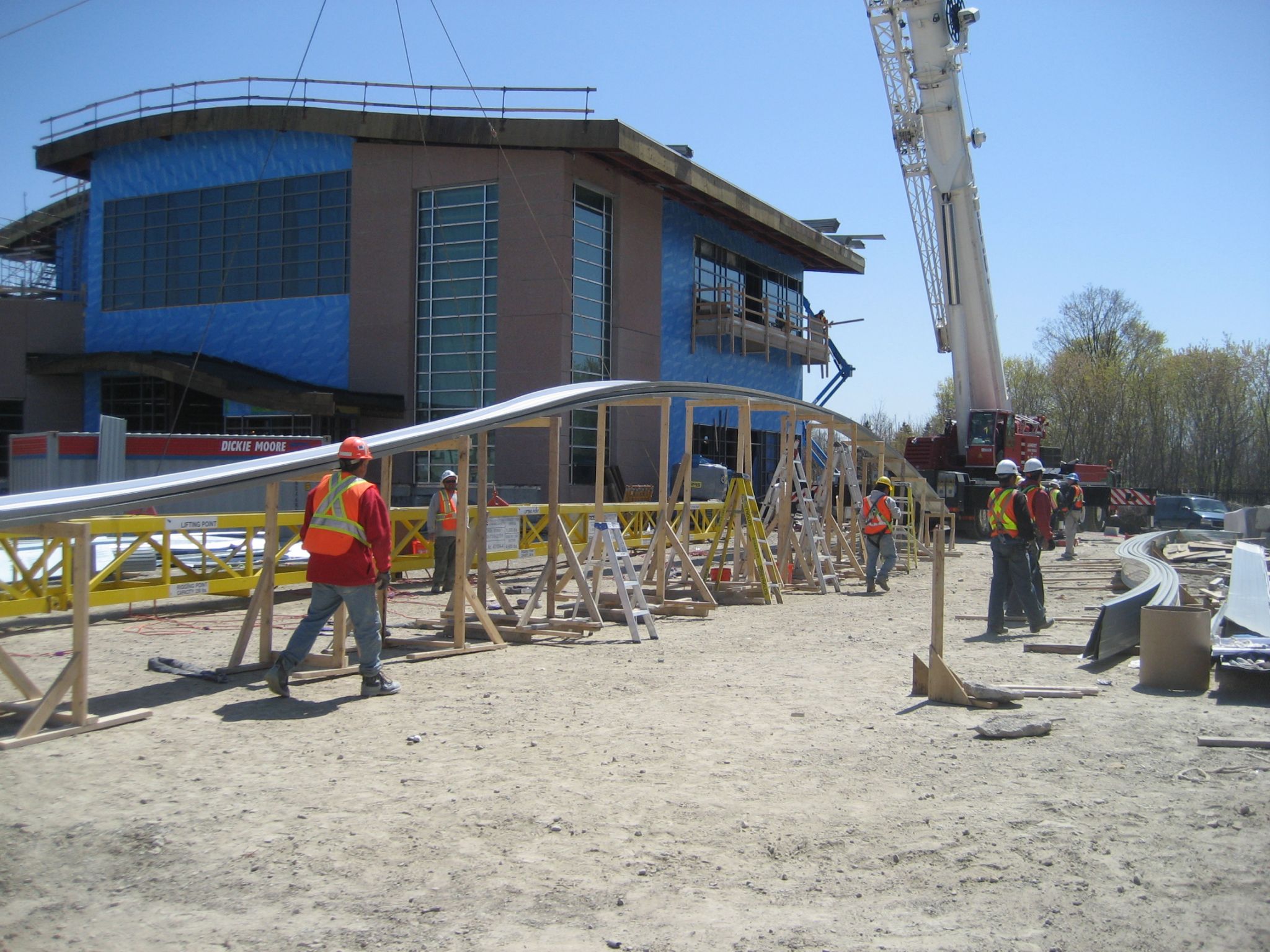 Strength and performance
With the wide spectrum of load requirements, geographical conditions, and building functions existing across Canada, wind uplift resistance is the first of many prerequisites for the lasting performance of metal roofs and walls. Relying on minimum wind uplift resistance testing standards may be reasonable for a warehouse in a suburban area, but would not be enough for a high-rise building prone to much higher wind speeds.
Metal assemblies should be subjected to a full arsenal of wind uplift resistance testing, including:
ASTM E1592,Standard Test Method for Structural Performance of Sheet Metal Roof and Siding Systems by Uniform Static Air Pressure Difference;
Underwriters Laboratories (UL) 580, Tests for Uplift Resistance of Roof Assemblies; and
Testing Application Standard (TAS) No. 125, Standard Requirements for Metal Roofing Systems.
Although the latter goes above and beyond minimum standards, and is not a legal requirement in Canada, it is nevertheless the gold standard for wind uplift performance and is highly recommended for areas subject to increased wind uplift pressures.
When properly designed and attached according to the manufacturer's specifications, panels meeting or exceeding these testing protocols can be counted on to provide exceptional performance regarding wind resistance.
However, wind uplift resistance is only one of the many forces of nature roofs must withstand during the course of their service lives. Metal roof testing protocols also exist for verifying which metal panel systems are able to resist air and water infiltration. Specifically, a metal roof system should meet or exceed testing in these additional areas of performance:
ASTM E1646, Standard Test Method for Water Penetration of Exterior Metal Roof Panel Systems by Uniform Static Air Pressure Difference;
ASTM E2140, Standard Test Method for Water Penetration of Metal Roof Panel Systems by Static Water Pressure Head;
TAS No. 114, Appendix G, Standard Test Method for Water Penetration of Metal Roof Panel Systems by Static Water Pressure Head;
ASTM E1680, Standard Test Method for Rate of Air Leakage Through Exterior Metal Roof Panel Systems;
TAS No. 100, Standard Test Method for Rate of Air Leakage Through Exterior Metal Roof Panel Systems; and
American Architectural Manufacturers Association (AAMA) 501.1, Standard Test Method for Water Penetration of Windows, Curtain Walls, and Doors Using Dynamic Pressure.
Speed and ease of installation
Metals' immense capacity for complex design has earned it a reputation for time-consuming installation. There is no denying complex roofing geometries require more intricate detailing and more time, than a single-plane low-slope roof. The more complex the design, the more demanding the installation requirements.
Nevertheless, there is often an overlooked area where metal solutions can increase the speed and ease of installation. The lighter weight of metal solutions makes them ideally suited to retrofit application. Unlike non-metal systems, metal retrofits can eliminate tear-off of the underlying roof, significantly reducing time and cost associated with tear-off and removal.
It is also important to consider not all metal systems are alike. Possible system variances that will affect the installation include:
fasteners used to secure/attach metal roof and wall assemblies may be through-fastened or concealed;
roof and wall panel designs may be symmetrical or asymmetrical;
clips may be two-piece or integrated as a single-unit and may use a continuous clip or snap-on design; and
sealants may be isolated or exposed.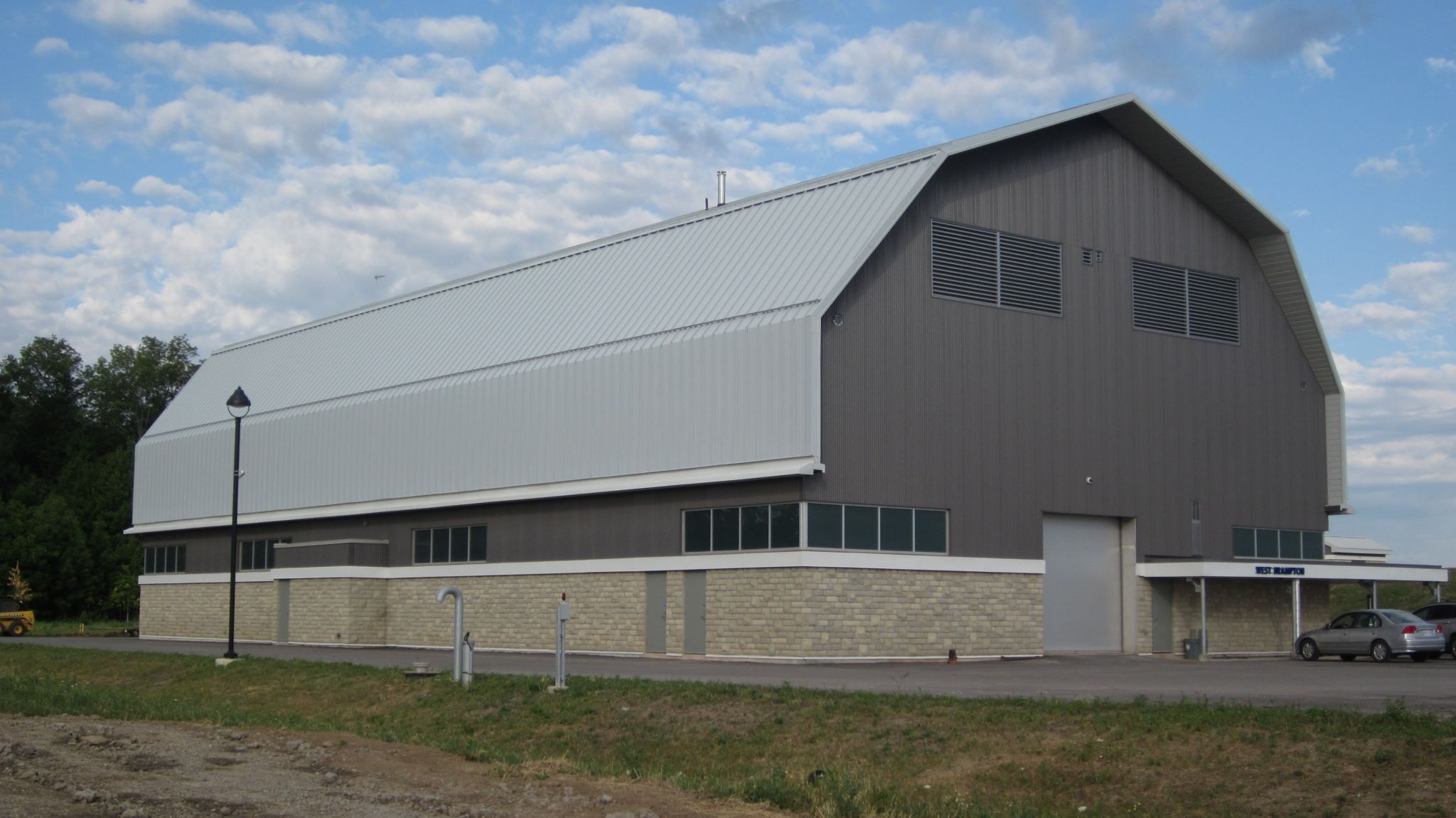 Such factors not only affect the system's installation, but also its long-term performance. The best way to ensure the specified assembly is appropriate to the complexity of the design is to request project-specific show drawings from every full-service metal systems manufacturer being considered. Then, the different ways each system resolves the specific project's design complexities can be compared, with the best balance of ease of installation and performance determined.
Additionally, although various metal substrates are clearly associated with distinct performance profiles, roof assembly performance outcomes are based on numerous factors, including:
type of metal substrate and shape of the panels;
intricacies of jointing and other details;
methods of attachment to the building; and
methods of attachment between panels.
Keeping this in mind, it may be helpful to note:
exotic metals—such as zinc, copper, or stainless steel—provide exceptional longevity;
zinc is a clean metal that provides fungistat properties prohibiting the growth of mould and mildew without harming surrounding plants, animals, or landscapes;
copper oxides, forming a patina that protects the material from further weather-related degradation for decades;
stainless steel is a solution for harmful atmospheres created by corrosive chemicals as a by-product of the manufacturing process;
aluminum offers the best protection against highly corrosive salt spray environments; and
steel typically provides the best ratio of strength to cost.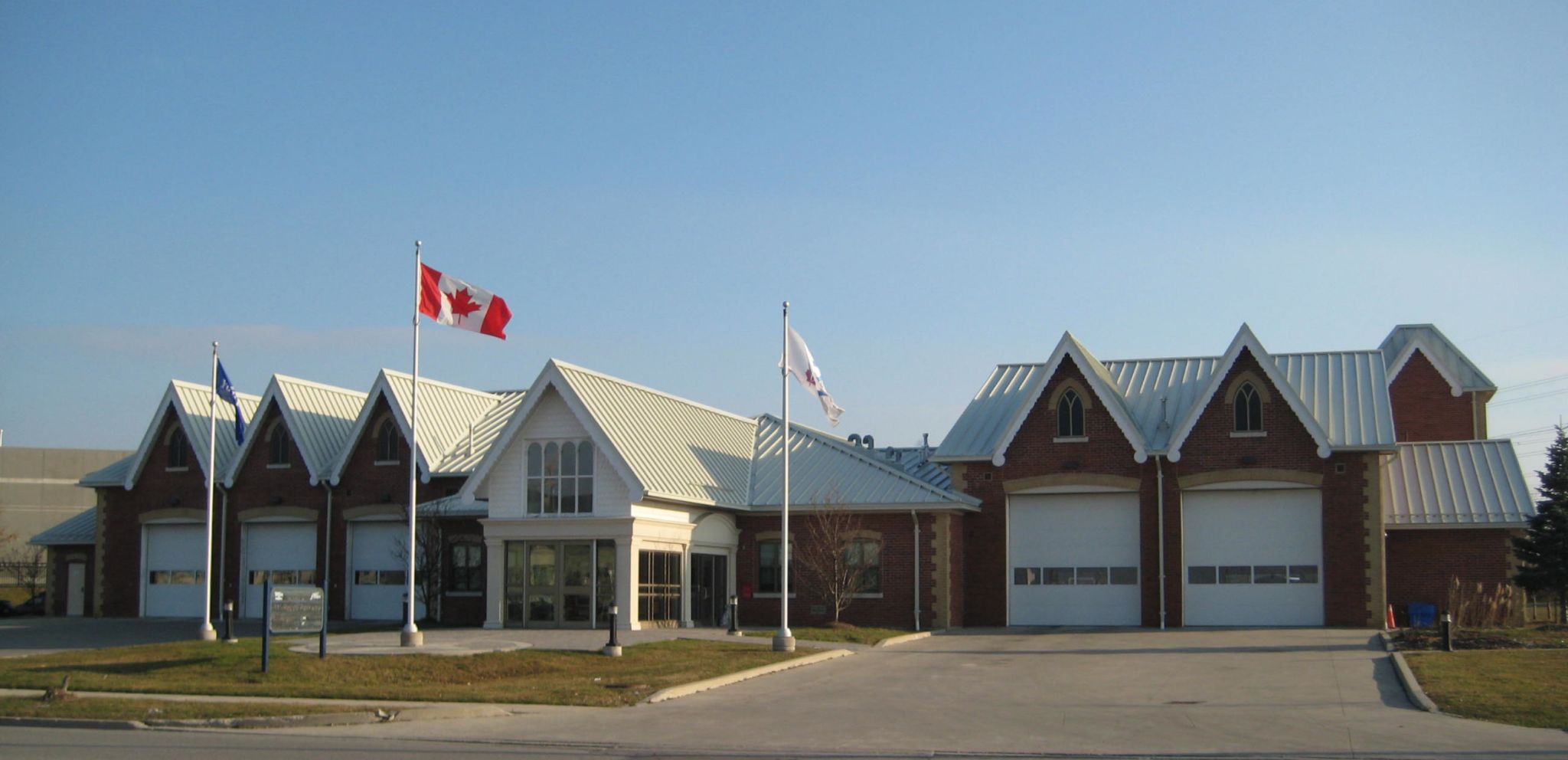 Maintenance, repair, and insulation upgrades
Metal roofs tend to shed dirt. Therefore, routine gutter maintenance and an occasional power-washing are typically the only maintenance required. Additionally, the modularity of integrated metal roof and wall assemblies makes it easy to trace leaks and replace portions of wet insulation.
Aside from these preventive maintenance and repair advantages, metal assemblies frequently mean less-expensive solutions for tough waterproofing problems. For example, if water is leaking through the walls of a brick building, it can be costly to cut out and repoint the mortar joints, and then apply water-repellent. Even after doing so, it is likely the water-repellent will have to be reapplied to the vertical surface at least once every seven to 10 years. The fluted split-face masonry popular in the 1980s and 1990s can be particularly susceptible to these kinds of problems; it is quite difficult to waterproof using only an exterior surface coating. For a more permanent and less costly solution, an overlay can be applied to the masonry wall with a metal panel assembly once the source of the leak has been identified and repaired. This significantly reduces future maintenance and repairs, while upgrading the building's esthetics.
Metal applications also make insulation upgrades a relatively direct and easy process. Specifically, adding continuous insulation to the exterior of a building during a retrofit can significantly reduce costs related to cooling the building's interior.
Over the long term, the installation and maintenance requirements of metal roofing and wall systems is ideally suited for designs featuring complex angles and tight curves. Although fluid-applied coating systems can be used in these areas, they typically require specialized craftsmen, co-operation from the weather, and future coating reapplication. When a roof structure has multiple adjoining planes, there are a lot of angles, each of which require its own unique detailing to ensure watertight performance at junction points. Materials such as masonry or BUR frequently do not lend themselves to such design complexity. Metal is the ideal solution for such applications, enabling installers to craft watertight details where different roof slopes adjoin.
Recyclability and extended performance
The cradle-to-grave environmental impact of metal roof and wall solutions is minimal since 100 per cent of metal panels are recyclable when they reach the end of their service life. Additionally, some metal systems comprise 50 per cent or more recycled content, further reducing any adverse environmental impact.
When seeking Leadership in Energy and Environmental Design (LEED) certification, the inclusion of recycled content is a critical factor. Under the LEED Material and Resources (MR) credits, if 10 per cent of a building solution's material content consists of recycled materials, the facility earns one LEED point. If the total recycled content reaches 20 per cent, another point toward certification is achieved. In such cases, metal roof and wall systems that incorporate recycled content can contribute significantly to achieving the desired level of LEED certification.
In the United States, the International Code Council's (ICC's) International Green Construction Code (IgCC), recommends at least 55 per cent of building materials must be salvaged, recycled-content, recyclable, bio-based, or indigenous—which is expected to earn metal solutions an even greater market share in the future. To date, the IgCC standard has been only formally adopted as a mandate in the State of Maryland. However, individual provinces and localities may determine when and where to apply these recommendations and IgCC's influence is expected to become more prevalent in the years ahead.
IgCC also raises the bar on building durability. The new longevity requirement for sustainable buildings was lengthened to 60 years, and includes a mandate for a service plan capable of justifying the endurance of various building materials and components. High-performance metal assemblies can reasonably be expected to resist degradation for half a century. Even more importantly, some metal roof and wall assemblies come with a 30-year commitment of watertight performance. This benefit alone ensures building owners of a better lifecycle return on investment (ROI) than is possible with many alternative low-slope waterproofing solutions for commercial buildings.
To put this issue into perspective, the initial material costs of metal roofs are typically slightly higher than for BUR, mod-bit systems, or single-ply roofs. However, when the costs of installation are considered, even initial costs tend to become comparable since metals over non-metal roofs can be installed without tear-off of the underlying roof. The high costs associated with removal can make the initial installed cost of metal comparable to its competitors. This cost advantage gets more attractive as the roof matures, due to the maintenance and longevity benefits previously discussed.
Of course, there are some applications where metal is ill-suited. Metal roofs typically require a slope of ¼:12 or more to ensure watertight protection, for example. Further, when metal is used on roofs with heavy or frequent traffic, the structural integrity of seams and other components can be damaged, while scratches to the finish coat may make the roof vulnerable to corrosion. Additionally, as these roofs require a high level of craftsmanship in detailing and sealing areas around penetrations, roofs with numerous penetrations or rooftop equipment are not good candidates for metals.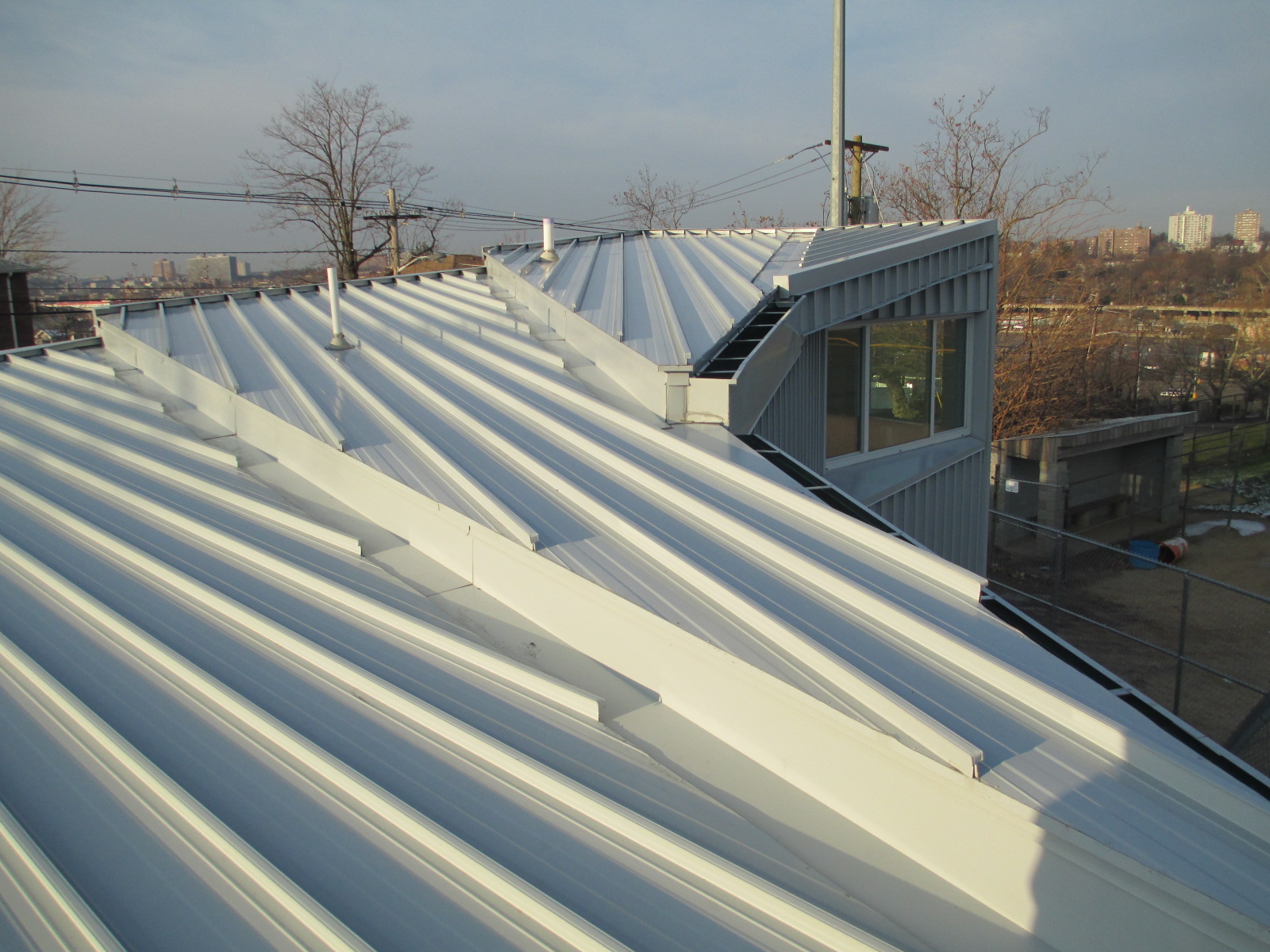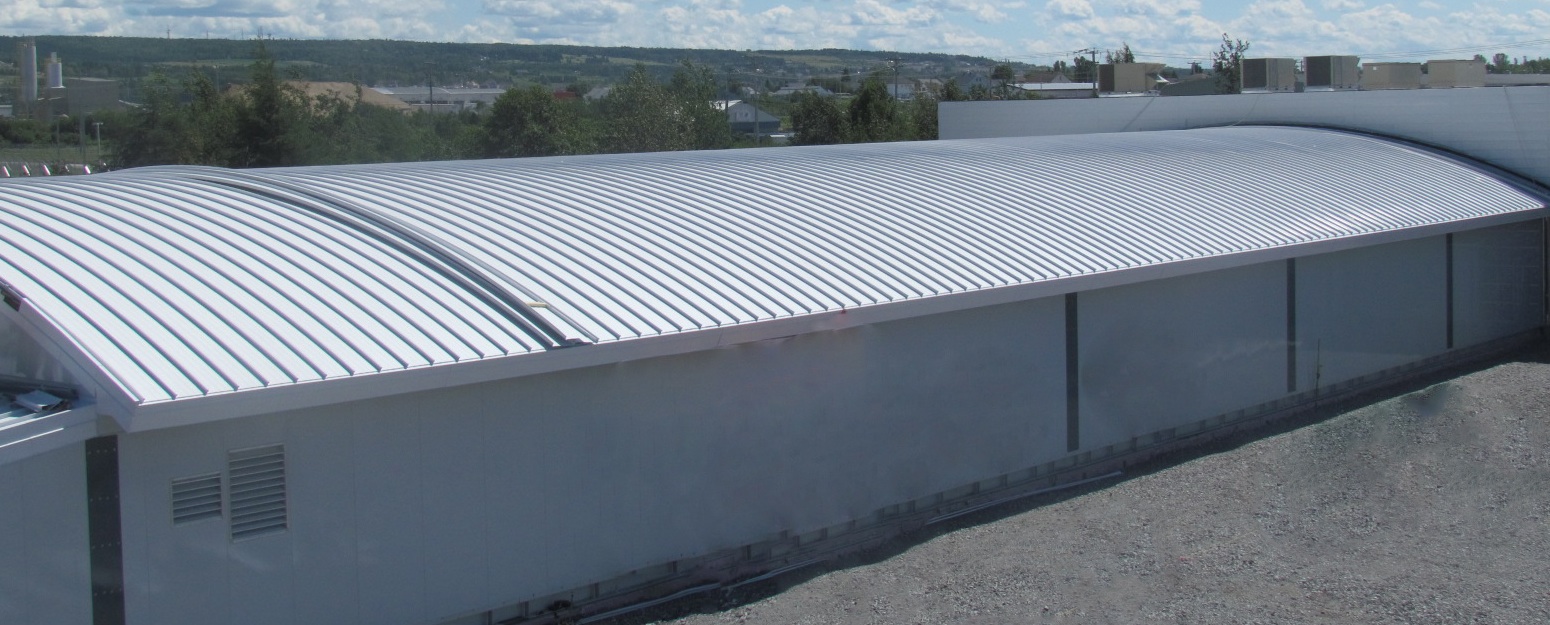 Conclusion
The growing use of metal to ensure the waterproofing integrity of commercial buildings ican be justified by its many benefits. High-performance metal roof and wall solutions—when properly designed and installed—offer those expecting to retain ownership for 30 years or more, the best value over time, while also offering architects an infinite array of esthetic and functional possibilities.
Harry Comfort has a bachelor of science degree in structural engineering and has been working in the commercial waterproofing industry since 1993. He has been a territory manager for The Garland Company Inc., a waterproofing manufacturer for more than a decade. In this role, Comfort works directly with building owners, facility managers, and design professionals to develop and maintain roof asset management programs which extend the lives of their commercial properties. He can be contacted via e-mail at hcomfort@garlandind.com.

Control the content you see on ConstructionCanada.net!
Learn More.