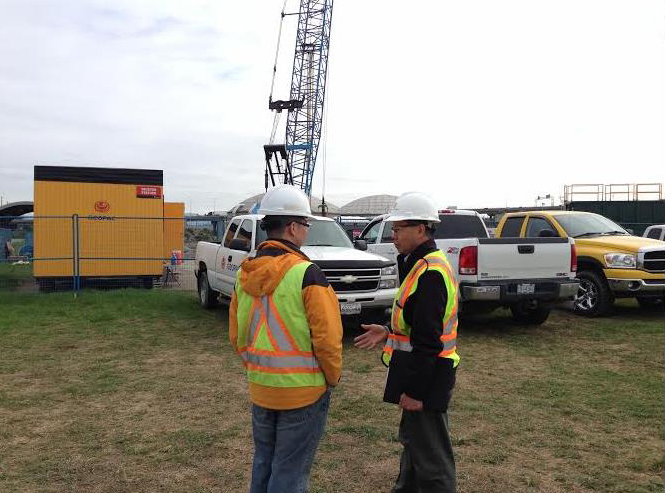 By Gary Robinson
The application of international standards to building and infrastructure projects is a relatively new phenomenon in Canada. While many architecture, engineering, and construction firms use International Organization for Standardization (ISO) standards to improve their business practices, it is generally something industry leaders embrace for a competitive advantage, rather than something used across the board.
With that said, an increasing number of the country's firms are using ISO standards as a roadmap for quality and environmental stewardship to keep projects on track to help communicate with key stakeholders, clients, and the public.
One example can be found with Klohn Crippen Berger (KCB)—an international engineering firm based in Vancouver that has embraced quality standards as a way to improve business practices and reduce project write-offs from above the industry standard to just one per cent in only 10 years.
Different companies use standards for different reasons, but at the end of the day the investment is made to improve the business. Quality managers learn a certain set of processes and compliance measures to make sure things stay on track.
No matter if a company is new to the world of standards or has been engaged in implementation for years like KCB, the new changes coming to the international standard for quality are going to alter the way architecture, engineering, and construction business is conducted in Canada for the better.
Raising the bar in quality management
In May 2014, the first draft of the much-anticipated changes to ISO 9001:2008, Quality Management Systems–Requirements, was released. Known now as ISO/DIS 9001:2015, this revised standard, in draft form, has numerous significant changes that industry leaders will have to implement before 2018. (While further changes are expected throughout the revision process, this article is based on the draft standard [DIS] released in May 2014.)
One of the most significant overarching changes with ISO 9001:2015 is executive leadership and management will now have to play a direct role in the implementation of quality standards. It is no longer enough to have a high-quality standards department within a company that sends a report to the CEO every quarter. Corporate leaders are going to have to be much more involved and committed to the quality objectives set out in their management system and the plans in place to achieve those objectives.
Five other changes expected in the new standard that companies should start to consider are:
1. Better management of company knowledge
An aging work force and daily work becoming more knowledge-based means systems will have to be put into place to ensure knowledge is transferred to new employees. Organizations will be required to ensure 'documented information' important to the company is maintained over time.
2. Strategic thinking and ISO 9001 now go hand in hand
The new standard requires business processes be integrated into the company's strategic thinking. There is a requirement for the objectives to support the overall company goals, and a plan must be created to identify the resources required to achieve those goals. These aspects were implied, but now they will be specific and required in writing.
3. Internal communications must be a priority
ISO/DIS 9001:2015 has a continued focus on the customer and, consequently, the employees of the company who engage with customers. The new standard will have more muscle regarding internal employee awareness, and companies will need to better understand customer opinions about the company to help ensure quality is maintained from their point of view.
4. Preventive action is no more
Prior to ISO 9001:2015 preventive action was its own stream of the standard. In the revised version, it will no longer be a specific requirement. It is now expected prevention is present in all areas of the organization—in essence, the management system itself is 'preventive action.'
5. Risk-based analysis takes a front seat
As is the case with many of the ISO 9001:2015 changes, what was always implicit is now explicit. This means companies have to pursue risk management for various areas of the company in a more tangible way. Risks will have to be identified within critical processes and business areas. Actions to mitigate those risks will have to be planned.
Conclusion
While the ISO 9001: 2008 revision had few strategic changes, project managers in Canadian engineering, architecture, and construction firms are going to see that for ISO 9001:2015 this is not the case; adaptation needs to start now.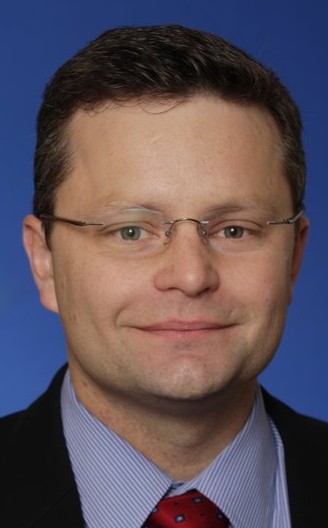 Gary Robinson is the commercial director for BSI Canada Inc. He is a graduate of Carleton University (Ottawa), with a degree in international business specializing in management information systems. He has studied at the Rotterdam School of Management at Erasmus University in the Netherlands and holds a master's of science in environmental management and policy from the International Institute for Industrial Environmental Economics in Lund, Sweden. Gary is a co-author of the Butterworth and Heinemann publication, The ISO 14001 EMS Implementation Handbook. He can be reached at gary.robinson@bsigroup.com.

Control the content you see on ConstructionCanada.net!
Learn More.