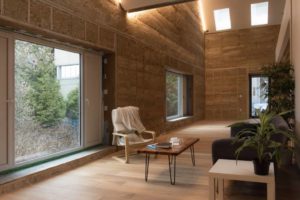 A team of students from the University of British Columbia (UBC) has built a near-zero embodied carbon building on campus using hempcrete, wood, and steel as primary materials.
The Third Space Commons, a spacious wooden structure measuring 223 m2 (2,400 sf), was constructed with an emphasis on minimizing carbon emissions. This achievement is regarded by many as the ultimate challenge in reducing carbon emissions in the worldwide building sector.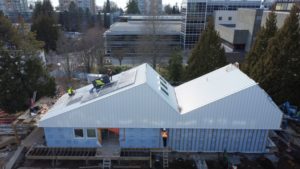 Every aspect of the project, including the materials, building methods, and design elements, was deliberately selected to decrease or even capture carbon emissions.
The building's thermal insulation comprises of hempcrete, a blend of lime, and hemp fibres that capture carbon from the atmosphere during its setting process. As it solidifies, it transforms into a concrete-like substance primarily composed of a renewable, carbon-sequestering natural fibre. The use of traditional concrete, which contributes significantly to building construction-related emissions globally, is minimal on this project. The building's foundation is constructed with reusable steel piles, and for most of the structure, the team opted for light wood framing instead of engineered wood, which contains fossil fuel-derived adhesives and is therefore more carbon-intensive.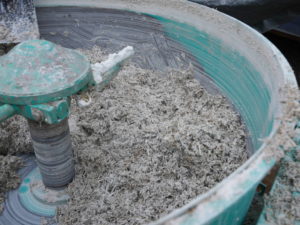 The team prioritized sustainable sourcing of materials, with a particular focus on reusing materials from other construction sites in Vancouver whenever feasible, to address the issue of construction waste. According to Peter Ehrlich, the construction lead and civil engineering student, the building's windows, solar panels, appliances, and much of its lumber were diverted from their original destination—a landfill.
The Third Quadrant Design team, comprised of 60 students, oversaw the project from its inception to completion. They also collaborated with a network of industry partners who provided valuable guidance and mentorship throughout the process.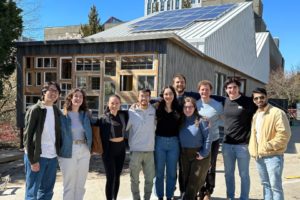 According to Dr. Adam Rysanek, an assistant professor of architecture and landscape architecture advising the team, the team calculated the carbon impact of every material used in the project, which is likely the first project in B.C. and possibly even in Canada to do so. Dr. Rysanek explained conventional estimates of emissions in the construction industry only consider around 40 to 60 per cent of a building's materials due to the lack of established standards for measuring the remainder. However, the Third Quadrant Design team decided to meticulously track nearly every material used in the project, including its electrical, heating, and ventilation systems. As a result of this approach to carbon accounting, the team recently received the B.C. Embodied Carbon Award for Small Building Construction from the Carbon Leadership Forum (CLF) British Columbia. The team demonstrated their project will produce up to 80 per cent fewer carbon emissions than if it had been constructed using conventional techniques and materials.