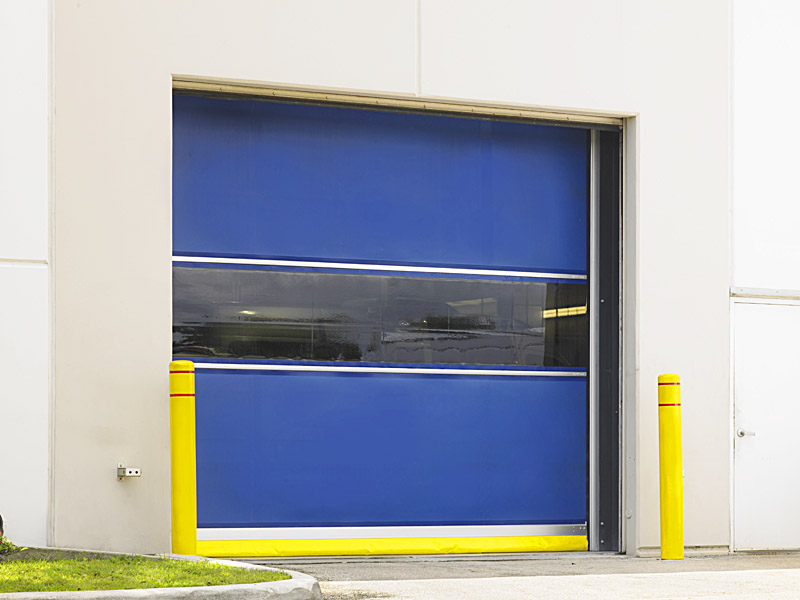 By Jeff Wendt
The 2015 edition of the International Energy Conservation Code (IECC) will recognize high-speed doors and their energy-efficiency benefits for the first time. The new U.S. code language regarding high-speed doors paves the way for buildings to achieve significant energy savings while providing design flexibility. While these requirements have not yet made their way to Canada, given the increasing importance on efficiency, it is important design/construction professionals on this side of the border already become familiar with the general concepts.
The 2015 IECC defines a high-speed door and incorporates a maximum air leakage requirement. Code users are likely aware of the conventional wisdom surrounding the importance of door assembly air leakage as well as U-factor in terms of energy efficiency. These parameters are critical considerations when evaluating insulated doors, including those that are conventionally automated.
The new air leakage requirement
The new high-speed door maximum air leakage requirement is 6.6 L/sec-m2 (1.3 cfm/sf). This is higher than the maximum sectional garage door requirement of 2 L/sec-m2 (0.4 cfm/sf). The reason for the higher value for high-speed doors is such doors must be flexible at the jambs to allow for both the speed and amount of movement during the door's life.
It is important to note high-speed doors cannot meet prescriptive U-factor requirements. Due to the relatively thin fabric, vinyl, or rubber composition of the curtain to accommodate the high-speed roll-up nature, door U-factors approach 6.8 W/m2-K (1.20 Btu/[hr-sf-degF]). These door U-factors need to be 'traded off' with wall and ceiling R-values exceeding code requirements.
However, air leakage and U-factor are not enough to evaluate high-speed doors for energy performance. The predominant benefit of high-speed doors is their ability to control air exchange—the air flowing through an opening when a door is not fully closed. In fact, when taking thermal transmittance (i.e. U-factor), air leakage, and door power usage into consideration, air exchange is the most significant part of the total energy loss.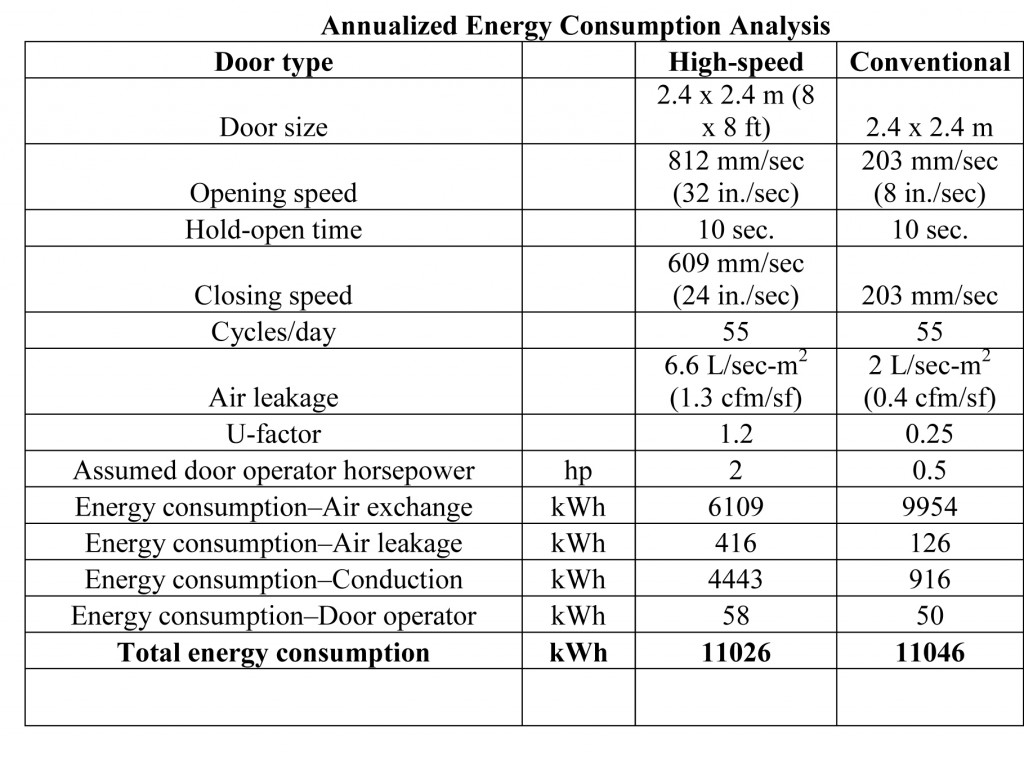 Justified by research
After nearly two years of research featuring third-party lab testing, the Door & Access Systems Manufacturers Association (DASMA) developed a method to demonstrate the efficiency of high-speed doors in building envelope energy calculations. A high-speed fabric door served as the representative model for performance testing and evaluation. The method reveals a new perspective in evaluating door energy efficiency.
The DASMA high-speed doors study took into consideration common U-factor, air leakage, and motor horsepower (HP) values in a comparison of high-speed doors to conventional insulated doors. The study showed high-speed doors become more efficient when cycled 55 or more times per day. The 'crossover' point is illustrated in the chart above.
It is important to note conventional doors typically do not have an automatic closing device regulating the 'door-open' time. The 10-second hold-open time shown in the chart is typical for a high-speed door, but is assumed to be the same for the conventional door for comparative purposes.
High-speed doors are typically specified for applications requiring 75 to 100 cycles per day. Thus, these doors demonstrate superior overall energy efficiency when meeting the demand for high-cycle operation in a building.
Consider higher-speed door standard for energy efficiency
When a high-speed door is specified for a building, the door should comply with the new performance standard set for high-speed doors. With this in mind, the door manufacturer should be able to supply opening and closing speeds, as well as U-factor and air leakage performance values. The manufacturer should also be able to supply the annualized energy performance of the door compared to a conventional insulated door.
Beyond the energy savings, high-speed, high-cycle doors save time and money. They open and close rapidly to contain temperatures and reduce wait times. As such, they enhance worker productivity and improve the flow of motorized traffic. They require less maintenance than conventional doors and are engineered for a longer service life.
High-speed door products are widely available throughout Canada, and many Canadian manufacturers are members of DASMA.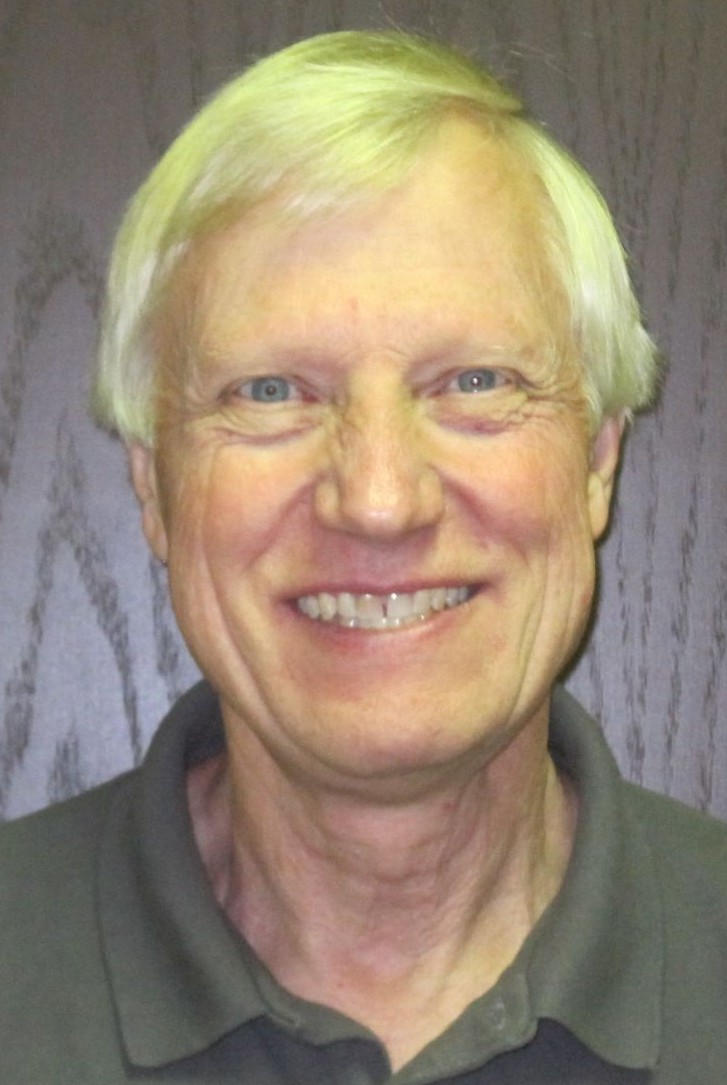 Jeff Wendt is a 25-year veteran of Rytec High-performance Doors, currently serving as dealer development manager. His technical training and experience provide the foundation for his position as chairman of the Door and Access Systems Manufacturers Association (DASMA) High-performance Door Division. DASMA is a trade association comprising manufacturers of high-performance, high-speed doors, as well as other door and access systems. Wendt can be reached at jwendt@rytecdoors.com.

Control the content you see on ConstructionCanada.net!
Learn More.