State of the industry
At this time, the industry has yet to universally adopt a best practice enabling prefabricated exterior walls to be considered from the beginning of a construction project. With traditional design-bid-build construction, owners select architects who complete designs and select a general contractor. The contractor then uses drawings to put the job out to bid, contracts are awarded to multiple trades, and then construction eventually begins.
Currently, experienced exterior wall fabricators who receive drawings from architects may recommend prefabrication as a solution for project-specific constructability challenges. If the benefits of prefabrication are sufficiently compelling, architects typically employ design-assist services provided by prefabrication specialists to adjust drawings to fit the prefabrication method.
To fully realize the benefits of prefabricated exterior walls, design teams need to consider prefabrication early in project design. Consulting prefabrication experts at the beginning allows projects to be designed once using the most effective construction methods. Design options available with prefabrication and new ways of scheduling and installing exterior walls can be realized without identifying and justifying a need for project redesign.
A more collaborative approach is developing as owners, contractors, and architects discover and gain experience with the substantial benefits of prefabrication. Harnessing the inspiration of architects and addressing constructability challenges can lead to flexible, innovative construction solutions, and prefabricated exterior wall manufacturers are primed to deliver on that front.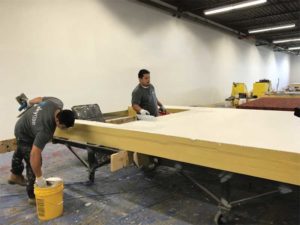 Design freedom
A common misconception is architects and designers must limit themselves when it comes to their vision for a building if they choose prefabrication of the building envelope as the preferred construction method. They fear they will not have the same design flexibility to give a building their signature, a vision typically shared with the owner.
Prefabricated wall manufacturers address this concern by providing a wide array of colour, texture, and cladding material options. There are few restrictions on the exterior material or the esthetic properties. In addition to esthetic freedom, prefabrication can deliver lightweight, energy-efficient panels that reduce structural and foundational requirements, increasing the performance of the exterior wall while maintaining the compelling design elements creating a modern building.
Standardization: The next frontier
Prefabrication as an industry began as a regional option where small operators with limited resources developed their own methodology to deliver product. Until now, this lack of standardization has hindered widespread adoption of panelization in many sectors.
Certain manufacturers have stepped up to address this challenge. They have developed processes that can be replicated nationwide. Fully engineered, code-compliant systems help deliver a consistent, high-performance wall assembly. With such an approach, end products can be of the same quality and offer the same reliability no matter where a project is located.
Economies of scale will continue to evolve, further improving the competitive position of prefabrication. A paradigm shift is underway in the construction industry; fast, on-schedule construction of high-quality buildings is an emerging expectation and prefabrication will help deliver.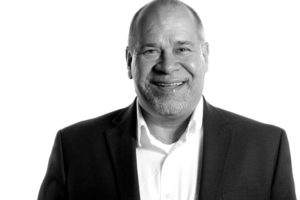 Tim Salerno has been in the construction industry for over 30 years, all of which have been with Sto Corp. He has held several positions during his employment with Sto including more than 10 years in the company's strategic accounts department where he was responsible for overseeing several key corporate accounts. Salerno is currently the director, StoPanel and is responsible for various activities within the StoPanel Technology program, including acting in a business development role to grow the industrialized construction portion of the company's overall business.

Control the content you see on ConstructionCanada.net!
Learn More.