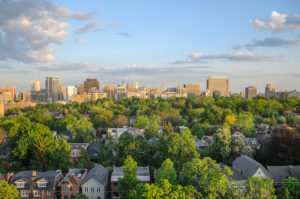 With 18 per cent green space, Toronto ranks 40 on a travel site's Green Cities Index 2018.
As per the index created by TravelBird, Reykjavik, Iceland, is the world's greenest city, with 410 m2 of green space per person. Prague, Czech Republic, has the highest percentage of green space at almost 57 per cent, thanks to numerous public parks, woodland areas, nature reserves, and farmland.
The results recognize the cities taking efforts to be sustainable by preserving ecological areas, as well as those introducing initiatives to improve the quality and quantity of man-made green spaces.