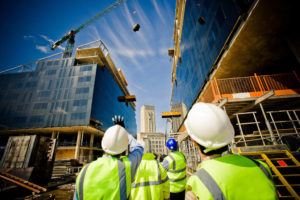 The Toronto Community Benefits Network in partnership with community, labour, and construction industry partners is launching the first annual province-wide Building Diversity Awards (BDA) and Recognition Program. According to the Ontario Construction Secretariat, only two per cent of unionized skilled trades workforce are females, and 11 per cent are visible minorities.
BDA will recognize and award exemplary contractors, unions, and client/owners as well as industry champions who are leading in diversity, equity, and inclusion. Awards recipients will be selected by a committee of diversity, equity, and inclusion experts from other industries and jurisdictions. Nominations will be evaluated using the Global Diversity and Inclusion Benchmarks as adapted by BuildForce Canada for the construction industry. Organizations submitting a nomination will be able to measure their progress in building diversity against an industry standard.
The nominations period for The Building Diversity Awards will start on November 16, 2020, and award winners will be announced at a celebration event taking place on May 13, 2021.
For more information, visit www.buildingdiversity.ca/-webinars.