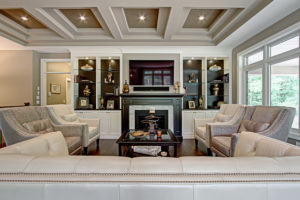 Last month, Ontario Home Builders' Association (OBHA) announced the winners of its 2017 Distinction Awards during its annual conference at Niagara Fallsview Casino Resort. For the second year in a row, Tridel earned the Ontario Home Builder of the Year award.
The Toronto-based developer won the award for not only demonstrating excellence in building design and customer service, but also for its commitment to innovation and sustainability. It has piloted various initiatives like net-zero energy dwelling to push the envelope in resilient buildings.
OHBA also recognized Eurodale Developments as the 2017 Ontario Renovator of the Year. The Toronto-based company demonstrated effective sales and marketing programs. Taking a holistic approach to renovation, Eurodale has enjoyed success in balancing efficiency, health, and aesthetics in their buildings to generate a net-positive return and reduce the home's carbon footprint.
Both Ontario Builder and Renovator of the Year Awards are presented to companies demonstrating outstanding professionalism and integrity within their business, industry, and community. They are part of the Prestige awards category, which this year includes Doug Tarry Homes for HOPE, St. Thomas (Project of the Year-Low Rise), and Spallacci Homes for 101 LOCKE, Hamilton (Project of the Year-High or Mid Rise)
More than 30 awards of distinction were handed out at the event, celebrating excellence in building, renovation design, sales, and marketing in the resident building industry.