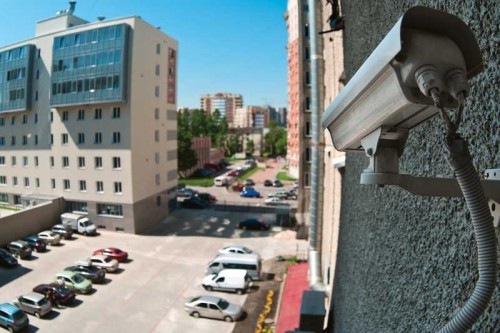 By Ross Ma
In the grand scheme of architecture design, video security systems have often been treated as one of the least important parts. Over the last decade or so, this author has seen an increased number of tender specifications for sophisticated security, meaning a state-of-the-art system can now be a project's biggest selling point. However, video security is not just about getting the bad guys anymore.
Video technology is experiencing rapid growth. Given the wide range of selection in video products, it can be difficult to know which is the best to integrate into a given project and which will actually improve the final security operations. Fortunately, understanding a few key industry trends can help provide a clear sense of what is on the horizon for the video security industry.
1. Video surveillance
Video surveillance is generally associated with one primary function—catching criminals. However, video can be applied to a much wider range of uses, from counting people who use public transportation, to mapping foot traffic in stores, to tracking how many cars a holiday sale draws to a mall parking lot. Video surveillance can even be integrated with point-of-sale (POS) systems and other data-gathering platforms to reveal valuable insights, such as the number of people who buy a particular product after stopping at a store display.
Visual intelligence's ability to provide useful, interesting data beyond tracking criminals has only recently emerged. For example, shopping malls can use video analytics to improve operations and marketing. Shopping centres are able to implement a vehicle license plate recognition analytic that allows management to measure traffic of a selected entrance and use that data to position their marketing signs. The management team or security staff can also get an instant alert when a flagged vehicle drives into the parking lot.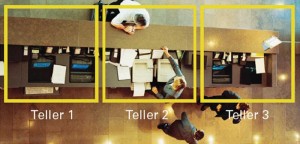 Additionally, mall management is able to integrate cameras with 'floor traffic' heat-map video analytics, allowing executives to see where the hot spot is that attracts everybody, how long a patron stands in front of a display, and what percentage of customers travel in a specific direction after entering the building. Malls can also implement facial surveillance analytics to alert security authority teams when a blacklisted suspect enters.
Another example is a mobile phone retailer using video to improve operations and marketing. Companies can implement a people-counting analytic, allowing stores to measure traffic and use that data to ensure they are properly staffed at all times. They can also integrate video with devices embedded in demonstration handsets so the company can better observe which are popular with certain demographics, enabling the retailer to improve its product marketing.
2. Analogue versus digital technology
Hybrids of analogue and digital technology have emerged. While Internet Protocol (IP) and megapixel cameras are gaining more rapid adoption, many companies still rely on legacy analogue equipment.
Hybrid video recorders promise to provide a smooth transition from an analogue environment to a mixed analogue/IP environment, although many products have been spotty in their support for one
or the other technology until recently.
Now, true hybrids are built from the ground up to support an analogue environment while providing advanced IP and megapixel camera integrations to ease digital video implementation. If looking at new video recording equipment, one should consider using a hybrid recorder that supports remote camera configuration and control, and feeds multi-streaming, on-camera analytics.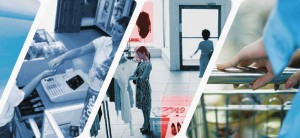 3. The cloud
'Cloud' security is a platform that uses technology to enable the camera and recorder to not be physically attached––communication is carried out remotely through the Internet.
The 'cloud' is on the horizon, but is not here yet. It is currently a popular topic of conversion across the technology industry, and the security sector is no different. While waiting to see how video security will use the cloud's flexibility, one should ensure there is appropriate local storage with redundant array of independent disks (RAID) to protect against data loss and meet compliance requirements. Some companies already provide cloud-based video services, and managed services like these can be a great way to introduce colleagues and customers to cloud computing and get people thinking about the future of video security.
4. Embrace the network
Some experts forecast this will be the year IP cameras overtake analogue closed-circuit television (CCTV) systems—a prediction that is made every year for the last half-decade. Still, all the prognostication points to one key takeaway––with more businesses realizing the benefits of networked video security technology, now is a good time to explore how it can benefit a building owner or its commercial tenants.
Network-based video management solutions containing hybrid and network video recorders can help during the transition. These systems also include features allowing one to take advantage of camera auto-discovery (the recorder automatically discovers and connects to all cameras within the network) or remote control and configuration. Moving to the network involves a bit of a learning curve, but it can make video security far more efficient and useful. As the network is embraced, one should involve the IT team early in the process and ensure the vendor has features allowing the system's health to be checked, videos to be searched from remote locations, and updates and upgrades to be pushed from a central location.

Control the content you see on ConstructionCanada.net!
Learn More.