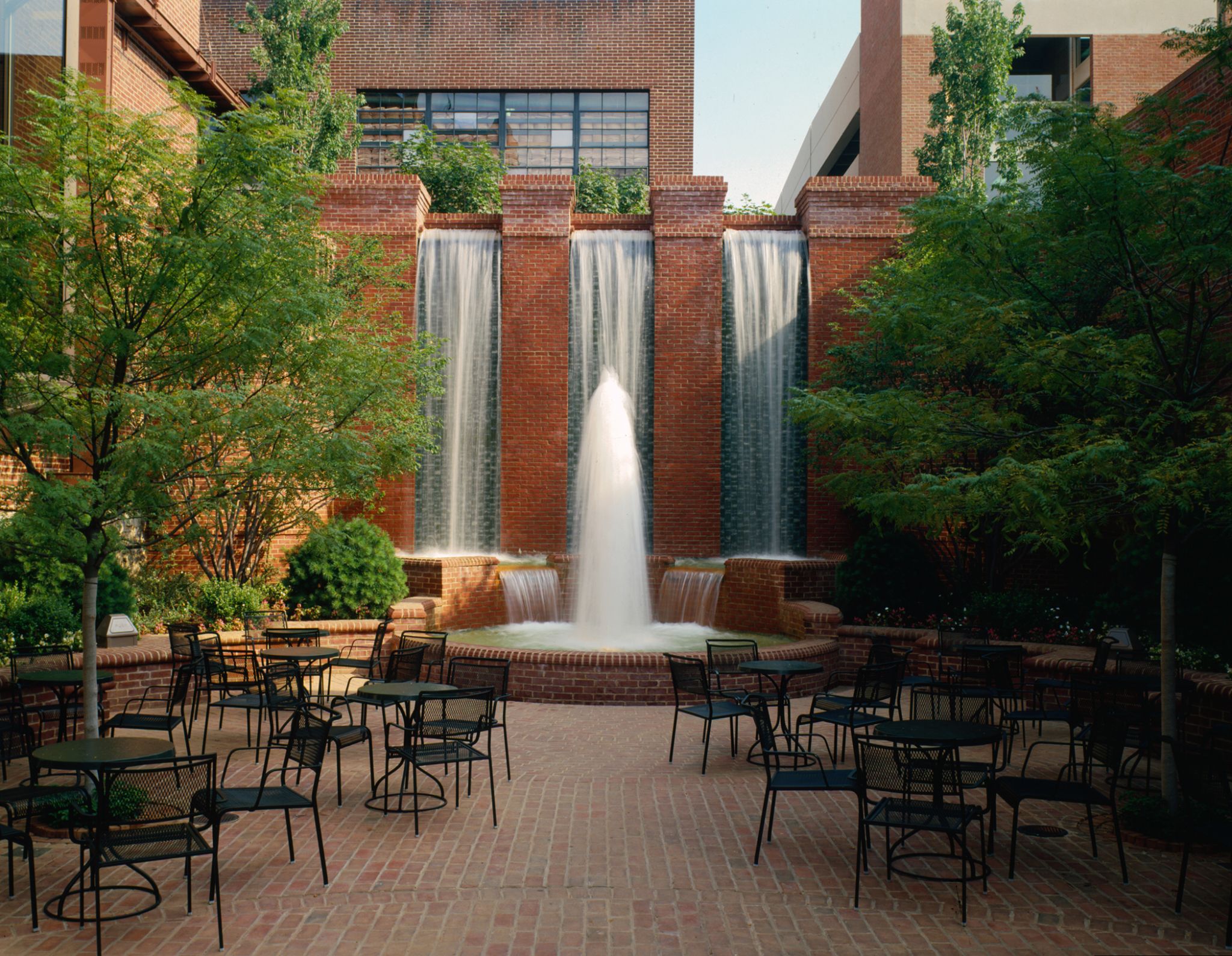 By William Sturrock
Since ceramic tile and stone are often installed in wet areas, they require long-term control of intermittent or constant moisture. The majority of waterproofing problems involve only one per cent of the project's installation area. On projects exposed to moisture, this means successfully installing 99 per cent of the job can still result in a failure that damages the entire tiled area. When problems occur, they almost always involve the area around the drains. Getting the final details right is critical; a seemingly small error on a large project can have negative consequences.
Leaks most often occur at drains, penetrations, seams, and transitions between materials as a result of poor design detailing and/or careless installation. History has also shown moisture accumulation in wall cavities occurs more often from water vapour migration and buildup of condensation than from rain or snow penetration. Hence, it is important to pay close attention when detailing and specifying these project aspects. It is much more cost effective to prevent vapour migration and condensation buildup than to attempt to correct these issues afterwards.
Waterproofing products designed for installation by the tile subtrade are relatively foolproof. However, proper detailing and selecting compatible building components is critical. Installations of this type involve many layers including the substrate, levelling mortar, waterproof membrane, thin-set mortar, and grout. Since each layer may have different co-efficients of expansion and contraction, the installation requires a delicate balance of specially formulated products to be successful. Most tile-setting manufacturers can provide a complete system approach to adapt to each type of installation, and will work effectively with the installer.
The tile and stone industry draws from Canadian and international technical resources to provide the architect with time-proven and tested assemblies and methods for any type of installation where moisture control is of prime importance.
A conventional tile or stone installation that follows current industry practice, but not the most current specifications and standards, may appear moisture-proof, but this is not always the case. Waterproof integrity needs to be ensured, and the following issues considered:
moisture entrapment;
freeze-thaw stability;
thermal and moisture expansion and contraction; and
effect of constant wetting and drying of intermittent moisture control.
While some installers endorse simpler installation techniques, it is important to consider long-term performance. The use of a qualified, experienced installer is highly recommended for complicated work involving water and moisture control.
This article discusses the most common installations encountering water on a regular basis, and explains how to provide proven moisture control.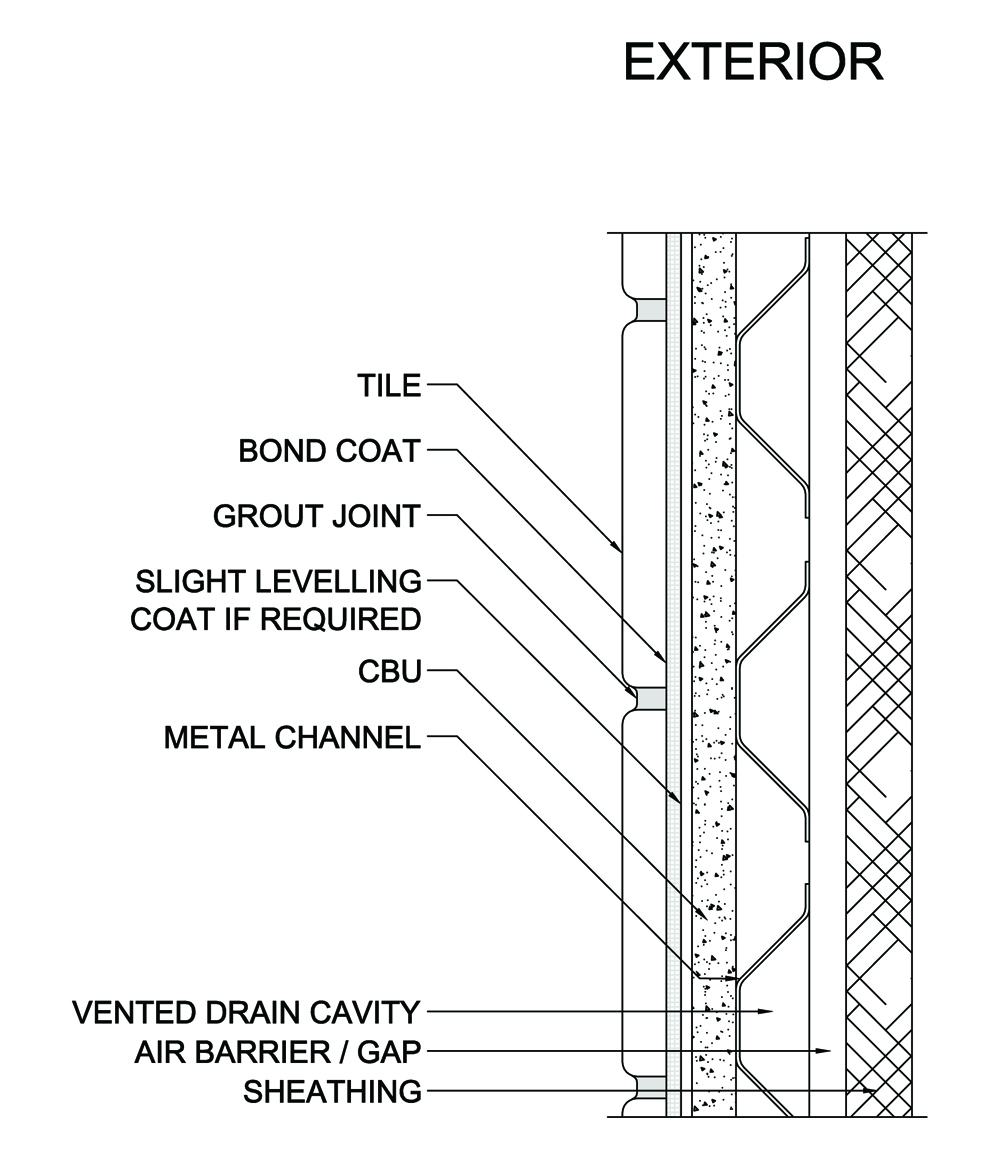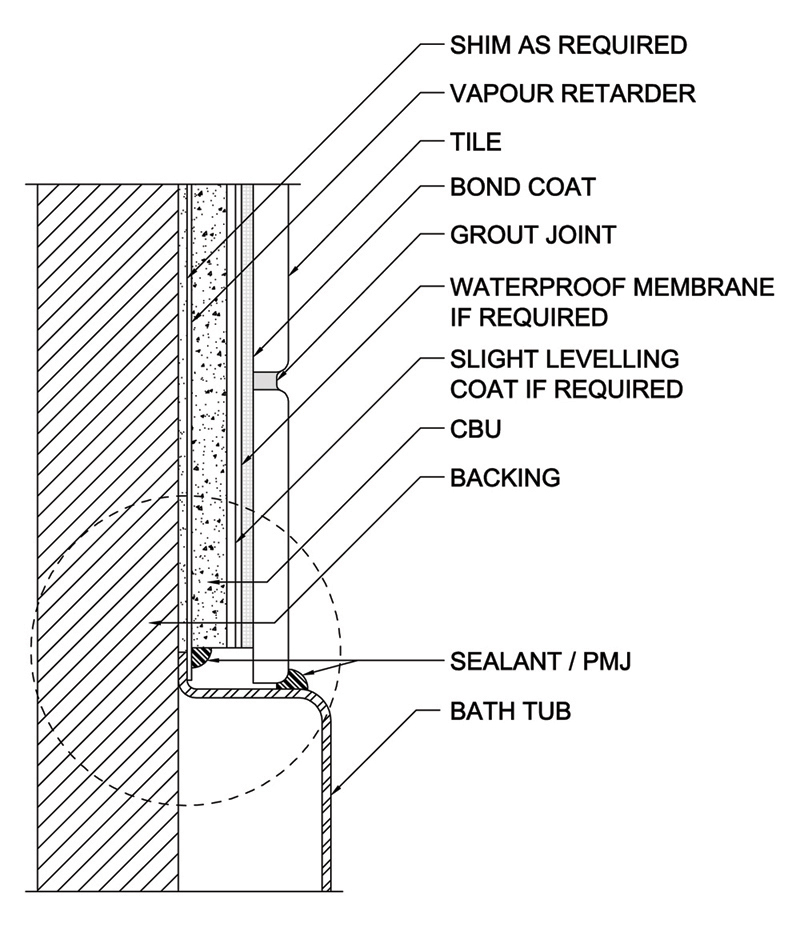 Intermittent moisture control
Areas requiring intermittent moisture control include:
exterior façades;
showers and tub surrounds;
patios and decks;
industrial and commercial flooring; and
steam rooms.
Exterior façades
For tile- or stone-adhered façade systems, the Terrazzo, Tile, and Marble Association of Canada's (TTMAC's) Specification Guide 09 30 00 provides details of various exterior walls depending on the substrate type, conditions to which they will be exposed, and varying tile types. This resource is used by specifiers and installers, and is updated regularly by tile industry experts.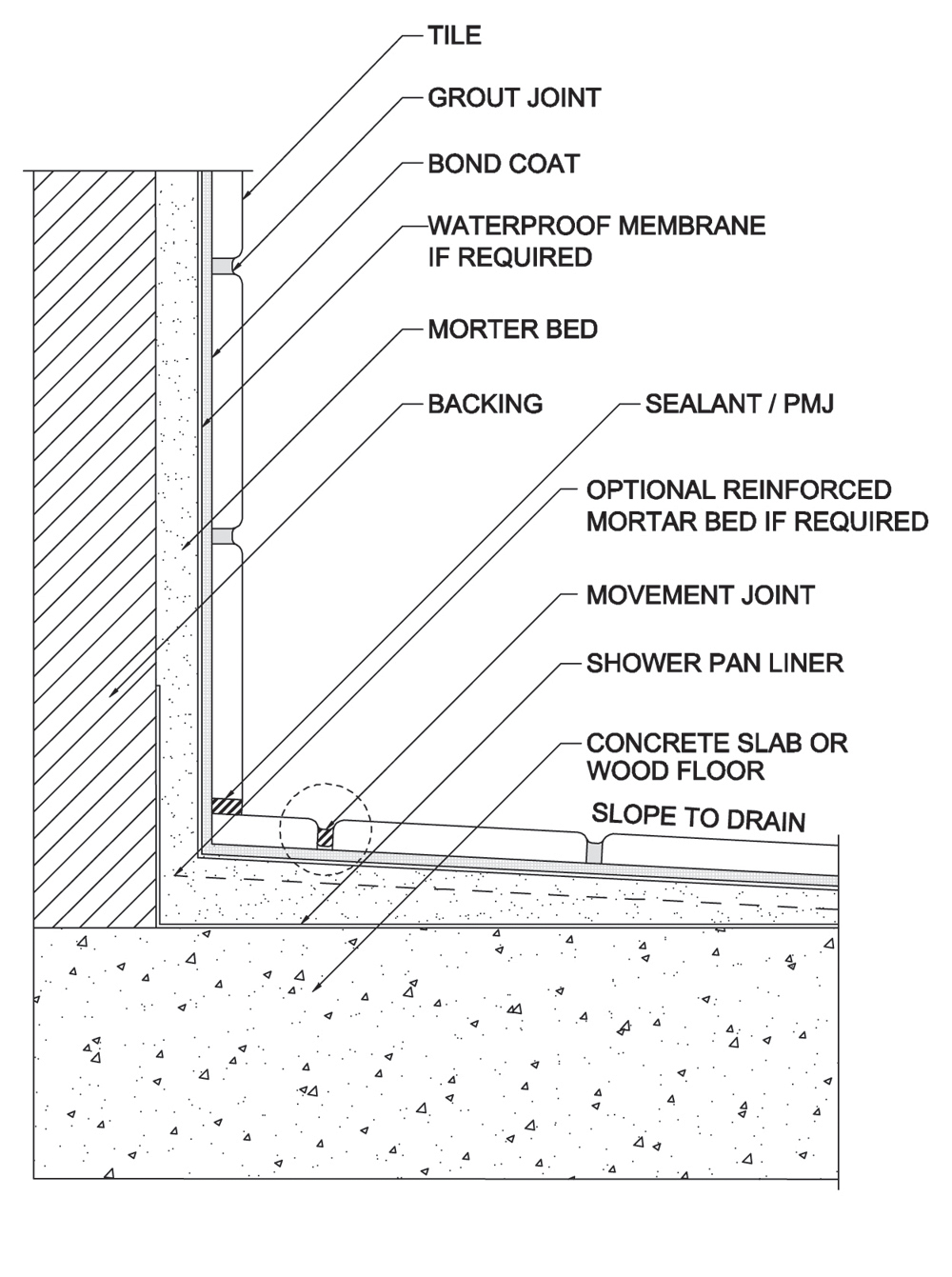 Substrates can vary from concrete masonry unit (CMU) to cement backer board. For some applications, such as tile or stone installed over cement backer board, the same detail works equally well for interior or exterior installations.
For these assemblies (and other waterproofing installations) to be successful, all materials must be frost-resistant, and installations should be conducted at a minimum temperature of 12 C (54 F). Compatibility of installation system components should be confirmed and manufacturer-recommended cure times must be followed.
Additionally, sufficient bond coat should be used to ensure at least 95 per cent contact on exterior surfaces and wet areas. Paper-backed or mesh-mounted tile should not be used for outdoor or any extreme moisture locations, unless the manufacturer guarantees the material is suitable for these types of installations. Finally, expansion and control joints must be incorporated to allow for movement caused by temperature and moisture changes, which can be much more extreme in exterior environments.
Showers and tub surrounds
More than 14 details in the TTMAC Specification Guide 09 30 00 are dedicated to showers, tub surrounds, and drains. Ensuring waterproof integrity is of primary concern for these locations. The treatment of drains and contact points (e.g. tubs, walls, and floors) is of extreme importance to the overall success of the installation. As moisture accumulation in wall cavities occurs more often from water vapour migration (and subsequent condensation), than water penetration from the shower, it is essential the installation system permits drying of this cavity and the material in this wall cavity be moisture-resistant.
Requirements for success for showers and tub surrounds are similar to those for exterior façades, except for the frost and temperature stipulations. Proper connection of the waterproofing system to the drain is critical, so the drain must be compatible with the waterproofing method used for the wet area.

Control the content you see on ConstructionCanada.net!
Learn More.