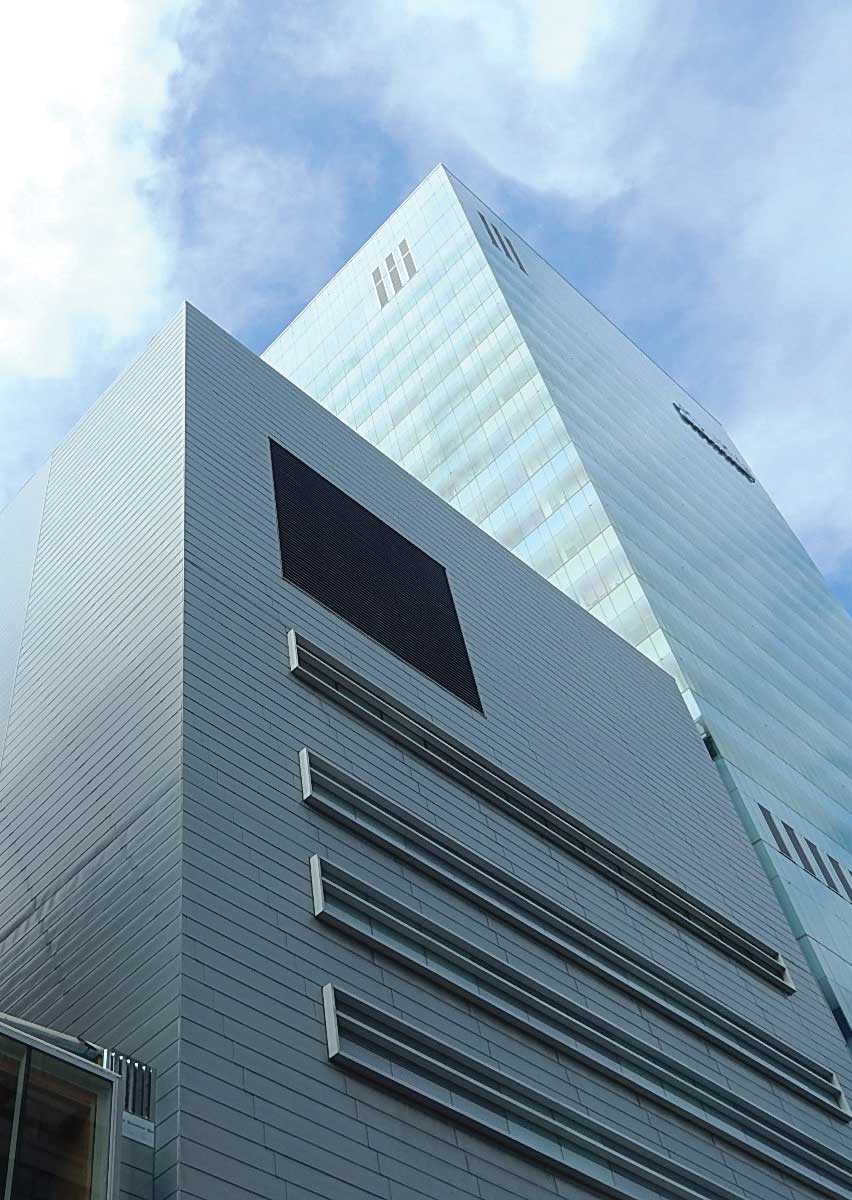 Examples of zinc projects
Two relatively recent Ontario projects provide a good sense of the form and function exemplified by zinc assemblies.
SickKids Hospital
The Peter Gilgan Centre for Research and Learning at the Hospital for Sick Children (SickKids) in Toronto brings under one roof 2000 researchers and staff previously dispersed throughout six buildings. At 72,278 m2 (778,000 sf), the 21-storey laboratory is believed to be the largest child health research tower in the world, and among the largest labs in high-rise form.
Situated on a dense urban site, the building was designed by Diamond Schmitt Architects, and serves as a centre of excellence for SickKids to further its commitment to advancing pediatric research. The state-of-the-art laboratory and learning facilities are designed to support the collaboration that results in research findings and the critical links between discovery and application in the care of a sick child.
Approximately 4924 m2 (53,000 sf) of pre-patinated blue-grey flat-lock tiles were specified in façade and soffit applications. The soffit panels highlight the main entrance and provide a contemporary, welcoming appearance to visitors and staff alike. The project was certified Gold under the Leadership n Energy and Environmental Design (LEED) program. It provides a whole-building approach to sustainability in five key areas of human and environmental health: sustainable site development, water efficiency, energy efficiency, materials selection, and indoor environmental quality.
Western University
The new Western Centre for Public Health and Family Medicine is the gateway building to Western University's recently created Westminster Campus in London, Ont. The approximately 2970-m2 (32,000-sf) building sits on a previously undeveloped site across Medway Creek from the main campus. Designed as a signature entryway to the new master-planned quadrant, the building offers a contemporary appearance, yet reflects some of the characteristics of the neo-Gothic style of the main campus.
Approximately 2000 m2 (21,500 sf) of pre-patinated blue-grey vertical standing-seam panels were used to accomplish the design objectives. Zinc was also utilized in soffit and flashing applications on the four-storey structure, designed by Perkins + Will, Toronto.
"This was our first use of zinc on a college campus," said Doug Oliver, project architect and associate principal. "It's a little unusual for a university because the vocabulary generally tends to be fairly conservative. But we thought there was an opportunity here to strike a more contemporary tone with this building and the [zinc] was part of that language."
The architectural zinc interfaces with a stone base, and the design also includes narrow windows that reference the neo-Gothic style of other campus buildings.
"We felt it was a sympathetic material in combination with the stone base and it was chosen in part for environmental reasons as well as longevity and its low-maintenance characteristics," according to Oliver.
The architectural firm has considerable experience in using zinc as a design material.
"One of our specialties is cancer centres, and we have used zinc in some manner on nearly all of them," Oliver said.
Choosing the right manufacturer
It is essential to choose a manufacturer that certifies its material to ASTM B69-13, Standard Specification for Architectural Rolled Zinc. One should partner with a responsible zinc manufacturer who will assist and train installers with good craftsmanship skills, facilitating a successful project from design through completion.
Selecting a good materials manufacturer is imperative to the success of any project. Choosing a manufacturer with a longstanding and trusted history is vital. Here are some key questions to consider when choosing an architectural-grade zinc manufacturer:
Does the manufacturer provide strong support from schematic design through construction?
Is the material readily available via distribution channels throughout North America?
Does the manufacturer have details?
Does the manufacturer offer a solid warranty within North America (and one that is enforceable)?
Does the manufacturer have company employees located in North America?
These are just a few points to contemplate when choosing the right zinc manufacturer as no two companies operate the same.
Conclusion
Zinc is an ever-changing canvas responding to water exposure and wetting and drying. Although zinc has the ability to last 70 to 150 years (depending on the application), proper detailing, fabrication, and workmanship are imperative to its longevity as a building envelope material.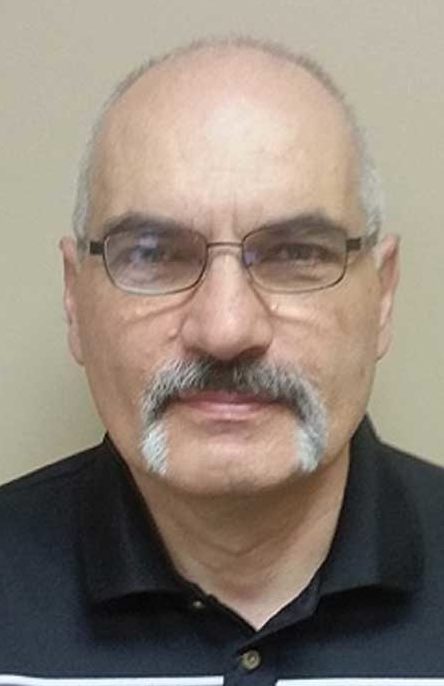 Peter Gatto has been part of the Agway Metals Inc. team for almost 15 years. His experience with the company and previous responsibilities has provided him with extensive knowledge of the metal cladding industry. In 2004, Gatto took on the responsibilities of looking after the zinc products for Agway, which resulted in taking on the responsibilities for the RheinZink product line. He can be reached at pgatto@agwaymetals.com.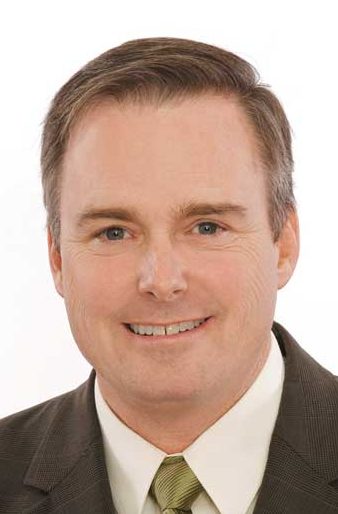 Charles (Chip) McGowan is president of RheinZink America, a position he has held since 2010. He was previously branch manager/product manager for Coastal Metal Service, a division of Beacon Sales Company. A member of the Metal Construction Association (MCA), McGowan is involved with the distribution of RheinZink throughout Canada, the United States, and Mexico, as well as overseeing its technical training programs. McGowan can be contacted via e-mail at charles.mcgowan@rheinzink.com.

Control the content you see on ConstructionCanada.net!
Learn More.