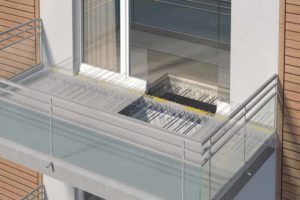 Vancouver in the vanguard
Canadian codes have imposed higher standards than in other North American jurisdictions. The 2017 National Energy Code for Buildings (NECB) requires all new buildings to be "net-zero energy ready" by 2030. Vancouver takes energy performance particularly seriously since available space for new construction is limited and property is expensive. Most of the projects found there are infills, redevelopments, and construction of condos on parking lots.
These types of projects need rezoning, and application approval requires efficient construction such as Passive House certification or meeting a new metric called thermal energy demand intensity (TEDI). Measured in kWh/m2 annually, TEDI is the amount of heat required to keep a building warm after offsets from building envelope losses and heating of ventilation air, regardless of how efficiently the heat source is produced. This metric directly reflects the building enclosure performance.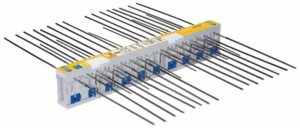 Vancouver building officials, aware of the performance challenges facing their densely built environment, have instituted a green buildings policy. It requires new rezoning applications for high-rise buildings to meet standards for "near-zero emissions buildings" (equivalent to Passive House or the International Living Future Institute's [ILFI's] net-zero certification) or "low-emissions green buildings," which address building envelope performance.
Conclusion
Problems related to thermal conductivity of conventional balcony designs worsened when airtight building envelopes became a code requirement. In addition to the heat loss and cold interior floors inherent with traditional construction, higher interior humidity levels then caused condensation to form on the interior side of cold penetrations, resulting in mould growth. By breaking the thermal bridge between the cold exterior balcony and warm interior floor, STBs eliminate 90 per cent of energy loss at the balcony and increase the comfort of interior living space, while minimizing the developer's exposure to mould-related liability.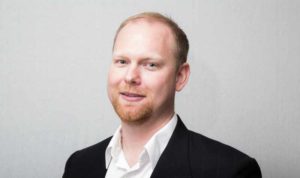 Brent Chancellor, PhD, P.Eng., is the New York City and mid-Atlantic regional sales manager for Schöck. A former professor at Bucknell University, Chancellor worked on the design of tall buildings throughout the world before joining Schöck. He can be reached at brent.chancellor@schock-na.com.

Control the content you see on ConstructionCanada.net!
Learn More.