How can a building team ensure the window replacement project runs smoothly?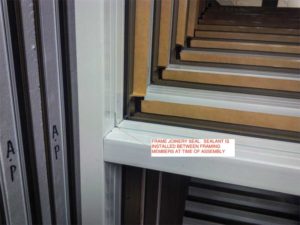 In an ideal world, occupants would be asked to vacate the building when windows are being replaced. However, building teams are rarely lucky enough to replace the windows in an empty building. Windows are usually replaced in fully occupied and operational offices or residential spaces with a long list of restrictions on how the work is to be carried out. These constraints include, but are not limited to:
zero damage to interior finishes;
interior space adjacent to the work area must be usable during the replacement—weather (hot, cold, wet, windy, etc.) must not impact interior use of space during removal and replacement of the windows;
no disturbance to designated substances or abate prior to execution of the work;
limitations to hours of access, noise creation, and elevator use; and
must work within spaces occupied by pets or those with limited mobility.
These constraints are not mutually exclusive and play a large role in project schedule and cost. How the project is planned and communicated is of equal, if not greater importance, to success than the window system selection itself. Below are some recommendations to improve the planning and subsequent success of a window replacement project in an occupied building.
Communication is critical
Building occupants tend to get frustrated if they are uninformed of an ongoing project's impact on their lives. Clear, concise communication of the schedule and required preparation of the occupants is a must for project success. While simple in principle, this can prove difficult at a practical level. Specifiers need to pay greater attention to the front-end documentation to outline site-specific contractual obligations to establish the required communication framework.
A proper window replacement requires access to the exterior, which is highly weather sensitive. A few days of wind or rain can set the whole project back several days. The potential (and likelihood) of weather delays needs to be established as an expectation for building occupants. Once weather delays are experienced, a revised schedule must be communicated to residents to re-establish expectations for the execution of work. The process is repeated during the entirety of the project. This required updating of the project schedule should be incorporated into the specifications based on an interval agreed on with the owner.
The preparations required by the occupants prior to the window replacement include, but are not restricted to:
relocation of furniture near the openings and to create pathway for materials;
removal of window coverings;
protection of belongings; and
accommodation for pets or persons with limited mobility (Figure 3).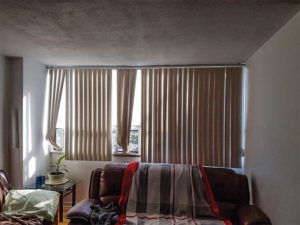 Failure of the owner to notify building occupants of these required preparations may result in schedule delays, impacting all stakeholders in the window replacement project.
Overall, clear communication is required throughout the process to establish and update expectations of the building occupants to ensure the project is successful. This communication should not only be preferred by specifiers, but also recommended to become a contractual obligation within the front-end documents.
How will the work be completed?
Execution of the window replacement can generally be completed in one of two ways: floor-by-floor or drop-by-drop. A hybrid of these options can also be utilized. There is no right answer for the ideal execution method at all properties. Selection of the execution method needs to be based on the type and orientation of the building, window system selection, and overall scope of the project. This is an important practical consideration that should be discussed with all stakeholders prior to tendering of the project as both cost and schedule could be greatly affected.

Control the content you see on ConstructionCanada.net!
Learn More.