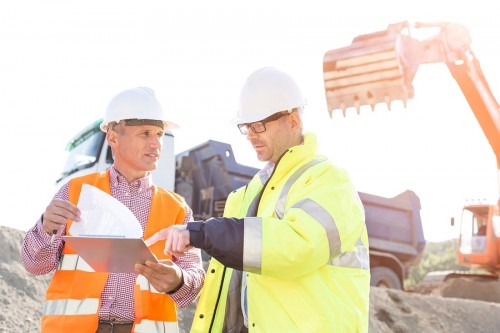 By Kevin O'Beirne, PE, CSI, CCS, CCCA, and Mark Kalin, FAIA, FCSI, CCS
MasterFormat is the industry's leading resource for organizing project manuals and specifications, construction project filing systems, construction product information (e.g. manufacturers' catalogs), and construction cost estimates. The new, updated, improved edition is coming later this spring, and this article offers a sneak peak on what has changed from the previous edition.
Construction Specifications Canada (CSC) and CSI, through a joint MasterFormat Maintenance Task Team, continuously evaluate suggestions for revisions, and update the resource every two years. The newest edition has been improved to be even more useful, but the vast majority of the resource remains unchanged. The most important changes are summarized below.
Division 00−Procurement and Contracting Requirements
A new listing was added for "Project Directory" to indicate the names and contact information for project participants.
Division 01−General Requirements
Delegated design procedures were added.
Division 02−Existing Conditions
Mould remediation was deleted, and various listings were added for removal of animal excrement—a topic that may be unappetizing, but a bona-fide work result for existing buildings.
Division 03−Concrete
Additions include termite barriers, topical treatment for concrete finishing, and heavy-duty concrete floor finishing.
Division 06−Wood, Plastics, and Composites
Composite stairs were added.
Division 07−Thermal and Moisture Protection
Additions included ceramic tile wall panels, cementitious wall panels, zinc siding, penetrating polyester water repellents, operable roof vents, various types of expansion-joint assemblies, wood shingle and shake siding, and vegetated roof systems. New numbers and titles include 07 05 43−Cladding Support Systems, 07 42 29–Terra Cotta Wall Panels, and 07 54 16–Ketone Ethylene Ester Roofing.
Division 08−Openings
Additions include plastic-faced wood doors, point-supported all-glass storefronts, point-supported all-glass curtain walls (with separate listings for glass-framed, metal-framed, and cable-framed), various types of sound-control door assemblies, hot- and cold-rolled steel windows, hinged wood-framed glass doors, architectural terrace doors, and aluminum-framed entrances. New numbers and titles include 08 46 00–Window Wall Assemblies, 08 65 00–Glazed Canopies, 08 65 13–Suspended Glazed Canopies, 08 81 23–Exterior Glass Glazing, and 08 81 26–Interior Glass Glazing.
Division 09−Finishes
Additions include suspended plastic ceilings, simulated stone wall facing, stone base, stone window stools, gilding, folding glass-panel partitions, and coin-operated lockers. New numbers and titles include 09 78 19–Cementitious Interior Wall Paneling and 09 78 23–Phenolic Interior Wall Paneling.
Division 10−Specialties
Various types of awnings, canopies, and walkway coverings were added, along with flagpoles. Also added were listings for stainless steel and phenolic-core toilet compartments, along with shower and dressing compartments. New numbers and titles include 10 28 26–Hygiene and Custodial Accessories (for hand sanitizers and other non-toilet accessories).
Division 11−Equipment
Additions included pedestrian control devices. New numbers and titles include 11 14 19–Portable Posts and Railings.
Division 12−Furnishings
Solid surface casework has been incorporated.
Division 13−Special Construction
Permanent tier forming has been added. New numbers and titles include 13 19 19–Animal Washing Tubs.
Division 14−Conveying Equipment
Material lifts, vehicle lifts, and chair lifts have been added.
Division 21−Fire Suppression
Additions included various new listings for common work results, carbon dioxide fire-extinguishing systems, and fire pump accessories.
Division 22−Plumbing
Various new listings for common work results were added, together with greywater piping, various types of domestic water pumps, stormwater retention tanks, and medical gas alarms.

Control the content you see on ConstructionCanada.net!
Learn More.