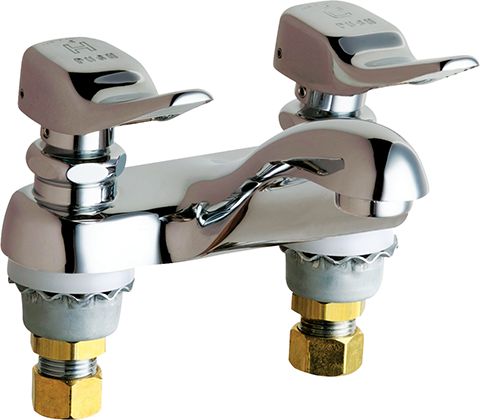 Electronic metering
Electronic faucets are really metering faucets when considering they limit the time water flows. However, electronics adds another layer of control over the timing of water flow. Similar to manual metering, the duration of time can be through an outlet such as 1.9 or 5.7 LPM or (1/2 to 1 ½ gpm).
Faucets activated by an electronic sensor have various designs differentiated by the type of sensor used and its field of sensitivity. Electronic metering faucets are designed to activate when motion is detected by incorporating intelligent electronics—including 'smart' technology that addresses false activations resulting for environmental surrounding influences. An electronic metering faucet minimizes water consumption by releasing flow only when hands are present in the water's path—stopping immediately when hands are removed.
By combining low-flow outlets with precise electronic metering, the specifier has full control of water usage. Some electronic metering faucets can be programmed with hand-held devices, thereby allowing maintenance to fine-tune performance to match application requirements physically touching the faucet's internal electronics to maximize water savings.
It is important to keep in mind water condition is any faucet's biggest determinant to performance. Tolerances are impacted by water. For example, dirty, corrosive, treated, or other severe water quality can hider expected performance. Continued innovation comes from understanding the end-user environments where the faucets perform such as sediment and chemically treated water.
Conclusion
Metering faucets are not the first thought that generally comes to a specfier's mind in approaching a commercial or institutional facility, but they should be. Their proven performance, and continued innovation make them among the most effective ways to reduce water consumption through precise control.
As hard as it is to imagine improving a device that has as its one major purpose turning on and off the flow of water, the metering faucet, over the years, has evolved. These fixtures contribute to conserve simply by regulating the run time (i.e. cycle time), thus controlling flow rate (gallons per minute).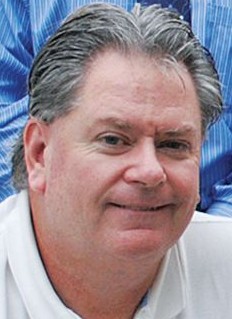 John Fitzgerald is Chicago Faucet's vice-president of marketing and has been with the company since 2006. He has more than 25 years of experience in business-to-business and business-to-consumer marketing and business management. Fitzgerald can be contacted by e-mail at john.fitzgerald@chicagofaucets.com.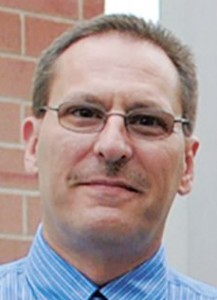 Pat Tanzillo is Chicago Faucet's product manager of commercial products marketing. With 35 years of experience in the plumbing industry, Tanzillo started his career in engineering and currently conducts product training nationwide and manages the company's commercial products. He can be contacted at pat.tanzillo@chicagofaucets.com.

Control the content you see on ConstructionCanada.net!
Learn More.