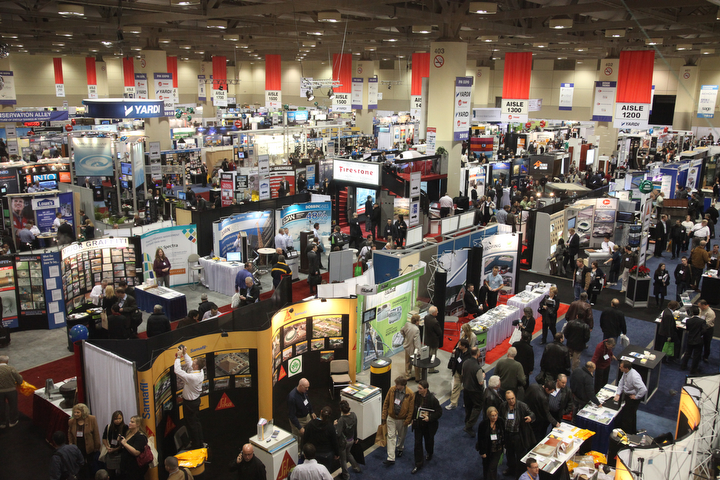 The Buildings Show, North America's largest exposition and conference of its kind, is returning to Metro Toronto Convention Centre from Nov. 30 to Dec. 2.
The show comprises Construct Canada, Property Management (PM) Expo, Homebuilder and Renovator Expo, and the World of Concrete Pavilion in the south building, and IIDEXCanada in the north building. It is geared toward design, construction, and real estate professionals, with roughly 30,000 attendees expected from all sectors of the built environment.
The Buildings Show will include 1600 exhibits showcasing the latest products, seminars to earn continuing education credits, 30-minute product demonstrations to learn new installation techniques, an international architectural roundtable titled "Designing Resilient Buildings in the Face of Climate Change," and a property management roundtable called "Cybersecurity Vulnerabilities of Today's Buildings."
There will be up to 350 seminars to attend to receive expert advice on trends and issues in the industry, including:
"National Building Code (NBC) 2015—Part 9: Current Implementation and Shifts for 2020;"
"The Art in Concrete;"
"Methods of Façade Retrofit for Occupied Commercial Buildings;"
"The Carbon Impact Initiative: How Will It Affect Building Design and Construction Going Forward?" and
"Advantages in Indoor Air Quality (IAQ)."
For more information or to register, click here. The November issue of Construction Canada will also have a special preview section, highlighting the building envelope technical sessions co-sponsored by the magazine.