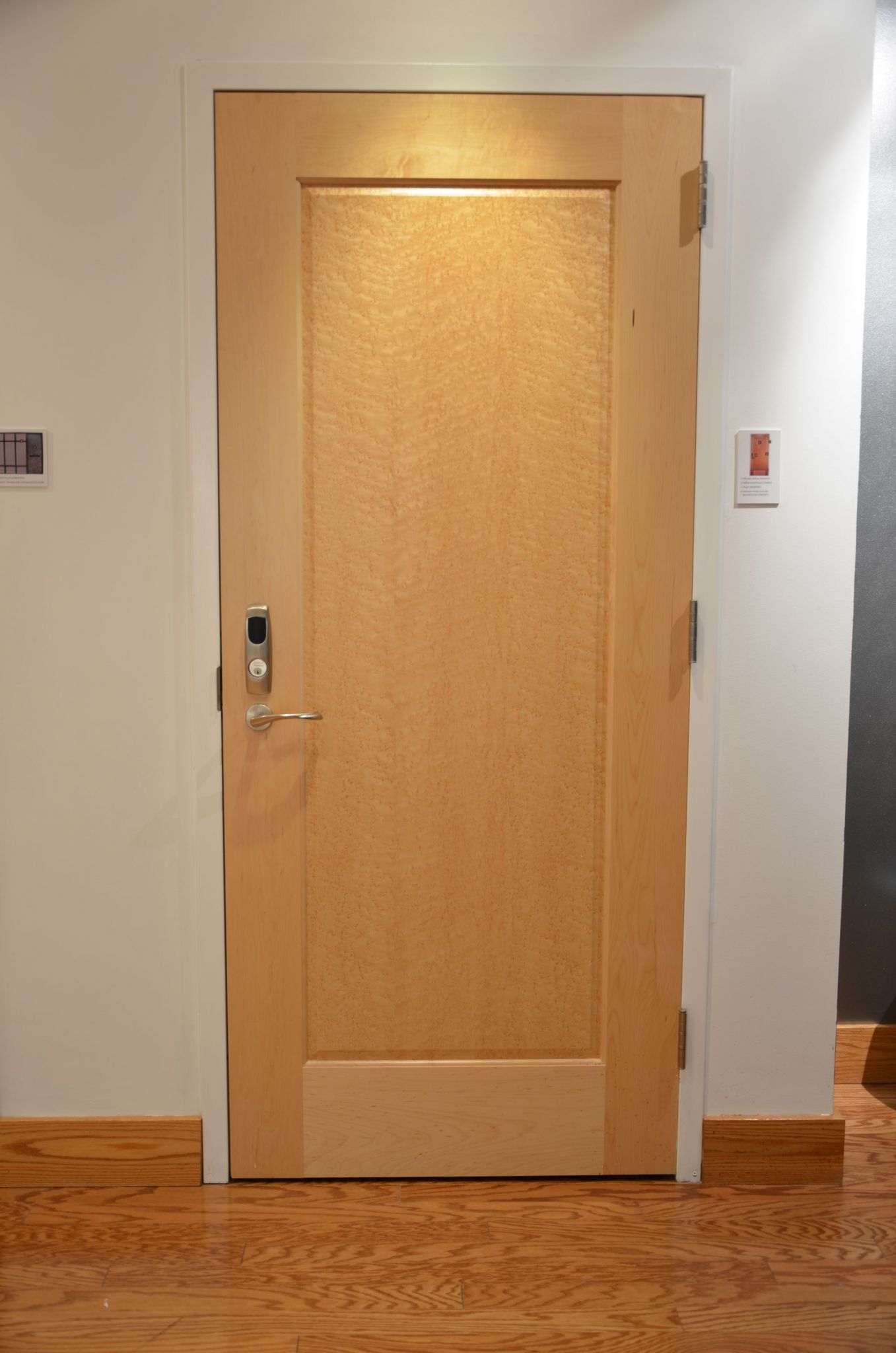 By Joe Meijer, AHC
Doorways have evolved from simple mechanical building components into high-tech access control platforms and life-safety portals. Fortunately, in the case of doorway security, 'complex' does not necessarily mean 'difficult.' Even with the rapid development of new products, electrified hardware systems, changing building codes, positive pressure, and heightened security requirements, the basic fundamentals for providing security remain unchanged—hang, secure, close, and protect the door.
These are the basic principles behind virtually every architectural door opening, from a complex access-controlled entry bank to a basic closet. The fundamentals are central to any discussion of architectural door hardware; they are a reminder of the proper order for listing the hardware items for a specification or a schedule.
Hang the door
When it comes to hanging a door, there are several choices of products to apply, each with their own advantages and disadvantages. The butt hinge is the most popular method of connecting a door to a frame because of its simplicity and value. Butt hinges are available in two-, three-, and five-knuckle designs, as well as in special configurations for many other applications. Butt hinges are typically the best and most cost-effective hanging option for most standard doorways. A heavy or oversized opening may require a more robust hanging method.
Other hanging options include:
offset pivots;
centre pivots;
pocket pivots;
continuous geared hinges;
continuous pin and barrel hinges; and
electrically wired hinges to accommodate access control hardware.
There are many criteria to evaluate when choosing which hanging method is best for a given application, but major considerations are frequency of use, door and frame material, and cost.
Door weight is also a consideration. Hanging heavy or high-frequency doors can be thought of in terms of 'good, better, and best' solutions:
good is when butt hinges are heavyweight;
better means continuous hinges help to distribute the weight of a door and stress on the frame over a larger area; and
best means the pivot sets are designed to carry heavy doors and to provide years of trouble-free operation in the most demanding conditions.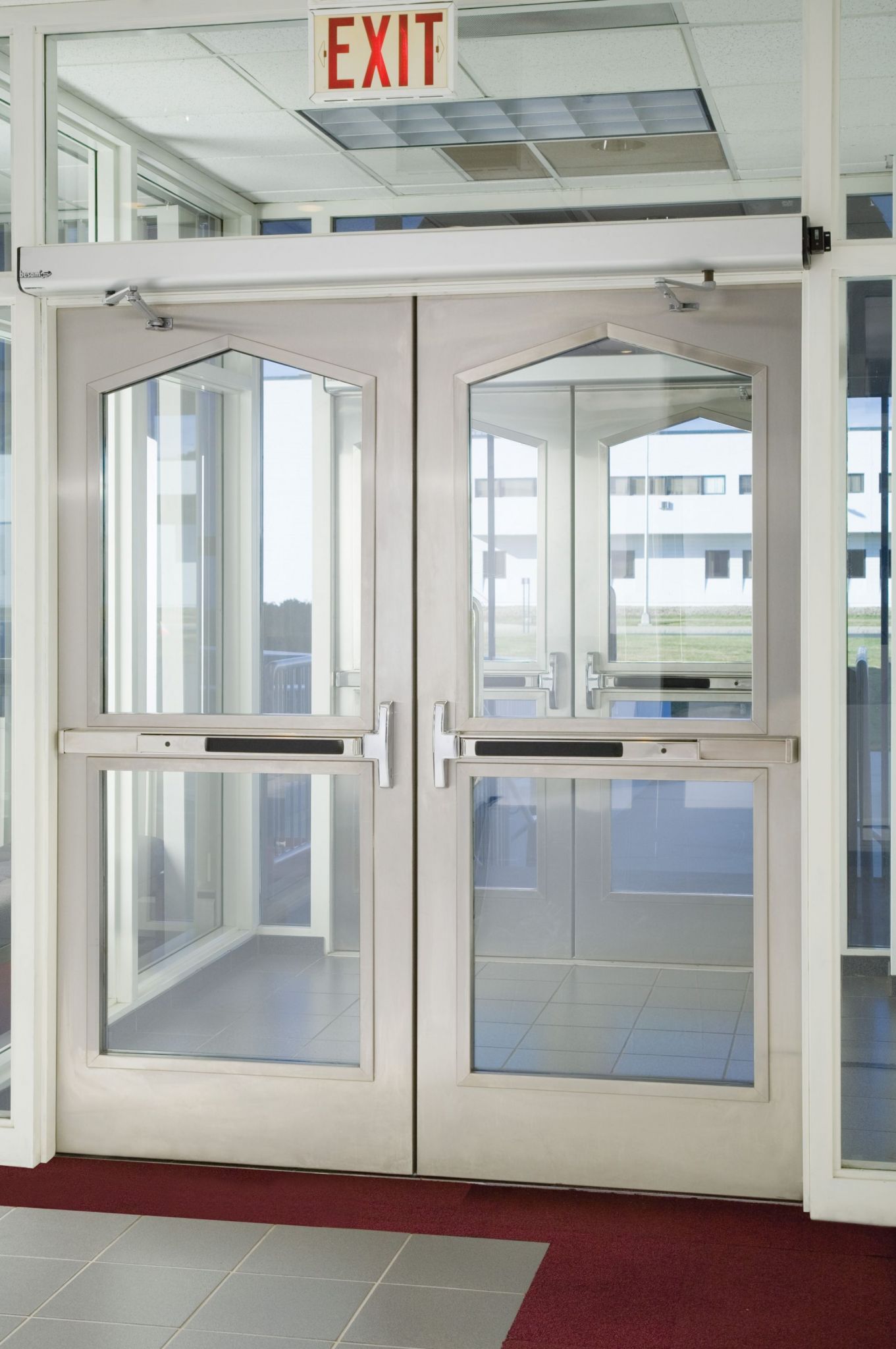 In terms of butt hinge esthetics, the numerous options include decorative tips that can reflect the look of other hardware on a project. Additionally, centre-hung pivot sets can be completely concealed in the door.
It is important to remember, butt hinges must be of a steel or stainless steel base material on fire-rated openings. If continuous hinges are used, they must be specifically rated for use on fire doors.
Secure the door
Securing the door is arguably the most complex step in determining the proper hardware for any opening.
The opening's function determines the type of locking hardware. If the opening is a means of egress, and the building code dictates panic hardware is required, then exit devices are in order. They are commonly referred to as 'panic hardware,' because the push bar that goes across the door requires little more than a gentle nudge to operate—a critical feature during an emergency situation when a large crowd pushing to get out makes it impossible to turn a lever.
Locking hardware is needed for all other openings. As a result of the rapid pace of innovations in the field of access control, there are numerous options from which to choose. It is now possible to implement varying degrees of access control at each opening that mesh together and operate seamlessly with the building control system to create a fully secure facility. This is all possible thanks to a marvel of modern technology—the electronic lock.
To understand the capabilities of this new class of locks, it is helpful to look to the past. For years, traditional access control systems consisted of a host computer connected to controllers that, in turn, connect to the door hardware. The host computer, usually located in a security office, served as the 'brains,' linking to the controllers through long runs of wiring often dedicated to the security system. Additional runs of proprietary wiring then connect a controller with hardware components on multiple doorways.
In this configuration, commands are issued from the host, while user data (i.e. whether the particular user's access should be granted or denied) are stored on both the host and controller. A credential reader sends a signal back to the controller, which then relays a command back to the locking device.
Lock manufacturers looked at this arrangement, and then combined more components into one unit. For example, they built the credential reader into the body of a mortise lock or electric strike for a single device that does the job of multiple components. This development greatly simplifies the process of implementing access control by reducing both the number of devices installed around the door and the need to run wiring to multiple components.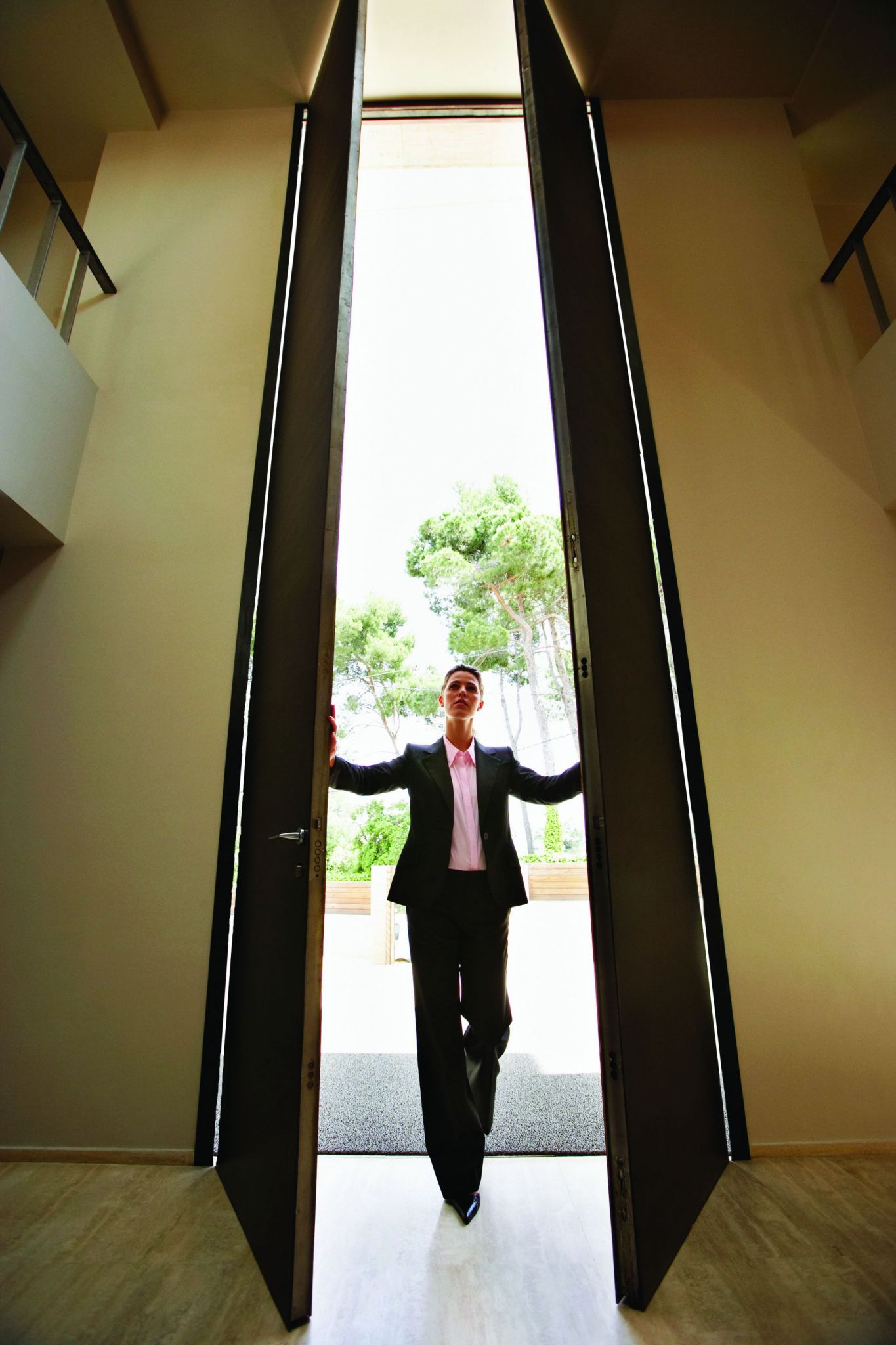 However, why stop at combining just two components? Newer locks combine an integrated card reader, request-to-exit sensor, and door position switch into one unit. Controllers that used to be located above the ceiling and relay commands from the host system are now built directly into the lock, linking the hardware device to the existing Internet Protocol (IP) network infrastructure via a standard Category 5 (CAT-5) wire.
This setup reuses existing IP infrastructure and reduces the need for additional and expensive proprietary wiring, resulting in full online access control with real-time alarms, changes in credentials, and transactions. The configuration provides complete control, consolidates all those components in one device, and is quick to install.
Openings in remote locations or buildings without an existing wired infrastructure can also be linked to the central network using a standard wireless connection. These WiFi-enabled locks communicate with a standard, off-the-shelf wireless router, which, in turn, connects back to the centralized building control system. Information is then transmitted back and forth between the lock and host system. Since no wiring or proprietary wireless infrastructure is needed, the cost of implementing security is drastically reduced.
Of course, not every opening requires the security level delivered by online connectivity. However, there may still be a desire to issue credentials and track the access history of these doors. This offline access control feature is called an 'audit trail,' and there are numerous possibilities for implementing this goal.
The least disruptive way to achieve this level of access control is with an electronic cylinder that fits directly into the existing lock. The cylinder can be programmed to allow access only to specific key-holders and be programmed to determine who opened a door and at what time. If key control is compromised by a lost or stolen key, the cylinder can be reprogrammed to shut it out. This eliminates the need for replacing cylinders or reissuing keys when there are many building users. Electronic cylinders can be used on any doorway or even cabinets.
Keypad locks also fit into the category of offline access control. Like electronic cylinders, they can be automatically re-keyed. Codes can be changed at any time if there are concerns about who has access to different building areas. Keypads also have a convenience benefit in that not all applications need a key. If the primary concern is controlling traffic to a particular area (e.g. a bathroom door in a commercial building), it may be inconvenient to keep issuing keys to people coming in and out of the building. However, a code can be issued providing a low-level, but convenient, type of security.
Even with the abundance of electronic access control options now available, mechanical locks and cylinders continue to play a significant role in security. Most manufacturers offer a higher level of security over their standard key systems. One would be a patented key system that limits distribution of key blanks and therefore helps the building owner prevent unauthorized cut keys. The second is high-security cylinders meeting the requirements of Underwriters Laboratories (UL) 437, Key Locks, for extensive testing for drill- and pick-resistance to help prevent surreptitious entry.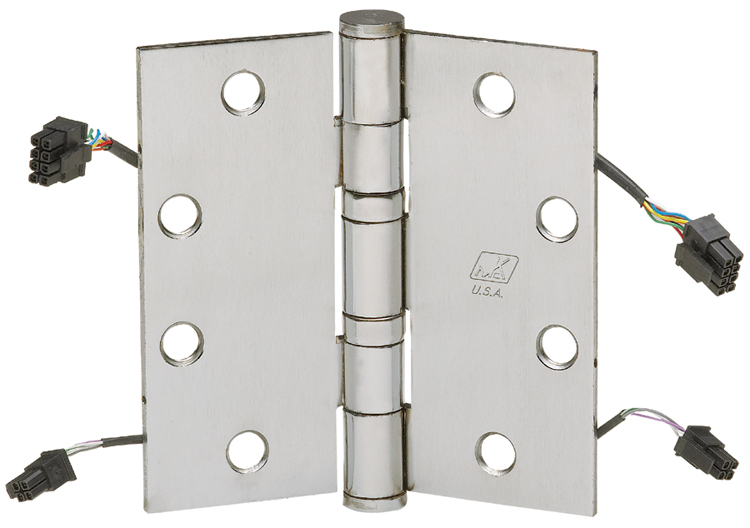 Close the door
Perhaps a more appropriate term for 'close the door' is 'control the door.' Closing devices such as surface and concealed door closers, floor closers, and automatic operators do far more than just shut the door. A closer's function is to provide control of the door through its phases of opening and closing, protecting not only the door, but also its surroundings and those passing through. The criteria for choosing the proper door control are similar to the other categories. If esthetics are important, a concealed overhead or floor closer should be considered. When cost is a primary concern, a surface-mounted overhead closer should be specified instead. If handicap accessibility is a factor, one can consider an automatic operator.
With few exceptions, fire-rated openings require door-closing devices to be self-closing. National Fire Prevention Association (NFPA) 80, Standard for Fire Doors and Other Opening Protectives, is an authoritative resource in this area and is referenced by many North American building codes. Further, there are other conditions when applying a door closer that may be desirable. A sound-rated door, exterior door, or doors with push/pull hardware are examples of where closers are needed, even though there may be no fire rating.
Protect the door
Proper door protection is often overlooked. This involves not only defending the door from damage, but also the surrounding materials, traffic, and people. Traffic can be in the form of handcarts, dollies, wheelchairs, or more damaging vehicles such as forklifts.
Options for door include:
kickplates (applied to the lower rail of the door to protect the door from being marred);
mop plates (protects the pull side of the door subjected to repeated mopping and cleaning equipment);
stretcher plates (protects areas of the door subjected to repeated contact from stretchers and carts);
armor plates (composed of various materials and thicknesses, they are applied to a door either externally or internally to a door, extending its full height and width);
edge guards (covers the edge of a door and prevents chipping or scratching); and
spring bumpers (door stop attached to the wall preventing the door from slamming into the wall).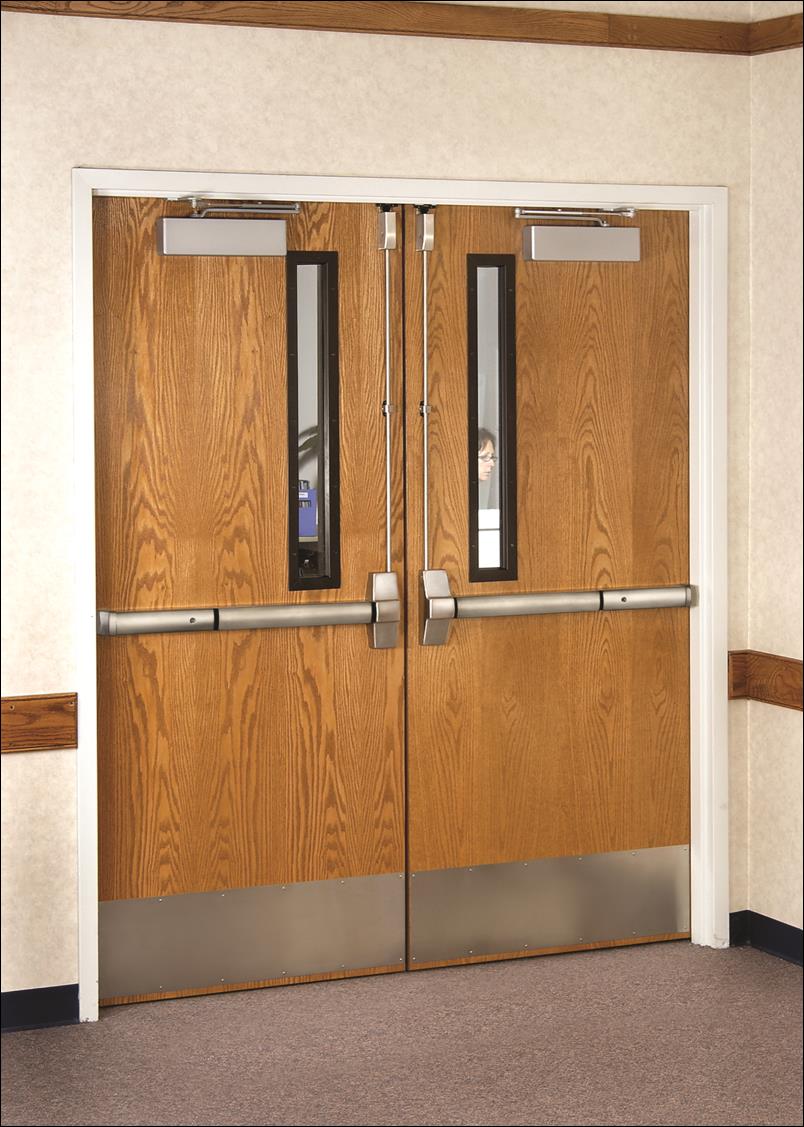 Serious consideration should be given to the type and frequency of traffic through a particular opening when determining appropriate door protection. For example, in a merchandise stock room, important factors include where shipments will be received and how they will be transported within the building. The doors along the path from the loading dock to the food storage room should be taken into account, with armor plating and edge guards specified to protect them from the abuse handcarts can deliver. Special door trim guards can protect door levers where cart traffic is especially abusive.
One should beware of specifying protective plates for doors in high-moisture areas, especially hollow metal doors. The protective plate can hold moisture against the door face and actually deteriorate the door faster than any cart traffic could. Doorstops protect the surrounding materials from damage, as well as the opening itself. Wall stops, floor stops, and overhead stops are a necessary part of door control and protection, and should not be overlooked. The application of floor stops should be avoided except where necessary. They collect dirt, can often be a tripping hazard, and slow down floorcovering installers at renovation time.
Seal the door
The advent of positive-pressure fire testing using UL 10C, Positive Pressure Fire Tests of Door Assemblies, has made sealing the door important, but many designers are still confused about the application of gasketing materials to fire-rated door-opening assemblies. Gasketing should be considered for doors where temperature control is required. The term 'gasketing' applies to materials or products used to seal the gap between the door and frame (or the door and the floor). Gasketing is also used to address other situations such as sound control, light control, and return air flow.
When specifying gasketing, the floor condition and following questions should be considered:
Does the opening require a threshold?
Is there a transition from one floor material to another?
Is sealing of the opening at the sill required?
Also, stile conditions (i.e. where pairs of doors meet in the middle) and situations where an overlapping type astragal cannot be used (e.g. when a pair of vertical rod exit devices is applied) should be examined.
Lastly, other items should be considered such as door silencers, guards, guard protection plates, robe or hat hooks, and related electrical devices such as relays and switches. There are items common to an entire project—such as key control cabinets, key control software, and emergency key boxes—that are important to include in any hardware specification or schedule.
Conclusion
Hang, secure, close, and protect the door—no matter how complex the doorway, the fundamentals are simple. Innovations within the door and hardware industry are creating more options than ever before for accomplishing these tasks, particularly for implementing doorway security. Following these basics will result in a doorway that is safe, secure, and built to last.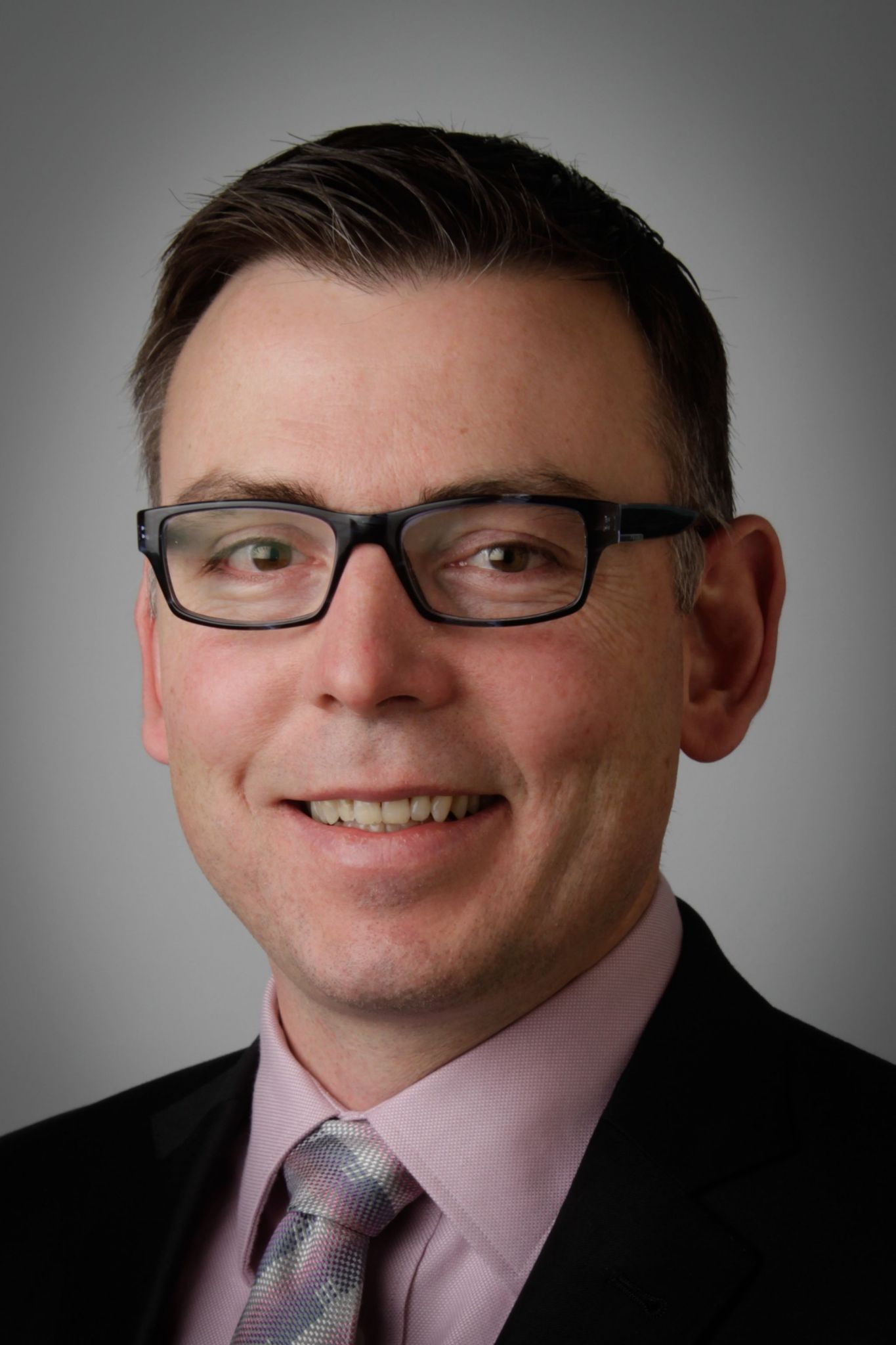 Joe Meijer, AHC, is the national director of business development for Assa Abloy Canada Door Security Solutions, where he is responsible for architectural development and technical training. He is also an instructor at Door and Hardware Institute (DHI) Canada National Schools. Meijer can be contacted by e-mail at joe.meijer@assaabloy.com.

Control the content you see on ConstructionCanada.net!
Learn More.