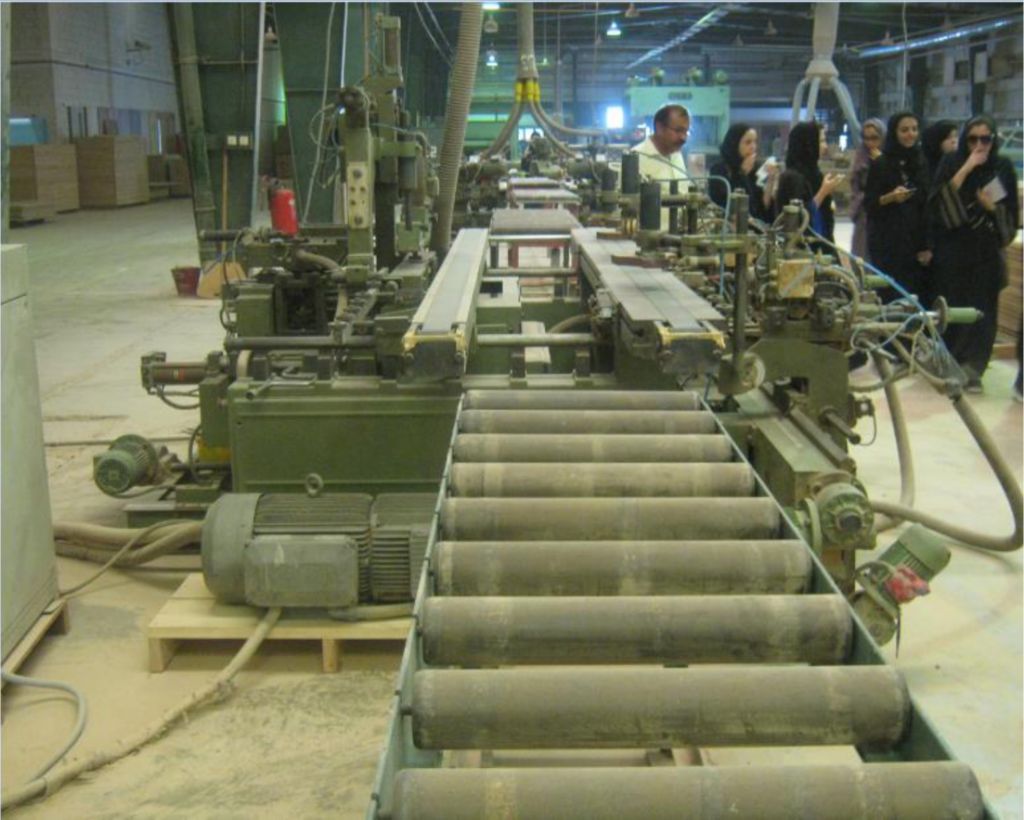 By Ibrahim Y. Vaid
Invented in the United States more than 200 years ago, light-frame wood construction remains a dominant system in Canadian construction for residential and light commercial buildings.
Initially, it was used in the form of balloon framing, but it improved over time to platform applications. In this type of construction, the floor is built and then walls are erected atop it. When a building is more than one storey, the second floor platform is erected on top of the first-storey walls. Platform construction is easy to erect because it creates a space for workers to stand and work.
This author teaches about building structures and materials at Effat University in the Kingdom of Saudi Arabia (KSA)—a country where wood is not a commonly used building material, as it is in North America. As part of this course, the Canadian National Lumber Grade Authority (NLGA) was used to teach students about lumber grading and dimensions. Additionally, the Canadian Wood Council's (CWC's) Wood Reference Handbook–A Guide to the Architectural Use of Wood in Building Construction and Alberta Forest Products Association (AFPA) publications were employed for wood building and specifying information.
Field trip
In this author's lecture course, students are required to work on a project as part of their final grade. Students also have the opportunity to go on a field trip related to the project or a guest speaker is invited to share real-world experience.
This spring, we visited a wood door factory—Arabian Woodwork (AWW)—located in Jeddah. Locations such as AWW in Saudi Arabia are limited, as wood is not frequently specified.
Not much investment is put into forestry. Further, only softwood grows in the country and is used for traditional furniture. This means hardwood must be imported from other countries, especially North America. Additionally, Saudi Arabia's wood use is limited because the country has mountains that contain limestone—a main ingredient of cement.
For the project, the students and this author decided to create a wood model of platform-frame construction of a one-storey residential house, including a basement. Students were divided into groups and received a set of construction drawings. Included in these drawings, were roof trusses created with AutoCAD software. Students kept track of model developments and reported on the different aspects of platform construction.
Results
In the end, the students learned the processes used to make solid wood doors and fire-rated solid doors. The most notable part of the models was showing the different parts of platform construction. By making models, students gained understanding of the correct locations of each part and sequence of construction.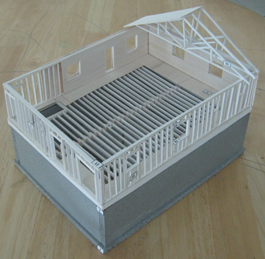 Students were also able to learn about:
footing and pad footing;
foundation walls;
rebar;
drain tiles;
pea gravel;
columns;
expansion joints;
concrete flooring;
anchor bolts;
floor joists;
bridging;
floor decks;
roof trusses;
roof decks;
plywood;
oriented strandboard (OSB);
sheathing; and
insulation. 
Student experience
The students learned important lessons from creating the models and exploring the AWW.
"After making a model, I benefited by expanding my knowledge and understanding on how to construct a light-frame wood construction house," one said. "Also, I enhanced my vocabulary and now have a better understanding of different elements and their locations."
"Building this model ourselves allowed us to rationalize the chosen assembly, knowing how to construct a light-frame wood assembly step-by-step and understand why and how each element is placed," another student added.
Conclusion
Overall, the students were able to gain an appreciation for a new product. As an instructor, it was initially challenging to teach students who have no idea about using wood as a building material. Additionally, they were able to learn about the Canadian and U.S. grading rules and code- and standard-writing agencies. In the future, this author would like to build a small wood house on campus with material imported from Canada to explore wood and teach Saudi architecture students about the building process and possibilities. 
Ibrahim Y. Vaid is an assistant professor in the architecture department at Effat University in the Kingdom of Saudi Arabia. He is also a vocational educational consultant and has a design practice. Vaid can be reached by e-mail at ibrahimyvaid@hotmail.com.

Control the content you see on ConstructionCanada.net!
Learn More.