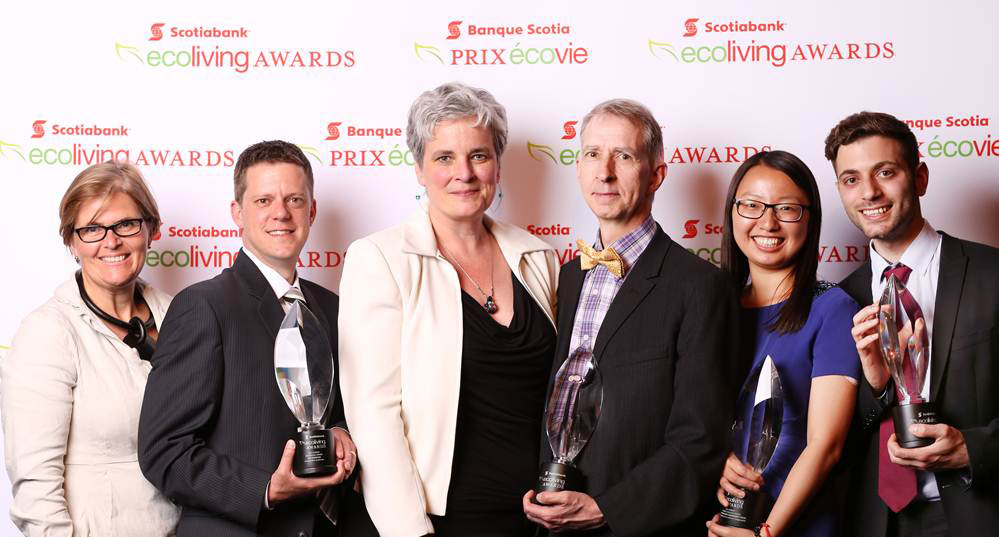 Three projects demonstrating innovative and sustainable design applications for Canadians have been honoured with 2014 Scotiabank EcoLiving Awards.
Businesses, entrepreneurs, and students were eligible to enter the annual contest, with winners chosen by a panel of industry experts. Entries should demonstrate to Canadians the value of using energy efficiently.
This year's winner of the Business Leadership Award ($50,000) is Solterre Design. The design firm aims to create sustainable projects using Leadership in Energy and Environmental Design (LEED) and Passive House standards. Their architectural projects range from mid-size commercial to multi-unit residential, and their green consulting spans various building types and projects.
The $15,000 Innovation Award was presented to EnergyMobile Studios, a firm specializing in creating smartphone applications that help users understand energy and their consumption. Its Powercents, a program for Ontario residents, helps homeowners track changing energy prices and helps users save money.
Finally, the Student Leadership Award of $10,000 was presented to McGill University's Yining (Fiona) Yuan and Christopher Tegho. The electrical engineering students created a system for homeowners and businesses to monitor, control, and manage the individual energy use of appliances.
Click here for more information about the winners.