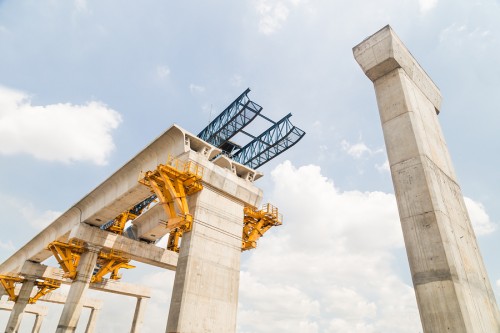 A recent survey by the Royal Institution of Chartered Surveyors (RICS) revealed the construction industry shares conflicting opinions on the state of infrastructure in Canada.
Dropping oil prices are affecting construction investment—especially in Alberta—but it is being partly offset by greater investment in infrastructure at both the federal and (some) provincial levels. "RICS Canadian Construction Market (Q4 2015)" found infrastructure activity rose overall, with two-thirds of the respondents expecting the sector to see the most growth this year.
"The new federal government has committed to increasing federal spending on infrastructure projects," said survey respondent Joe Rekab. "Similarly, governments in provinces that have been hard-hit by the energy downturn have also committed to backfilling this shortfall by increasing provincial investment and funding of public-sector projects. "For example, in British Columbia infrastructure will continue expanding as the budget is revealed, with additional investments in transportation and education leading the way.
The Calgary Cancer Centre, the Edmonton Light Rail Transit (LRT) and two Québec transit corridor projects will help boost infrastructure investment this year; they are all worth roughly $1 billion.
However, not all respondents were optimistic.
"Infrastructure is seen by many as the new bright hope in Canada and the new federal government talks a good game, but when are they going to act, especially with national infrastructure conditions reaching critical levels?" said Ian Woods, another survey respondent. "The revenues and royalties anticipated from oil and gas have nose-dived, leaving big problems. The new government announced the 2016 federal deficit will be $18.4 billion, plus billions to be spent on their campaign promises, bringing the deficit to $30 billion."