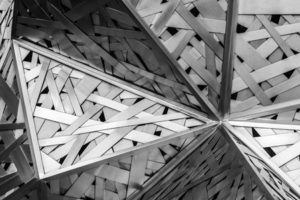 The SHIFT Architecture Challenge is a new Ontario Association of Architects (OAA) program created to highlight the distinct contribution architects make to addressing key societal issues.
The program invites Ontario architects and their collaborative teams to respond to an identified area of concern. With the goal of increasing public dialogue, the SHIFT 2019 Infrastructure/Architecture Challenge will focus throughout the year on opportunities to engage, expand, and excite.
The challenge articulates the importance of architectural thinking as a social determinant impacting the well-being of the people and the planet, and enables the profession to be seen by the public in a new light while reflecting the capacity for design thinking to permeate all aspects of life.
Starting next year, the program will operate on a two-year cycle, running in odd years (2019, 2021, 2023, etc.). Each edition will have a specific theme, beginning with "infrastructure," covering a range of programs such as transit, water systems, housing, hospitals, electrical grids, planning regulations, definitions of family, immigration laws, and the status of First Nations, Inuit, and Metis individuals.
The challenge asks Ontario architects to show how architectural thinking can promote social equity, reduce isolation, or embody social justice.
Selected submissions will form the basis for a broader conversation on the issue promoted by the OAA, including a book publication, media outreach, and an exhibition debuting at the OAA Annual Conference in Québec City this May. The deadline for submissions is January 18, 2019.