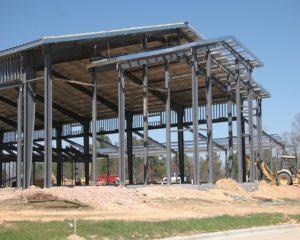 The Canadian Coalition for Construction Steel (CCCS) is urging the federal government to make an evidence-based decision on any new action on imported steel products, warning changes could create steel shortages for the construction industry, impact major building projects, and put more than 60,000 jobs at risk in the construction sector alone.
The government had previously announced it was considering the imposition of new trade measures known as "safeguards," limiting steel imports by way of tariffs and/or quotas. It is now conducting 15 days of formal consultations before making any decision.
"We had urged the Government of Canada to engage in broad-based consultations before taking any new action, and we look forward to engaging constructively on this critical issue. We are confident when the government has all the evidence, it will conclude steel production in Canada is not at risk. Even if that changes at some point, there are already ample restrictions for unfairly traded steel," said Jesse Goldman, legal counsel to CCCS.
He added safeguards need to ensure an adequate supply of construction steel. Stability of supply has long been vital to the construction industry, as Canadian mills have the capacity to supply only about 50 per cent of domestic demand for construction steel. Historically, roughly half the balance has come from the United States, and the rest from outside the continent.
Supply issues for construction steel are particularly acute in British Columbia and Atlantic Canada, due to prohibitive overland transportation costs from mills located mainly in Ontario and Québec. More than 90 per cent of construction steel used in British Columbia comes from the United States or Asia, and all of Newfoundland's supply is foreign.
This year, the introduction of tariffs curtailed the flow of American construction steel into Canada, creating shortages in this country and driving up prices by as much as 40 per cent. Any move now to further restrict imports from other countries through safeguards could turn the current shortage into a supply crisis for the construction industry and its workers, a statement by the CCCS said.