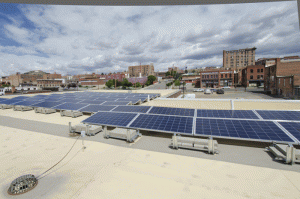 Are research reports necessary?
In Bulletin No. 1-15, SPRI points out research reports are not mandatory for single-ply roofing membranes complying with standards referenced in the codes. Research reports from approved sources are intended to assist in the approval of materials or assemblies not specifically provided for in the code. Therefore, the AHJ should not insist on a research report for a membrane roofing system if the manufacturer has data available for the AHJ to review.
"Code officials are increasingly asking for a research report from single-ply roofing manufacturers world-wide to demonstrate code compliance," says SPRI member Michael Beaton of Intertek, a global provider of product certification and performance testing services. "While a research report should not be mandated since these products and systems are already described in the code with specific requirements and referenced standards, a research report is an easy way for the manufacturer to provide the necessary information to the code official.
"SPRI's ultimate goal in publishing Bulletin 1-15 is two-fold," Beaton continues. "First, that code officials internationally understand that a research report is a 'convenience' for single-ply roofing and should not be required if other relevant data is available. Second, that when the roofing manufacturer does choose to document compliance in a research report, code officials should be willing to accept a research report from an agency other than ICC Evaluation Service, provided the agency is accredited for this activity."
AHJs and manufacturers routinely rely on the services of test laboratories, certification agencies, and code evaluation agencies accredited under internationally accepted standards. Agencies other than ICC Evaluation Services are accredited to operate at a minimum level of competence and independence.
In conclusion, information provided to the AHJ can take several forms. Research reports help make the process of review and approval by the AHJ simpler. However, a research report should only be required when the product or method of construction is an alternative to that specified in the code.
SPRI Bulletin 1-15 is two pages long and available for free viewing and download online.
For more information, visit SPRI's website or contact the association at info@spri.org.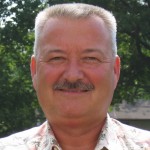 Mike Ennis, RRC, joined Single-ply Roofing Industry (SPRI) trade association in 1993. He has chaired various SPRI committees and task forces, and served as president from 2004 to 2006. He became the group's technical director the following year. Ennis can be reached at info@spri.org.

Control the content you see on ConstructionCanada.net!
Learn More.