by Duane Paradis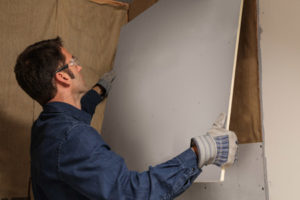 In today's market, tile installers have numerous options when looking for tile backer boards, such as cement, gypsum, magnesium, and drywall plaster board or wood products, each with their own set of features and benefits. With a host of recent industry issues, including the tightening of labour markets, problems associated with moisture intrusion into wall cavities, heightened awareness of mould-related health problems, and a need for increased productivity at the jobsite, lightweight and waterproof foam tile backer boards are serving as a well-suited solution for Canadian projects. To meet these changing demands, companies must modify their approach and offer new products aimed at solving these problems for installers.
In the current landscape, cement tile backer boards are still the most widely used option, as they are low cost, and provide exceptional hardness, stiffness, water and mould resistance, dimensional stability, and compatibility. However, if cement boards are improperly waterproofed, they will absorb water and, overtime, allow moisture to migrate into underlying subfloors and wood framing, thereby resulting in mould growth and rot. Cement boards are also very heavy, abrasive and dusty, and require additional time and resources for transporting, cutting, and installing. Despite these disadvantages and lack of waterproofing, many tile installers continue to use cement backer boards as they are a cost-effective solution when waterproofing is not required. Glass mat-faced or fibre-reinforced gypsum tend to be difficult to install and transport due to their heavy, rigid nature. Also, while some kinds of boards have added water and mould resistance, gypsum boards still require additional waterproofing for bathroom and wet area applications.
Traditional drywall, plaster board, and wood products like flakeboard and plywood are unsuitable substrates for tiling applications on their own due to insufficient bond strength and poor dimensional stability. Wet areas add another layer of complexity as water can penetrate through grout joints. Over time, water accumulation underneath the tile installation can damage substrates that are not water and mould resistant. In some cases, water can even penetrate wall and floor assemblies causing further damage to structural members in the affected areas. Similarly, standard drywall can disintegrate over time when exposed to water.
Other options, such as the recently introduced magnesium oxide (MgO) and foam composite backer boards, offer a variety of advantages over traditional cement and gypsum boards. For example, MgO boards do not contain crystalline silica, so there is no need for additional personal protective equipment. Further, MgO boards are fire and moisture resistant, lighter in weight than traditional cement boards, and economical. Like traditional backer boards, MgOs require additional waterproofing that can be combined with the board or installed separately, both of which incur significant cost. Unlike MgO and traditional cement boards, foam composite backer boards are expensive but do not require additional waterproofing. They are also lightweight and easy to cut, which saves the tile installer time. Due to this added cost, foam backer boards are rarely used in place of traditional cement and gypsum boards.
When installed properly, water- and mould-resistant tile backer boards compliant with the American National Standards Institute (ANSI) A118.10, American National Specifications for the Installation of Ceramic Tile, prevent the occurrence of these problems and extend the service life of the tile by many years. Insufficient waterproofing, on the contrary, can cause tile backer board installations to fail in less than a year in some cases. This is especially true for wet areas like bathrooms, kitchens, floors, and exterior applications. A waterproof tiling substrate should be considered in these areas to ensure moisture intrusion does not compromise the tile installation and underlying structure.
When waterproofing is necessary, the contractor should consider the cost of the complete installation, including the tile underlayment board, membrane, additional tools and labour, and whether the system is compliant with ANSI A118.10. This standard includes a series of rigorous test methods and requirements defining a waterproof underlayment for use with porcelain, ceramic, and natural stone tiles. Many sheet and liquid-applied waterproofing membrane options are available to make any rigid board compliant with ANSI A118.10.
As mentioned earlier, most tile backer boards require the installation of a waterproof membrane. Incorrect installation can be the result of an insufficient application when the required thickness of liquid waterproofing membrane is not met by improperly seaming sheet membranes, not waterproofing membrane penetrations, or skipping the waterproofing process altogether.
When looking to reduce costs and save time, installers can look to foam tile backer boards with built-in waterproofing membranes. These boards are lightweight, typically averaging 2 to 4.5 kg (5 to 10 lb) for a 1 x 1.5-m (3 x 5-ft) board versus 9 kg (20 lb) or more for cement and gypsum boards. The foam boards also meet A118.10 requirements. These attributes allow tile installers to complete a job with less steps, simple tools, and fewer materials.
Unlike traditional tile products, these newer foam tile backer boards with built-in waterproof are engineered to maximize performance and value for the tile installer. High density, closed-cell polyisocyanurate (ISO) foam, faced with high tensile strength coated glass mats on both sides produces a rigid, waterproof, durable, and ultra-lightweight tile backer board at an affordable price given the minimally labour-intensive installment and service life of the product. Depending on the project scope and timeline, polystyrene foam composite backer boards are typically three to four times the cost of traditional cement and gypsum boards. That said, it is important to consider the full project cost, including labour and the additional materials required.
A lower cost product does not always mean the best solution when other factors are considered, and waterproofing is becoming increasingly important. Looking ahead, building teams must think long-term and begin considering alternative backer board options to increase efficiencies, reduce the chances of mould growth, and create a timelier installation process.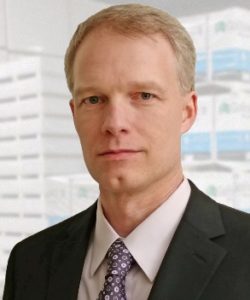 Duane Paradis is a research manager at Johns Manville with more than 20 years of product development experience in numerous industries, including pulp and paper, mining, mineral processing, and building products. Paradis holds a bachelor's degree in chemical engineering from the University of Maine and an MBA in technology management from the University of Phoenix. Throughout his career, Paradis has led the development of numerous products from inception to commercialization and been awarded many patents. He can be reached at duane.paradis@jm.com.

Control the content you see on ConstructionCanada.net!
Learn More.