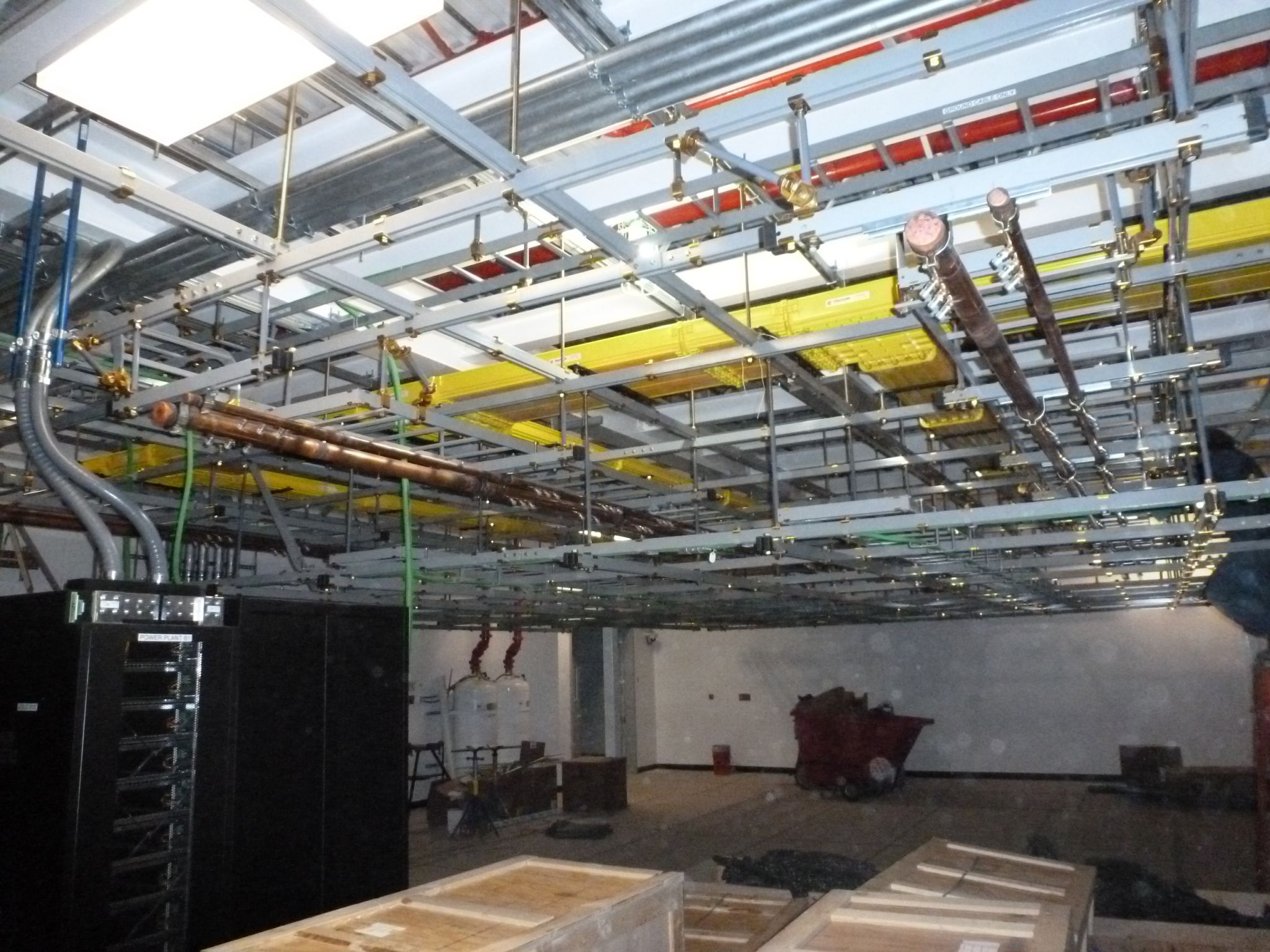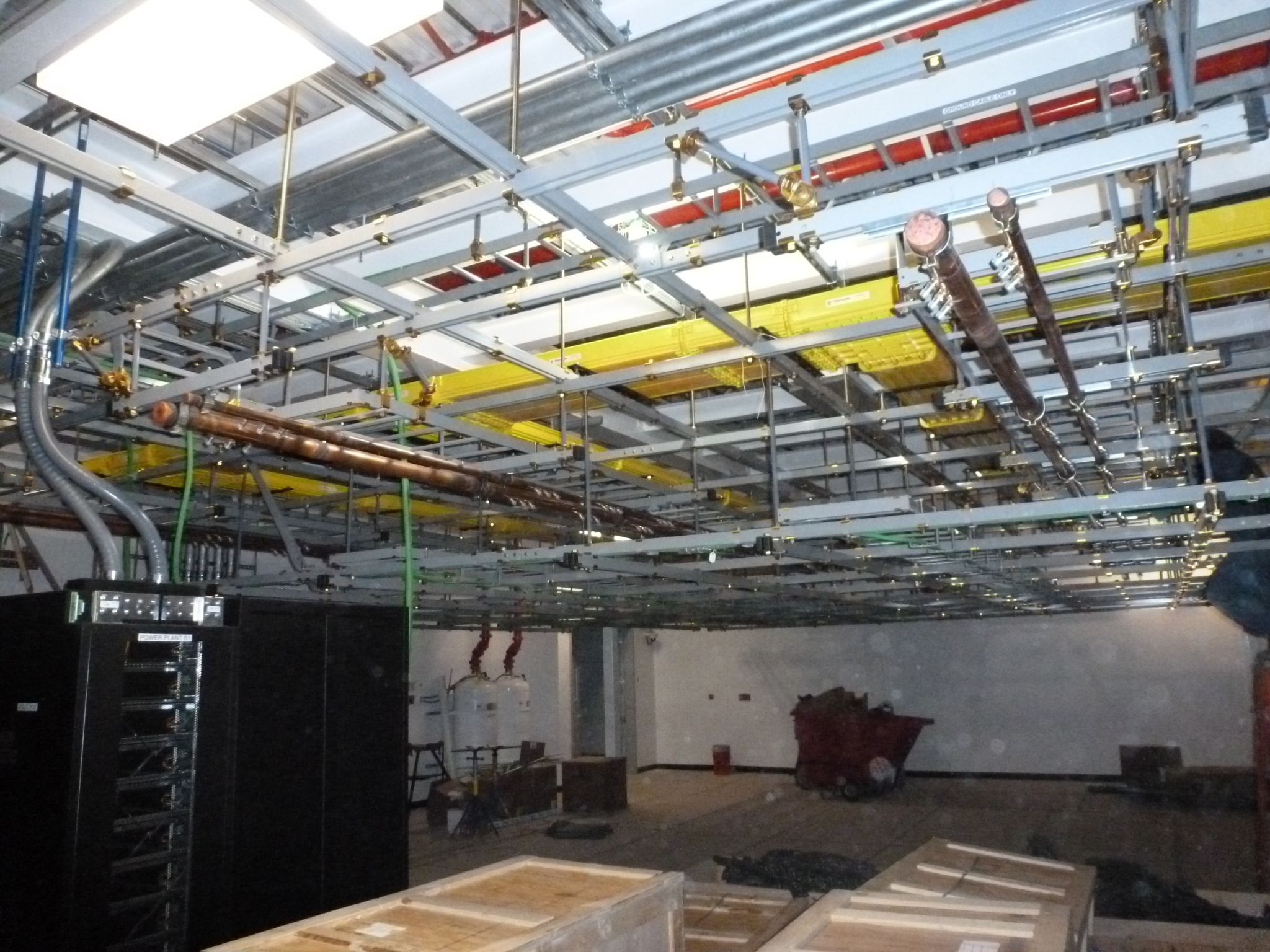 By Edward Kolodziejski, M. Eng., P.Eng., and Brian Burton
One of nature's most destructive natural disasters, earthquakes cannot be successfully forecasted or prevented. However, it is possible to predict the effects of these seismic events on buildings and infrastructure by analyzing historical data.
Over the last two decades, the possibility of malfunction or catastrophic failure of non-structural building components during earthquakes has received considerably more attention than in the past. In many jurisdictions across Canada, local building codes now include provisions requiring seismic restraint of mechanical, electrical, and safety system components. These issues can apply to almost any building, regardless of occupancy type.
In stronger earthquakes, non-structural components can malfunction, fall, overturn, or become displaced. The result may be direct injuries (and possibly death), along with blocked exits or leaked fluids/gases that create additional risk. (Litigation stemming from failure to provide the required seismic restraints may be a concern for the design architect and engineer.) In other words, even when the building itself remains standing, considerable damage, and harm to occupants can result.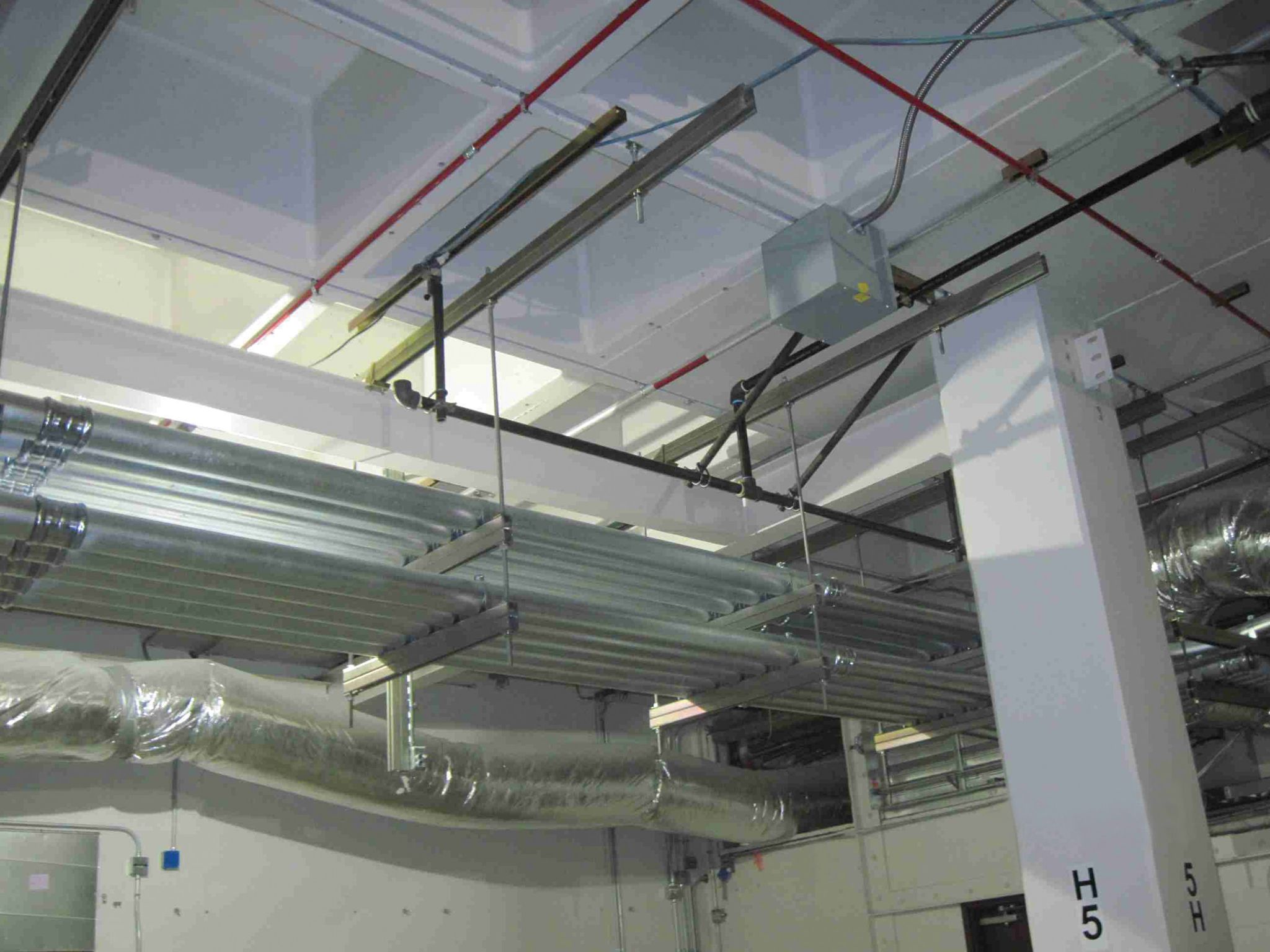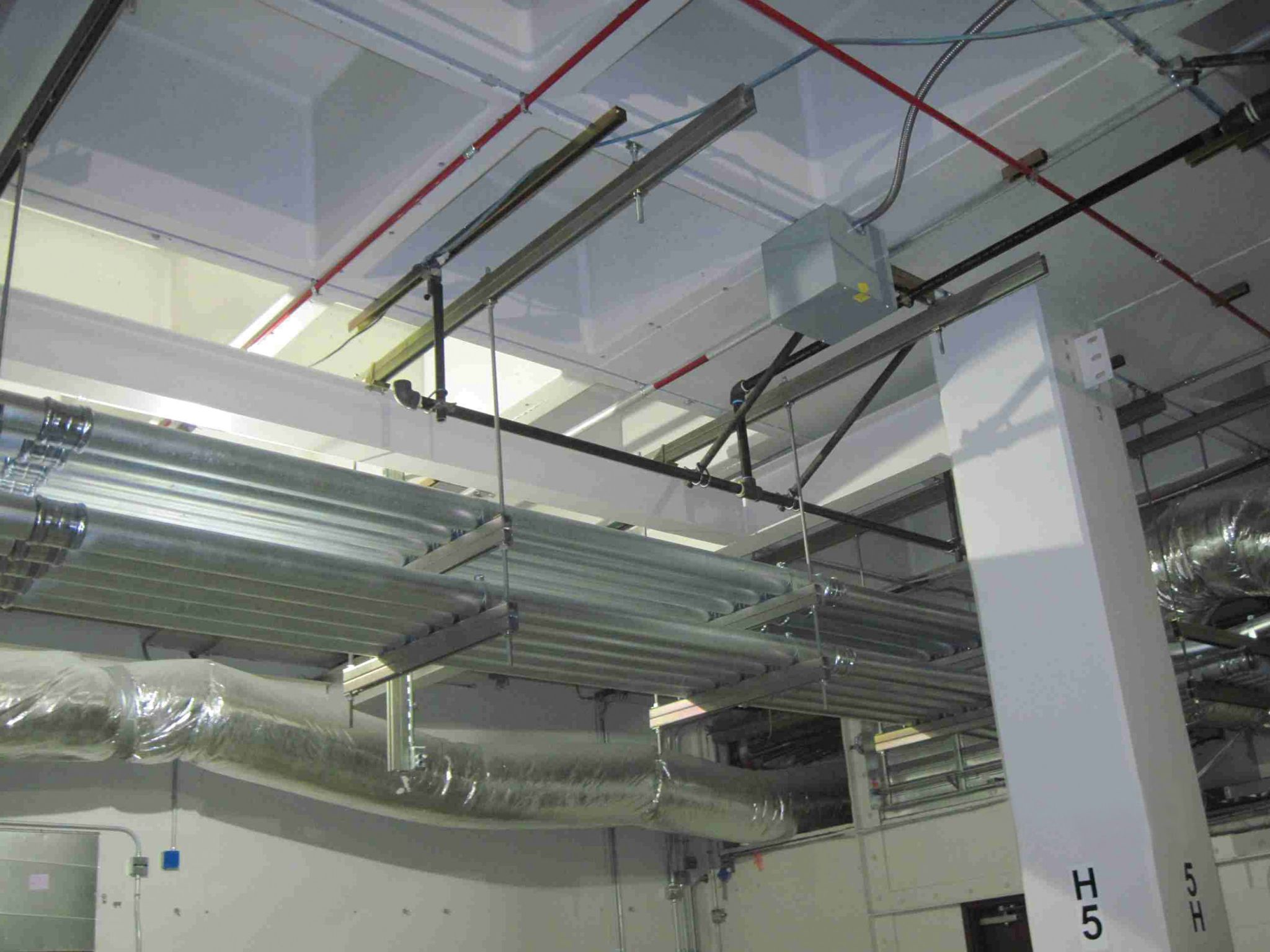 Non-structural components in a building can include:
auxiliary framing grids supporting power cables, switchboard, and fibre-optic cables, trays, and contents;
piping, conduits, and mechanical ductwork;
suspended and roof/floor-mounted HVAC equipment;
fuel tanks, fans, and pumps;
emergency batteries and generators;
fire-suppression system piping;
ceiling grids, lighting fixtures, and panelboards;
chimneys, antennae, and process equipment;
racking and storage systems;
partition walls and raised access floors; and
exterior cladding.
Materials and installation
Experience has shown addressing the installation requirements for seismic restraint of non-structural components early in planning can greatly reduce the cost and complexity of the project. Additionally, comprehensive drawings and details will facilitate proper and cost-effective installation in accordance with existing standards and codes.
There are also ways to simplify installation of restraints when non-structural components are in close proximity to structural components such as walls or floors. Hanger rods are typically stiffened or 'overlapped' with steel rods or clamps to resist uplifting or lateral forces that may result from seismic events.
Some of these materials and techniques have been effectively used to isolate vibration and control of noise generated by mechanical equipment in certain applications. These devices can also incorporate steel springs in combination with neoprene gaskets to provide effective seismic restraint.
Additionally, experience has shown installing seismic restraints after most of the components are in place can cause problems that result from interference between various components.1 Planning ahead by all parties the installation of proper seismic restraints of non-structural components can save time and money; it also enables project bids to be more realistic and accurate.

Control the content you see on ConstructionCanada.net!
Learn More.