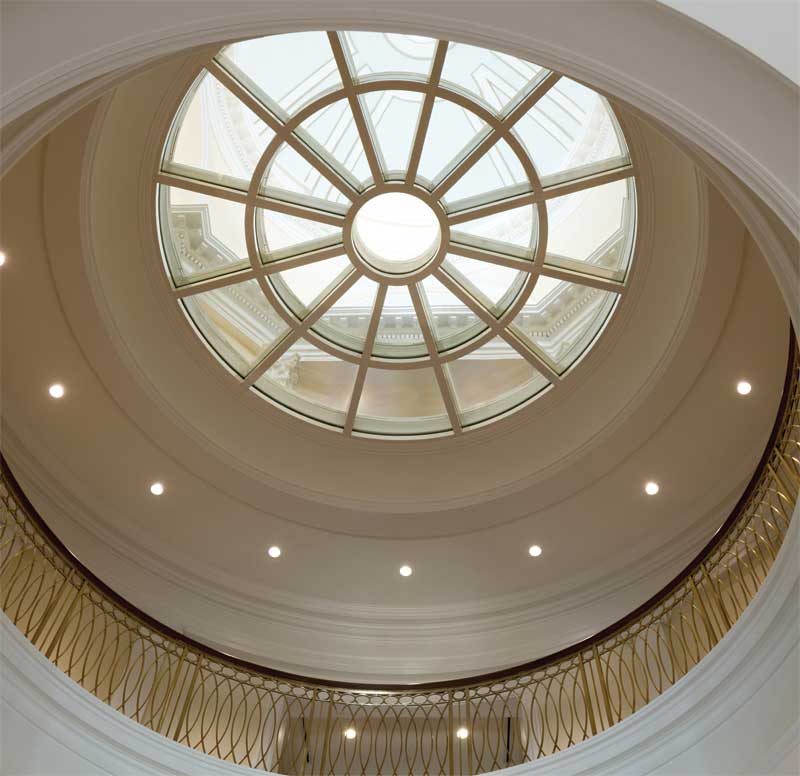 Does the fire-rated glazing enhance visual connectivity?
In addition to drawing daylight deep into interior spaces, fire-rated glazing can enhance visual connectivity and preserve views to the outside.
This was a prominent design goal during the development of the Art Institute of Chicago's Modern Wing. Inside, plaster and glass provide intimate gallery settings and clear views in and out to continually inspire artistic expression. A new education centre also includes activity rooms for children and families, orientation rooms, support offices, and a teacher resource centre.
One challenge faced by the architects, Renzo Piano Workshop in conjunction with Interactive Design, was how to maintain clear lines of sight from historic Michigan Avenue through the space to the fresh landscape of the Millennium Park Courtyard. The interior walls for the education areas and boardrooms needed to be transparent from floor to ceiling, yet also meet fire- and life-safety codes. To meet these design goals, the architects  installed a narrow-profile, fire-rated aluminum framing system to draw the line of sight through nearby expanses of glazing and create a bright, open learning environment.
Today, there are numerous ways design teams can use fire-rated glazing to promote visibility. Popular options include:

using full-lite fire-rated glass doors to improve wayfinding;

specifying expansive fire-rated glass curtain walls to draw the line of sight through nearby expanses of glazing; and

using sequences of transparent fire-rated glass wall panels to connect workspaces.
Fire-rated glazing can also help boost visibility in renovations, tying together two otherwise-separate areas while providing a high level of life safety.
Does the assembly encourage student interaction and learning?
Fire-rated glass assemblies were once easy to identify, with their thick, fire-rated frames and traditional wired, fire-rated glass. While functional, their esthetic did little to create inviting spaces suited to student learning. Thanks to manufacturing advances, building teams now have clearer fire-rated glazing and thinner fire-rated frames from which to select. These offerings make it possible for design teams to reflect the playful energy of students, match rated and non-rated glass and framing systems, and contribute to both the form and function of schools.
For example, fire-protective glazing products such as fire-rated ceramic glass can be ground and polished on both sides. The resulting glass has a smooth surface finish, high visible light transmission, and low reflection, making it ideal for applications where higher clarity is desired. Even high-performance fire-rated glazing, such as fire-resistive-rated transparent wall panels, can offer nearly the same level of visual clarity as ordinary float glass.
Some advanced fire-rated glass systems even employ fire-rated steel frames featuring well-defined corners and crisp edges for smooth integration with surrounding applications. These are available in steel, aluminum, and a range of hardwood species to match the interior design schemes of schools.
Are there any product limitations 
or tradeoffs to be aware of?
Provincial legislatures and municipalities vote building codes into law. These laws then establish the rules for fire-rated construction in buildings. However, since building codes only spell out the required fire rating and type of protection for a given location—not the material—building professionals have great design freedom in selecting a product that best meets performance, design, and cost goals. While this flexibility may initially seem helpful, it also comes with risks.
Properly prepared specifications account for numerous fire- and life-safety performance demands. While there may be a desire to select a lower-cost, 'equal or better' product—especially as total building costs escalate—it is important to ensure the equivalent product meets the full range of factors guiding the original specification. Even small adjustments to the specification may result in compromised material performance when it matters most.
Since the stakes for misapplication are high, it is important to ensure any cost-saving changes to fire-rated glazing products do not impact the overall safety of students and faculty.
Conclusion
Fire-rated glazing can be put to the test in schools on any given day. Students can start fires in trashcans, faulty electrical wiring can spark into flames, and unwatched stoves can start blazes in lunchroom kitchens. With proper specification, fire-rated glass can help defend against these threats, while helping create a productive learning environment to meet the daily needs of students.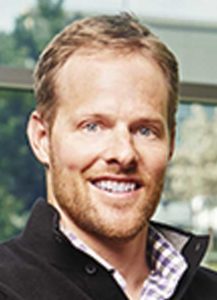 Jeff Razwick is president of Technical Glass Products (TGP), a supplier of fire-rated glass and framing systems, as well as other specialty architectural glazing. He writes frequently about the design and specification of glazing for institutional and commercial buildings, and is a past chair of the Glass Association of North America's (GANA) Fire-Rated Glazing Council (FRGC). Razwick can be reached via e-mail at jeffr@fireglass.com.

Control the content you see on ConstructionCanada.net!
Learn More.