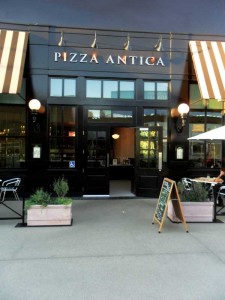 Before machining, moisture content (MC) should be checked to ensure it is less than eight per cent. Due to this low moisture content, however, the material may be more brittle. The acetylation process increases the Janka hardness of the original wood by 50 per cent.1
The wood is more comparable in machining to species like hard maple, American cherry, or American walnut.
Though acetylated wood requires use of corrosion-resistant hardware as previously mentioned, it will not impact fabrication machinery if normal shop procedures are followed.
Adhesives and coatings
Before using new adhesives or coatings, this author recommends fabricators team up with manufacturers to ensure compatibility and performance. Acetylated wood works with most commonly used wood adhesive systems, including:
polyurethane;
two-part epoxy;
polyvinyl acetate (PVA);
PVA D4;
emulsion polymer isocyanate (EPI); and
aliphatic resin.
Water-based glues typically require clamping overnight.
Acetylated wood does not have to be finished for it to be durable and dimensionally stable; however, like all wood species, if left uncoated it is susceptible to weathering (i.e. staining or discolouring) and will slowly obtain a natural grey patina in outdoor applications. To retain a 'natural appearance' with reduced potential discolouration issues, one can apply:
a translucent (film-forming) coating;
a non-film-forming coating;
an oil-based stain; or
some other type of hydrophobic agent.
With a film-forming coating, the end grain should be sealed beforehand so protection of all finished sides against water uptake is approximately equal. Like some other woods, such as Western red cedar, a primer with tannin or resin blocker is recommended to prevent tannin bleed that can lead to yellowing, especially when using white or light-coloured paints.
Non-film-forming coatings can be applied if water uptake is not an issue. Oil-based stains and hydrophobic agents have water-repellent properties, but often cannot prevent water uptake on horizontal parts. Acetylated wood can absorb a great deal of oil. To minimize absorption, the first coat of oil should be completely dry before additional coats are applied.
Whether pure or oil/varnish mixtures, penetrating oils—such as tung, linseed, and walnut oil—may be used. However, oils can be a food source to fungi. Products containing a fungicide/mildewcide are recommended if appearance is an important consideration.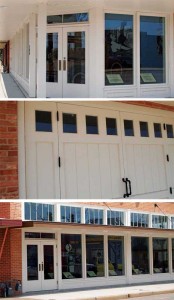 Environmental considerations
Acetylation is an environmentally benign process—no toxins are added to the wood, and the chief byproduct is acetic acid, which is nontoxic and biodegradable. This byproduct is either recycled back into the compound used for the acetylation (i.e. acetic anhydride) or sold into the substantial acetic acid merchant market. Besides a very small amount of natural resins isolated from the wood, there is very little waste, and greenhouse gas (GHG) emissions are minimized.
A recent lifecycle assessment (LCA) concluded acetylated wood has a much lower environmental impact compared to many commonly used building products, including metals, concrete, and unsustainable tropical hardwood. The radiata pine used to make the material is sourced from Forest Stewardship Council (FSC)- or Programme for the Endorsement of Forest Certification (PEFC)-certified forests, and one manufacturer has achieved Cradle-to-Cradle Gold certification—a first for wood products under the McDonough Braungart Design Chemistry (MBDC) program.2
Conclusion
Though acetylated wood was first made commercially available using radiata pine, the technology can be applied to other types of species and additional wood products. For example, acetylated wood has recently been introduced in a red alder species, which is ideal for and familiar to the North American market. The acetylation treatment is also being extended to medium-density fibreboard (MDF). The expected expansion in selection for acetylated wood species and products will allow for limitless uses for the durable, stable, sustainable material for entry doors and numerous other applications.
Notes
1 The Janka hardness test, often used to determine wood's suitability as a flooring product, measures the resistance of a type of material to withstand denting and wear. It gauges the force necessary to embed an 11.28-mm (0.44-in.) steel ball, to half its diameter, into wood.
2 For more information, visit www.mbdc.com.
Lisa Ayala is the North American sales manager for U.K.-based Accsys Technologies, the first company in the world to commercialize acetylated wood, offering the product under the Accoya brand name. She can be contacted via e-mail at lisa.ayala@accsysplc.com.

Control the content you see on ConstructionCanada.net!
Learn More.