Proper snow guard specification techniques
Snow guards can appear in several places of the finished specification, and it is usually the specifier's choice and preference where they wish to list them. The options for MasterFormat include:
07 61 00–Sheet Metal Roofing;
07 72 00–Roof Accessories;
07 72 53–Snow Guards; and
13 34 19–Metal Building Systems.
When developing a specification for snow guards, there three key elements to request the subcontractor provide in the submittal package:
shop drawings of the planned installation;
snow guard engineering calculations; and
evidence of third-party lab testing.
It is important to detail the specific attachment fastener type in the product description to ensure the snow guard is installed with non-penetrating round point fasteners to protect the integrity of the metal roof warranty. For example,
Set screws: 300 Series stainless steel, 18-8 alloy, 3/8 inch diameter, with non-penetrating round head point.
The creator of the specifications should make sure the building owner is provided with the best options to protect the building occupants and pedestrians, the property around the building and the building itself from the harm of falling ice and snow. The inclusion of properly planned, calculated, and tested snow guards will provide the building owner many years of trouble-free satisfaction while limiting both the owner's and designer's liability for injury and harm.
SPECIFICATION EXAMPLE
A. Action Submittal:
1. Shop Drawings: Include roof plans showing locations of snow guards on roof and attachment details and spacing.
2. Product Data:
 – Product description.
 – Construction details.
 – Material descriptions.
 – Individual component dimensions.
 – Finishes.
 – Installation instructions.
3. Samples:
 – Clamp samples.
 – [300-mm] 12-inch long cross-member samples including all associated hardware.
B. Individual component dimensions:
1. Include calculation of number and location of snow guards based on designed roof snow load, roof slope, roof type, components, spacings, and finish.
2. Test results: Results of product tensile load testing, issued by a recognized independent testing laboratory, showing ultimate load-to-failure value of attachment.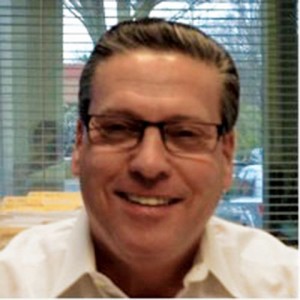 Harry J. Lubitz, CSI, CDT, is the architectural and national accounts manager for S-5! Metal Roof Innovations, of Colorado Springs, Colorado and S-5! Canada in Ajax, Ont. Lubitz works with the design community to develop and improve architectural specifications for metal roofs and attachment systems. He has more than 25 years of experience in the building materials industry and is active in numerous architectural and professional organizations. He can be reached via e-mail at hlubitz@S-5.com.

Control the content you see on ConstructionCanada.net!
Learn More.