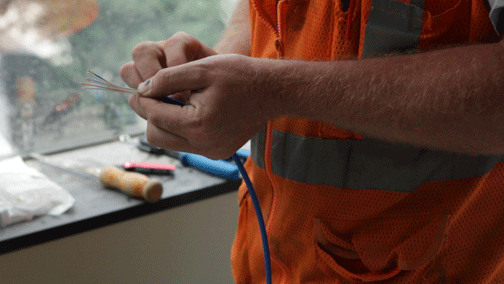 The lighting industry has recently been the site of substantial change, as demand for intelligent light-emitting diode (LED) systems and controls is beginning to transform workspaces. Despite the benefits (e.g. cost-effectiveness and compatibility with wired and wireless controls) this advancement brings, it is creating an education gap among industry professionals.
To rectify this, the interNational Association of Lighting Management Companies (NALMCO) has introduced a new lighting controls certification. This was announced at last month's NALMCO Annual Convention and Trade Show, held in Dallas, Texas.
The new Certified Lighting Controls Professional (CLCP) designation will be the first certification in general lighting controls expertise. It is based on 60 hours of curriculum taken from the Lighting Controls Association's (LCA's) free online education tool, Education Express, focusing on the same areas of study: lighting controls technology, application, design, and commissioning.
The examination to obtain this designation is open to anyone in the industry who meets its prerequisites. That is, those wishing to write the CLCP examination must complete all Education Express modules and complete a written pledge to adhere to the NALMCO Code of Ethics. A payment of $225 must also be made for the application and three years' certification. Once their applications have been submitted, students have six months to complete the test.
Those who pass the CLCP examination will receive a letter and certificate within 60 days, and must pay a re-certification fee every three years. Further rules, requirements, and guidelines for obtaining CLCP certification can be found here.
Some previously existing initiatives can also provide lighting professionals with education in the field (e.g. the DesignLights Consortium's [DLC's] Commercial Advanced Lighting Controls [CALC] project and Education Express), although CLCP is the first certification in this field to be nationally recognized.
Education Express is 10 years old this year, and has served more than 25,000 students, who have completed more than 205,000 learning modules and 140,000 comprehension tests. The tool can provide students with credit toward other certifications.
For more on lighting controls, see the October 2016 issue of Construction Canada for an article by LCA's education director, Craig DiLouie.