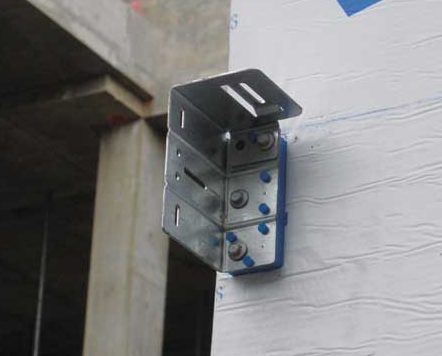 Thermal break project
This author's firm is also currently involved in a healthcare construction project that uses galvanized steel clips with a 'thermal break' incorporated at the back of the clip. This project is the construction of a new healthcare building. The exterior wall construction is similar to the previously mentioned project, with a self-adhered air barrier/vapour retarder (also the weather barrier layer) outside the sheathing and semi-rigid exterior insulation.
One of the clip design's advantages is a slot allowing for the installation of horizontal and vertical girts outboard of the clip. This allows the girt to be easily adjusted if the substrate is out of plane. It allows for the installation of both vertical and horizontal girts, if needed.
A few disadvantages were also noted. Due to its material and design, this clip does not provide the thermal effectiveness offered by the others. The design team may want to model the clip using a thermal transfer software or employ thermal transfer equations to determine its thermal effectiveness.
Several factors can influence the thermal effectiveness of the clip and exterior wall assembly. A small change in the exterior wall assembly's effective RSI or R-value could have a significant impact on the building energy model. While other clips come in multiple sizes, the T-clip used on this project is only available in a depth of 100 mm (4 in.).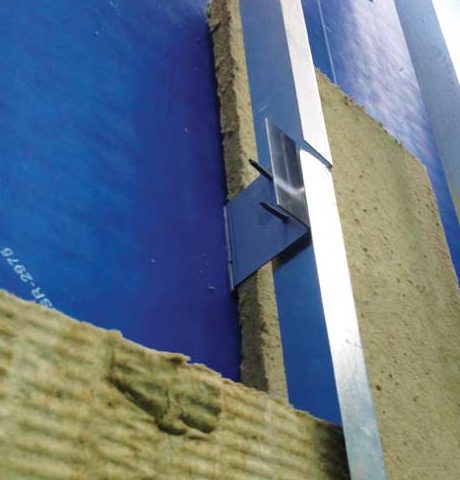 Thermal clips and aerogel
A third type of thermal clip was used for a project on Vancouver Island. Made of stainless steel, these products are paired with an aerogel material that can be placed on either or both ends of each clip. Each aerogel layer has an RSI of 0.7 (R-4), and multiple layers can be used. Aerogel is a synthetic, ultralight material derived from a gel; it is an excellent insulator as it consists generally of gas. The aerogel insulation comes into rolls and can be cut to the desired width.
An advantage with this clip (similar to the previously discussed thermal break clip) is the fact it is adjustable. This gives installers the ability to account for wall imperfections that are common in renovated buildings with concrete, brick, and steel studs that are non-parallel or inconsistent to each other. One of the disadvantages of this clip is its cost—the materials are fairly expensive, especially the aerogel insulation.
Conclusion
There are several thermal clips from which a design professional can choose, but these are not necessarily created equal. It is up to the design and project team to research, test, and model the various types in order to determine which thermal clip is the best for an upcoming project.
Whether they are used in new construction or in building envelope remediation projects, these types of wall assemblies will become more prevalent as the industry moves toward more energy-efficient buildings. Such projects are challenging, but with careful planning, design, and proper review during the construction processes, they can be accomplished with great success.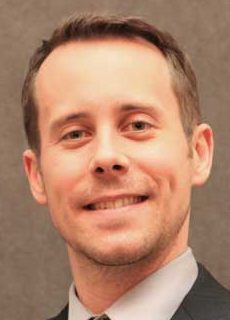 Guillaume Vadeboncoeur, P.Eng., LEED AP, is a professional engineer with more than 11 years of experience in building science. WSP Canada Ltd.'s building science group leader for the Fraser Valley and Southern Interior in British Columbia, he has also managed several building projects that include building envelope remediations, building envelope assessments, roofing assessments and replacements, and wall monitoring. Vadeboncoeur attended Laval University and graduated with a diploma in mechanical engineering. He is the president for the Western Canada RCI Chapter and the vice-chair on the Association of Consulting Engineering Companies British Columbia (ACECBC) Building Engineering Committee. Vadeboncoeur can be reached at guillaume.vadeboncoeur@wspgroup.com.

Control the content you see on ConstructionCanada.net!
Learn More.