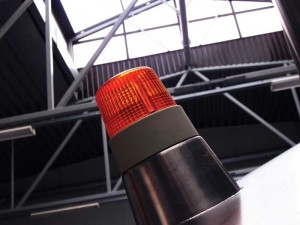 For facility protection, active audio sensors are placed around a building's interior and will detect criminals or vandals as they attempt to gain entry inside. When criminals start to break in, the audio sensors trip and send live audio directly to monitoring staff who immediately contact authorities. Police then respond to the site within three minutes on average, versus a traditional 10 to 20 minutes (if at all) with unverified conventional motion sensor alarm systems.
These verified and active audio systems not only capture criminals in the act, but also significantly assist police by saving time. The system reduces police responses to false alarms and gives them the ability to actually charge criminals in court. Verified and active audio provides investigating officers and prosecutors with recorded video and audio that eliminates the need for court time as the criminals are caught onsite and a record of their activity is presented to both defence and crown, eliminating the need for a court appearance.
The security technology is audio-based to protect facilities with audio sensors. Each sensor listens in real-time to whatever is happening within 465 m2 (5000 sf)—even the slightest noises of someone trying to gain access to a construction site. Similarly, heat and movement censored cameras are tuned with motion sensors to watch the environment in and around the site. When heat or motion is detected, the image or sound is monitored by operations staff who determine if it is threatening, and alert authorities accordingly. All cameras are infrared, detecting all movement in the dark when construction sites are high at risk.

These audio and video systems allow architects, engineers, builders, and developers the opportunity to actively monitor the progress and quality of a building project without having to be onsite. They allow management the ability to dial into the specialized cameras online to watch a live feed or recorded video to ensure the project is on schedule and proper labour safety standards and codes are being met. Construction sites can easily be monitored to keep track of when materials and equipment were delivered.
How it works
Shawn Moe, of Abbotsford, B.C.'s J. Floris Construction, had tried roving guards, static guards, and CCTV systems for security solutions, but found none were effective in stemming vandalism or thefts. Then, his company was introduced to the audio and video technology by a client.
"I have found the system to be effective and a great way to better protect our construction site, while saving thousands of dollars per month compared to guards and CCTV," Moe explained. "We have employed these security services since 2008."
With this protection, when the J. Floris Construction site was targeted by thieves at 4 a.m. one morning, police got the verified call and arrived with a K-9 unit promptly, apprehending the criminals before they could steal from or vandalize the construction site.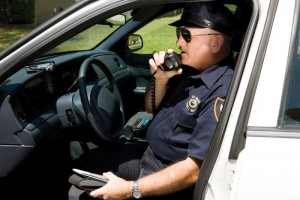 Verified technology solutions are completely integrated and scalable. Contractors and building owners can easily and inexpensively make changes to security services as needed. Verified technology guarantees protection of a construction site, so contractors can rest easy knowing they are protected, while focusing on the job at hand.
Conclusion
With the ability to immediately verify the source of an alarm, the new technology discussed in this article keeps the incidence of false alarms to an absolute minimum, documented at around three per cent. Law enforcement officials across North America regard verified alarms as witnessed events because the call for a break-in comes as verified, intelligent information. Police rate this technology as a 'priority-one' dispatch, while conventional alarms, at best, receive a 'priority-eight' response. This is until the local police department initiates verified-only dispatch policies that will no longer allow them to respond to any conventional alarm. Such protocols have already been implemented in most metropolitan areas across North America, and will continue to be implemented in smaller communities.
Criminals have also discovered a site or building protected by audio and video systems is one to avoid. This education process is achieved through criminal apprehension. Companies that have employed verified security technology consistently report there is an immediate decrease or complete stop to the attempts of theft, vandalism, and arson.
Joe Wilson is a security expert at Sonitrol. He has been in the security industry for over 30 years, and consults major corporations and government agencies. Wilson can be reached via e-mail at media@sonitrol.com.

Control the content you see on ConstructionCanada.net!
Learn More.