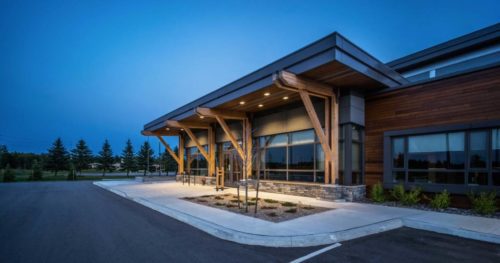 Earlier this month, construction industry professionals celebrated distinction in Ontario wood design at the 17th annual WoodWorks Awards in Toronto. The ceremony recognized designs that, through advocacy and innovation, advance the use of wood in all types of construction.
"It is our privilege to celebrate Ontario's wood design leaders through the Wood Design Award program," says Marianne Berube, executive director of Ontario WoodWorks, a campaign of the Canadian Wood Council. "Wood is an extraordinary building material [and] a sustainable building solution."
The ceremony recognized honourees from across the province. Ten awards went to specific wood projects and two were presented to building professionals for their contributions to promoting and advancing the use of wood in the industry.
Among the winners were blackLAB architects inc. (Moses Structural Engineers), who received the Commercial Wood Design Award for its design of the 158-m2 (1700-sf) Ontario Wood Pavilion. Yallowega Bélanger Salach Architecture (along with engineer A2S Associates Limited) received an Institutional Wood Design Award for its design of St. David Catholic Elementary School in Sudbury. Also, Pratt Homes in Barrie won the Designer/Builder Award for its work in light wood-frame condominium developments.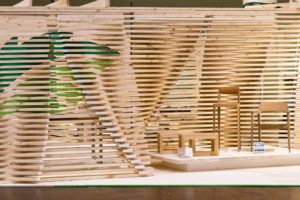 "Design professionals who understand the need for sustainable development are specifying wood products for innovative, environmentally responsible construction," Berube continues.
"Today's wood products and systems are technologically advanced," says Berube. "Project teams are using these high-performance building materials in exciting ways, actively and imaginatively exploring wood's expanding potential. The awards program gives us an opportunity to showcase what is happening in wood design and production."
To see a complete list of Ontario WoodWorks honourees, click here.