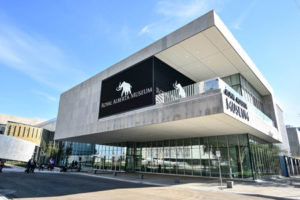 CentreVenture Development Corporation has shortlisted five teams to participate in the design competition for the 0.32-ha (0.8-acre) southern parcel of the Market Lands site in Winnipeg. The teams are:
The southern parcel of the Market Lands site will be the centrepiece of a new mixed-use development project in Winnipeg's historic Exchange District. Following a year of public consultations, the urban design framework for the site was released in March 2018. It envisions the creation of affordable housing, new urban park spaces, and a modern public market building on the southern parcel. The design competition will take those ideas to the next level of detail, providing more definition to the architecture and character of those buildings and spaces. Teams will be required to create designs that establish a new welcoming destination in the city, celebrating the rich culture and history of the neighbourhood while applying innovative design techniques.
The five shortlisted teams have to submit conceptual designs for a 100-unit affordable housing complex with a main floor cultural hub, a public market building, and integrated public realm and plaza space.
The competition's interdisciplinary jury is comprised of Bruce Kuwabara (KPMB Architects), Eladia Smoke (Smoke Architecture), Angela Mathieson (CentreVenture), John Kiernan (City of Winnipeg), Alan Tate (University of Manitoba), Zephyra Vun (Winnipeg Design Quarter), and Annitta Stenning (CancerCare Manitoba Foundation). Manitoba architect Dudley Thompson will oversee the design competition as its professional advisor.
The eight-week contest will culminate in a public presentation of proposals on December 7 from 5:30 to 8:30 p.m. at the Canadian Museum for Human Rights.