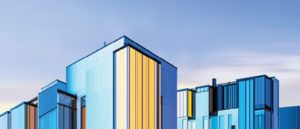 Registrations are open for the 2019 Edmonton 'Missing Middle' Infill Design Competition.
Five parcels of land owned by the city of Edmonton are up for redevelopment. The city is therefore soliciting proposals from multidisciplinary teams from across Canada and abroad to design a multi-unit, medium-density, or 'missing middle', housing development on these lots.
The challenge is to submit a design thoughtful of the neighbourhood, economically feasible, responsive to local market conditions, and advance the design ethic for infill's in Edmonton.
The winning team will be given the opportunity to purchase the site and build as per the winning design, conditional upon rezoning approval.  The finished development will be used to inspire innovative 'missing middle' infill development in other parts of the city.
The competition is part of Edmonton Infill Roadmap 2018 Action 5: Partner to pilot innovative housing and will be judged by a national panel of experts.