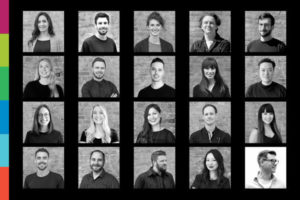 The Royal Architecture Institute of Canada (RAIC) has awarded Vancouver-based firm Leckie Studio Architecture + Design, the Emerging Architectural Practice Award for 2021.
The award recognizes an emerging architectural practice that has consistently produced distinguished architecture.
The award acknowledges the achievements of the practice for the quality of their built work, service to their clients, innovations in practice, and public recognition. Eligible firms need to be practicing and licensed in Canada, and they can be no more than 10 years old.
Founded in 2015, Leckie Studio is a 20-person practice led by principal architect and founder Michael Leckie.
The studio is understood as a vehicle for creative speculation—expanding the boundaries of traditional architecture practice through research, client commissions, and self-initiated projects combining practice with creative entrepreneurship, RAIC said in a press release.
Rooted in a architectural methodology, the work of Leckie Studio spans a range of scales and typology— including buildings, installations, product design, and environmental design. The studio's current portfolio is intentionally diversified in both typology and scale across Canada, the United States, and Mexico. Leckie Studio's design philosophy is rooted in mindfulness practice and an essentialist approach to life and work.
A selective sample of their architectural work includes:
UBC Arts Student Centre, Vancouver;
Camera House, Vancouver;
Ridge House, Vancouver; and
Full House, Vancouver.
"In a short time, Leckie Studio Architecture + Design has produced a diverse collection of exquisite projects which demonstrate their extraordinary commitment to regionalism and their skillful understanding of materials, all evidenced by the enthusiastic support of their clients. Their work demonstrates careful attention to craft, materiality, and the specificity of place. The various projects enter an elegant dialogue with nature, and the use of wood contributes to this integration," the award jury commented.
"Leckie Studio has produced beautiful and well-executed buildings, showing a depth of research, craft, and understanding of materiality. They have also demonstrated a commitment to sustainability with their focus on research into sustainable prefabricated mass-timber construction. With their lovely DIY (do-it-yourself) cabin, they offer a refreshing option for the construction of small remote cabins, incredibly accessible to anyone with basic building skills. Their work displays a high degree of conceptual clarity and attention to detail in executing an impressive breadth for a young firm, spanning from private residences to public buildings. There is no doubt, Leckie Studio has a bright future ahead," jury members additionally stated.