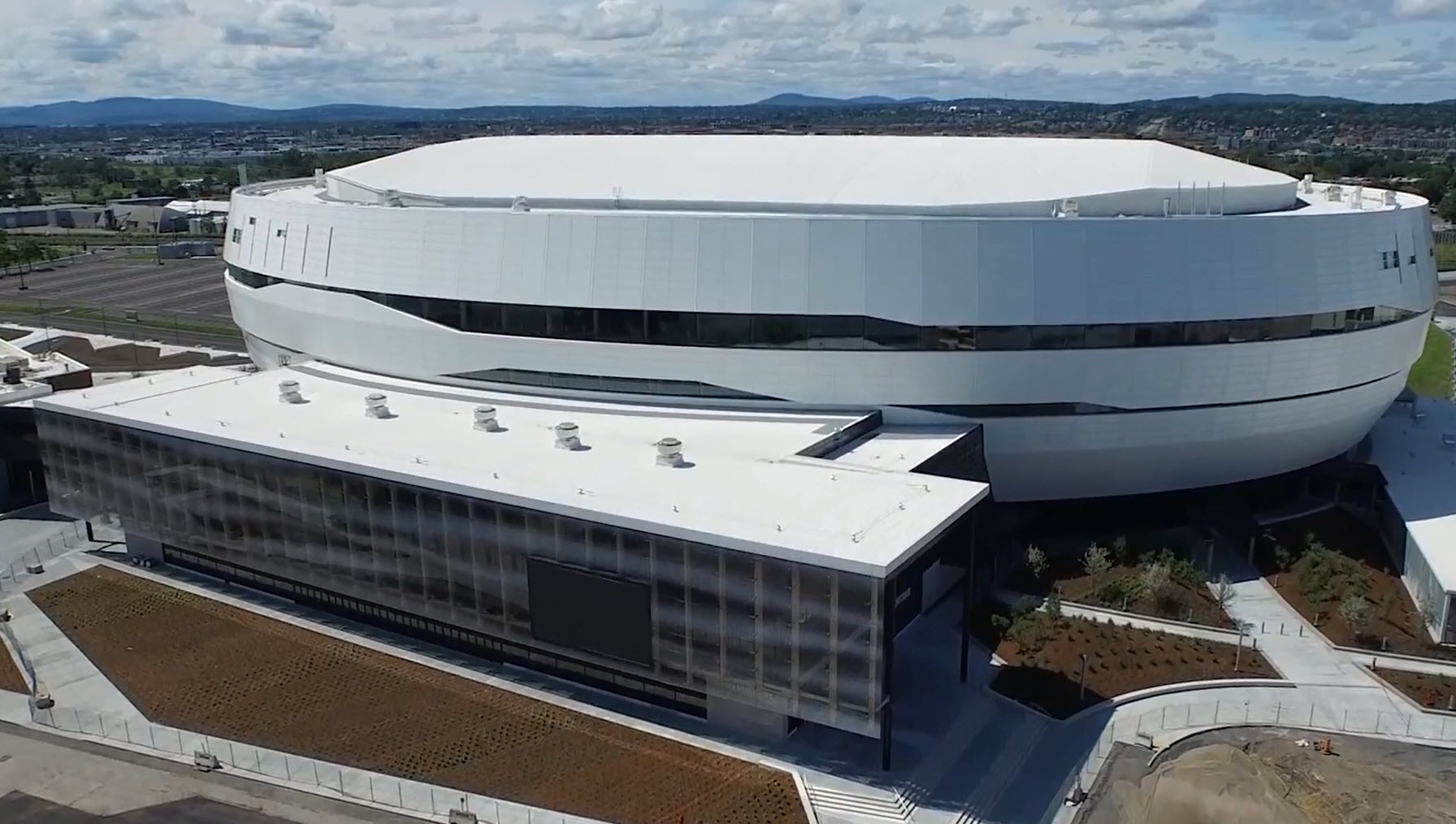 Pomerleau, a general contracting firm based in Québec, took two categories in the Canada Building Information Modelling (CanBIM) Council's first-ever national awards.
The award program has three categories: innovation, interoperability, and best in BIM. Pomerleau earned top honours in the innovation category for Place Bell, a sports centre in Laval, as well as the best in BIM category for the Videotron Centre in Québec City. Runners up for innovation were Toronto's Turner Fleischer Architects for laser scanning implementation technology and Calgary's GEC Architecture for the YYC/TCP baggage handling system. In the best in BIM category, Pomerleau edged out Montreal's SNC Lavelin's McGill University Health Centre Glen Site and DIALOG's Brookfield Place Calgary.
"All nominees demonstrated great execution of BIM, but Pomerleau demonstrated strength in their respective award categories, as seen by our experienced evaluators," said Allan Partridge, CanBIM's president. " We are proud to have received so many great submissions."
Architecture and interior design firm DIALOG took top honours in the interoperability category for demonstrating seamless data transfer across software platforms on the Grande Prairie Regional Hospital.
"The awards are a major landmark not only for CanBIM, but also for Canada's BIM community," said Gerry Latmann, CanBIM's executive director. "The awards bring to the forefront significant achievements of this country's BIM professionals and are proof of the success that occurs when art, science, technology, and industry converge and collaborate."
For more on BIM, see the September 2014 article, "BIM PxP: Knowing the Execution Plan Essentials," by John Dickinson, PhD, P.Eng., and Paul Woodard, PhD.