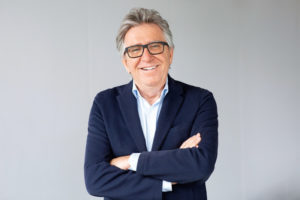 Claude Provencher, an award-winning Quebecois architect and co-founder of firm Provencher Roy, passed away on May 6 at the age of 72.
Provencher will be remembered for his contemporary projects which were aimed at provided a sense of place. A firm believer in the added value architecture brings to society, he fought for the recognition of the profession in Quebec throughout his long career.
In 1983, he founded Provencher Roy with Michel Roy in Montreal, and led the practice as senior designer for four decades.
The firm has been involved in a variety of innovative projects, including the J.- A. Deseve Pavilion for the Universite du Quebec a Montreal (1998), the Claire and Marc Bourgie Pavilion for the Montreal Museum of Fine Arts (2011), the expansion of the Ritz-Carlton (2012), the Angus Technopole Development Plan (2014), the expansion of the Centre Hospitalier Universitaire de Sainte-Justine (2017), the rehabilitation of the Montreal Tower at the Olympic Stadium (2018), the reception pavilion of the Quebec National Assembly (2019), the new Samuel-De-Champlain Bridge (2019), and the National Film Board of Canada's Headquarters at the Ilot Balmoral (2019).
Provencher contributed to the creation of the Conseil du patrimoine culturel du Québec; sat on the advisory committee on the planning, design, and realty of the National Capital Commission in Ottawa; and was a member of the board of directors of the Canadian Conference of the Arts, as well as the Heritage Montreal. He was also involved in his professional association, along with numerous university committees and organizations dedicated to the promotion of excellence in architecture—notably as a lecturer in Canada and Europe.
He was awarded a Fellow of the Royal Architectural Institute of Canada (RAIC) in 2000, for his contribution to the profession; a Fellow of the Royal Canadian Academy of Arts (RCA) in 2014, for his leadership role in the community; and a Knight of the Ordre national du Québec in 2021, for his commitment to his profession.