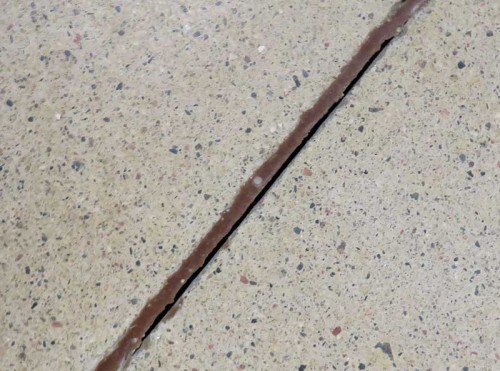 Standards
CSA A23.1-09 (R2014) does not specifically cover polished concrete. However, the standard does establish some practices, techniques, and materials for conventional concrete that, if followed, could adversely impact the achievement of a uniform finish. Some of these practices have been previously discussed, but the standard also allows the lowest flatness and levelness tolerances to be used for residential, institutional, and commercial floors—the major marketplace for polished concrete.
Polished concrete contractor influence
The skills, abilities, and diligence of the PCC's operators and supervisors will influence the esthetic quality of the final polished concrete floor. Therefore, the uniformity of the finish could vary depending on the individual's skillset. A commitment to employee training will improve these characteristics and traits, while neglect in training can cause poor performance.
The quality and maintenance of the equipment used during the grinding, honing, and polishing stages can give variable results, as can the quality of the abrasives, how often they are replaced, uniformity of motion, RPMs, and equipment speed of operation. Further, the point at which the type of abrasive is switched can have an influence, as can how well the floors is cleaned between various stages.
Pre-construction meetings
The Ontario General Contractors Association (OGCA) and the Ready Mixed Concrete Association of Ontario (RMCAO) have published, Best Practices Guidelines for Concrete Construction. (This document can be downloaded from betonabq.org/pdf/aBest_Practices_Guide_.pdf). Armed with an awareness of the issues discussed within this article, following the recommendations provided within the document chapters covering  "Quotation Submittal and Review Process", and "Pre-Construction and Pre-Placement Meetings" should result in the best resolution of any challenges and produce the desired esthetic and durability properties for polished concrete floor slabs.
Conclusion
The concrete industry seems to be fragmented with regard to polished concrete. There are many companies and individuals who may have a high level of competence within their own area of expertise, but nonetheless have different levels of awareness and knowledge of best practices for polished concrete applications.
Since skill levels, materials, and techniques can vary between established PCCs, it is not surprising there continues to be occasions when expectations are not met. It is difficult enough for all project team members to have a reasonable chance of success—when weather conditions are adverse at the time of concrete placement and finishing, challenges can sometimes become insurmountable without adequate planning and execution.
The polished concrete industry is still relatively new. Unfortunately, learning experiences within the concrete industry have not always been shared well in the past—particularly with regard to problems. Therefore, unless already planned, perhaps now is the time for companies specializing in polished concrete to create or promote the formation of a Canadian Polished Concrete Association and provide peer-reviewed knowledge and expertise providing the needed education and thereby avoiding problems or conflict in the future.
The clause dealing with "Concrete with special performance or material requirements" in CSA A23.1-09 (R2014) welcomes proposals for the inclusion of new technology within future editions, provided performance criteria superseding conventional concrete technology is covered and substantive supporting data is included.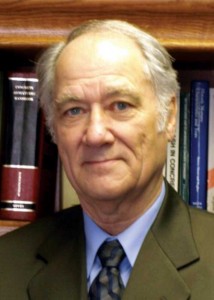 Paul Jeffs has more than 45 years of experience in the construction industry around the world. He is principal of PJ Materials Consultants Ltd., a Guelph, Ont.-based company that provides consulting and sub-consulting services across Canada for the investigation, construction, and restoration of masonry and concrete structures. He can be reached at pjeffs@pjmc.net.

Control the content you see on ConstructionCanada.net!
Learn More.