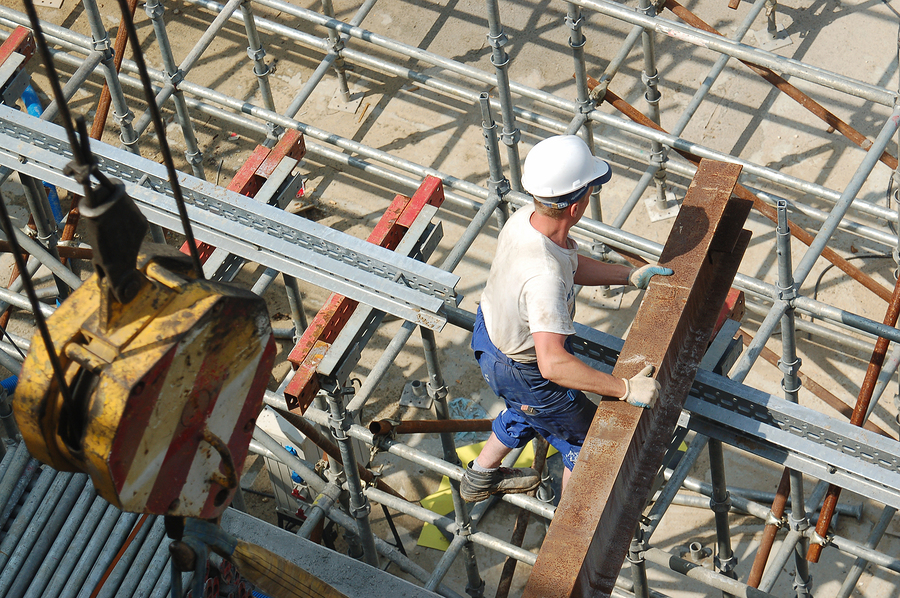 Private commercial and industrial construction activities in Canada fell in the second quarter while housing activity moderated, according to the Royal Institution of Chartered Surveyors (RICS). However, the infrastructure sector showed continuing strength, and a majority of the qualified professionals responding to the group's "Q2 2016 Canadian Construction Market Survey" are optimistic about its outlook in the year ahead.
According to RICS, 28 per cent more respondents reported a drop in private industrial workloads in Q2 rather than a rise, while a net balance of 16 per cent in private commercial workloads fell; a net balance of 55 per cent reported a drop in energy, oil, and gas construction workloads. In contrast, a net balance of 39 per cent saw infrastructure workloads increase in Q2, and three-fifths of respondents expect the sector to drive construction growth over the next year.
Breaking down the results by region, respondents expect prices in the Prairies and the Atlantic provinces to experience downward pressure. In contrast, prices in Ontario and British Columbia are predicted to continue rising. Two-thirds of respondents expect the former to see the strongest growth in construction over the next few years, followed by the latter with 22 per cent.
"The market in the Greater Toronto Area (GTA) is strong with the condominium market still booming along, especially downtown," says Jeff Logan, senior estimator with Canadian Turner Construction Company in Toronto.
Outside the GTA, the Ontario market is not as strong in general with the exception of higher education construction. He attributes this to the new federal Post-secondary Institutions Strategic Investment Fund (SIF), Logan added, which will provide $2 billion over three years to support higher education infrastructure projects across Canada.
"Turner has seen strong interest from colleges and universities in these funds, based on the schools' issuing request for quotations (RFQs) and request for proposal (RFPs) for projects on their campuses and engaging general contractors for which projects they would qualify if the institutions receive funding," he adds.
Under the program, monies may be used to accelerate eligible construction, repair and maintenance activities.
As for factors limiting construction expansion, financial constraints and regulatory and planning delays remain the two most significant ones, with 58 per cent and 48 per cent of respondents reporting issues respectively. However, the proportion of contributors citing insufficient demand as an impediment to growth increased to 40 per cent in Q2—the highest since RICS began collecting data in 2013.