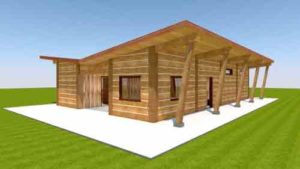 The Town of Princeton, British Columbia, has secured federal funding to add visitor-focused enhancements to increase tourism to downtown core community spaces.
The Canadian government's Pacific Economic Development Agency of Canada (PacifiCan) will invest $750,000 through the Canada Community Revitalization Fund (CCRF) into the Town of Princeton. This support will allow the town to revitalize the downtown core of the community, and to enhance Princeton Visitor Centre and RV campground to welcome visitors back to the region. The focus will be on various upgrades such as installation of RV pads and an accessible washroom at a campground, a boardwalk at the visitor centre, and wheelchair-accessible sidewalks in the town centre.
The CCRF, which was launched in June 2021, aims to provides $500 million over two years to Canada's regional development agencies (RDAs) to invest in shared and inclusive public spaces, with a focus on making them safer, greener, and more accessible.