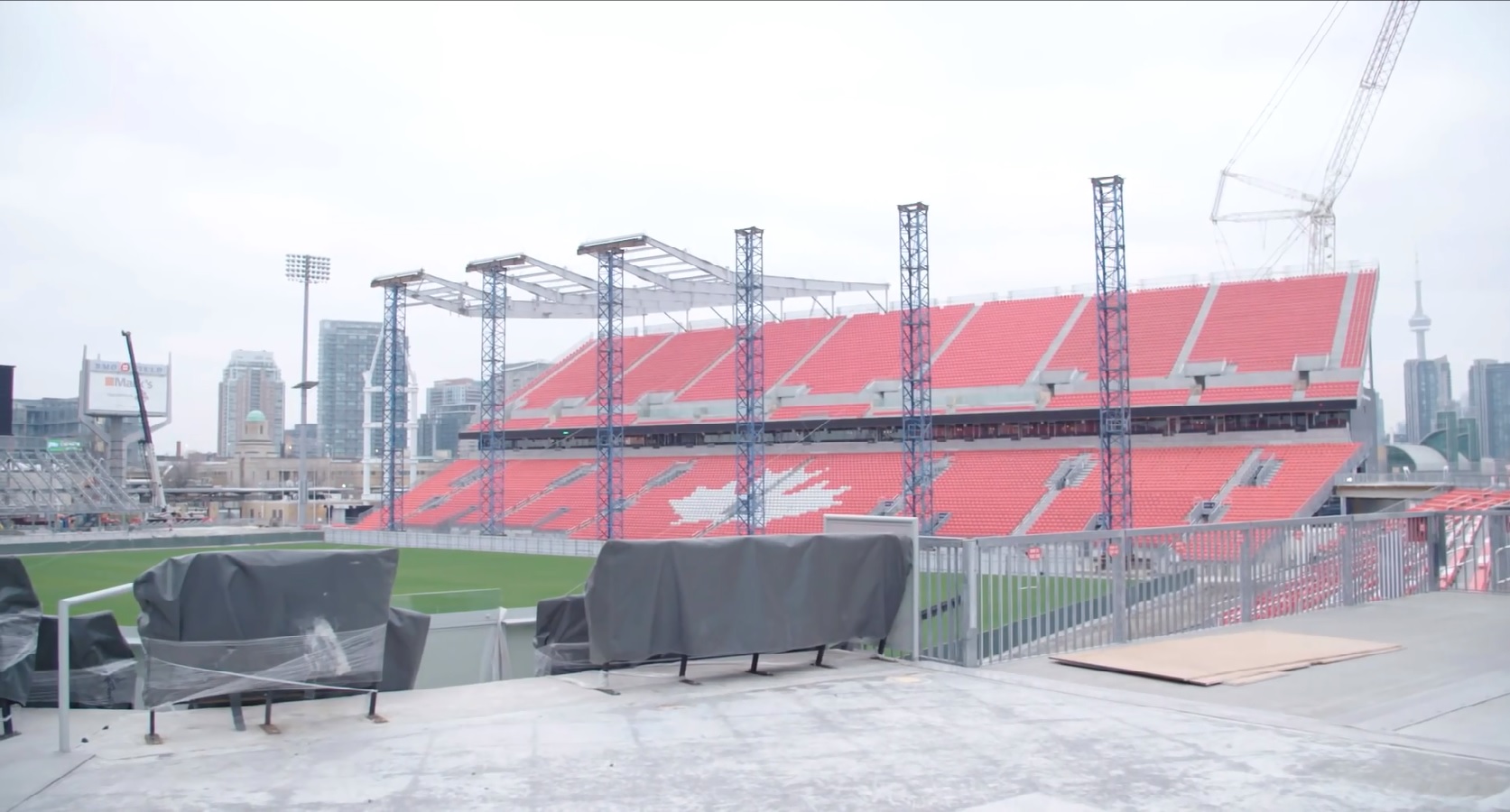 PCL Contractors is working on phase two of expansion at Toronto's BMO Field, which includes massive roof construction and super-columns.
The roof trusses will be supported by four super-columns constructed in each corner of the stadium. The super-columns have been engineered to plug into bedrock using a system of micro piles drilled 7 m (23 ft) into the ground. The east and west canopies are being built onsite in sections, while the south canopy is assembled as one massive structure that will be lifted into position by 600-ton and 450-ton cranes. There will also be enhanced lighting and sound along the east and west canopies.
PCL completed the first phase of the two-year project in time for soccer team Toronto FC's home opener in May 2015. It included an expansion of the east grandstand, the addition of a continuous concourse level and kitchen, and enhanced washrooms, concessions, and executive spaces.
To learn more, watch the video below: