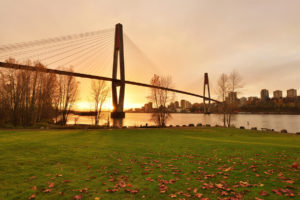 Natural Resources Canada (NRCan) will provide $1.3 million toward a new $43.5-million community centre in Surrey, B.C., cited to be North America's first and the world's largest community centre built according to the Passive House standard.
"The benefits of investing in energy efficient buildings go beyond lower energy costs and include improved health, comfort, productivity, and increased asset value. The most important gain will come from the reduction of harmful greenhouse gas [GHG] emissions, helping Canada address climate change. Our government is proud to support the City of Surrey and this impressive project," said John Aldag, MP for Cloverdale — Langley City, B.C.
This investment is through the Energy Innovation Program, which furthers research, development, and demonstration of solutions supporting the adoption of high-efficiency building codes.
Passive House is a leading standard in energy efficient construction, with buildings constructed to this standard achieving excellent indoor air quality (IAQ), improved comfort, simplified operation, and little to no direct GHG emissions.