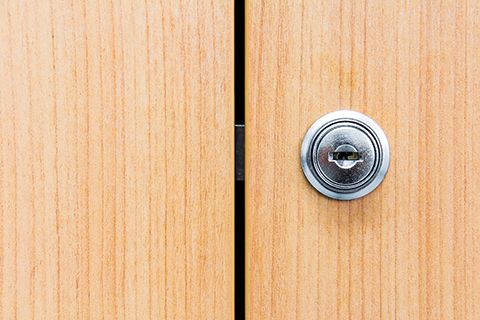 by Michael Tierney
Many architects and specifiers are well-versed with regard to American National Standards Institute (ANSI)/Builders Hardware Manufacturers Association (BHMA) standards for builders' hardware used throughout North America. These standards typically pertain to commercial, institutional, and industrial facilities, covering everything from hinges to locks to power doors. Not only do they provide clear definitions of equipment terms, but they also fully describe methods for rigorous laboratory testing of the hardware.
Typically, the quality of the materials is classified into 'Grades' according to whether or not it withstands the testing conditions. This system goes a long way toward keeping substandard products out of buildings. The standards are often referenced in building codes involving life-safety regulations and other activities that specifically involve builders' hardware. They provide a methodology for ensuring the correct products are specified in construction projects with regard to quality and function.
The latest round of updates includes:
ANSI/BHMA A156.3-2014, American National Standard for Exit Devices;
ANSI/BHMA A156.5, American National Standard for Cylinders and Input Devices for Locks;
ANSI/BMHA A156.11, American National Standard for Cabinet Locks;
ANSI/BMHA A156.30, American National Standard for High-security Cylinders; and
ANSI/BMHA A156.115, American National Standard for Hardware Preparation for Steel Doors and Steel Frames.
This article provides a brief overview of these five standards and the new changes implemented therein. For further details, designers should refer to the published standards, available from BHMA.
Exit devices
One of the oldest BHMA standards covers exit devices and its associated definitions including panic and fire-exit hardware. Specifically, 'panic hardware' is defined in A156.3-2014 as:
A door latching assembly incorporating an actuating member usually called an actuating bar which releases the latching or locking mechanisms upon the application of force in the direction of exit travel.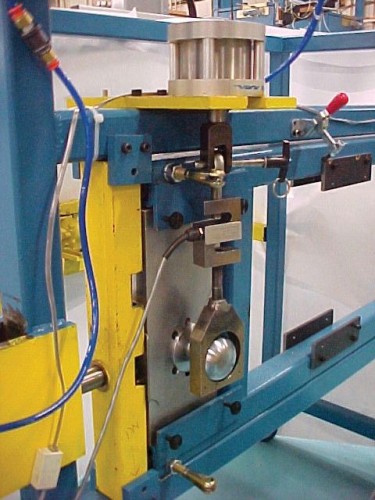 Building on this definition, 'fire-exit hardware' is defined by A156.3-2014 as:
Panic Hardware which additionally provides fire protection when used as part of a fire door assembly.
Interestingly, there are 20 different types of exit devices listed in the standard with dozens of illustrations. Revisions to the 2014 version involved the usual updating of references to other standards. However, one revision especially worth noting has to do with a subtle change in the testing methods for the operation of the exit devices. These devices must now be preloaded with a weight prior to the cycling (The cycle tests for exit hardware now include preloading. For Grade 1, a force is applied to the door when it is latched. The force places a net 88 to 97 N (20 to 22 lbf) load on the latch and it is applied in the direction of the door swing until the door is opened. The force shall be applied using weights. ) of the exit device, making this test considerably more difficult to pass than it used to be and resulting in fewer products being certified as Grade 1. (The Grade is determined by how soon the locks fail under testing as defined in the standard.)
While the application of this force may not seem very significant, it actually makes it harder to obtain a Grade 1 rating.
The applied force in this test mimics real-world use where doors may have forces from gasketing or air pressure pressed on them when the exit device is operated. An exit device that performs under idealized laboratory test conditions might not work as well in the field where these additional forces exist. This change to the standard ensures Grade 1 hardware lives up to expectations; it also serves to keep substandard products off the market. Further, some of the ambiguities in the text of the standard regarding how to conduct the testing have also been removed.
Users of this standard are cautioned over the selection of exit devices to be installed on fire doors. Only devices investigated for both fire and panic protection may be used. Labels employed by laboratories listing such devices bear the designation, 'Fire Exit Hardware.' Other devices, although suitable for many doors within a means of egress, may not be used with fire door assemblies. The fire door must also bear a label containing the phrase, 'Fire Door to be equipped with Fire Exit Hardware.'

Control the content you see on ConstructionCanada.net!
Learn More.