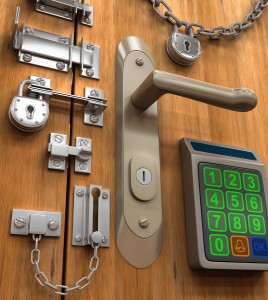 The Builders Hardware Manufacturers Association (BHMA) has published product category rules (PCRs) for locks, latches, exit devices, door closers, and hinges. This sets the framework for manufacturers to develop environmental product declarations (EPDs), ultimately increasing transparency and helping design professionals compare components.
PCRs identify the rules and requirements for lifecycle assessments (LCAs), and are important for EPDs under International Organization for Standardization (ISO) 14025, Environmental Labels and Declarations: Type III Environmental Declarations−Principles and Procedures.
BHMA initiated development of its PCR with Underwriters Laboratories' (UL's) expertise in the field of environmental impacts. After several months of development, the PCR was posted for review on the UL Environment and GEDnet websites as part of an open consultation period. The full, revised document is now available for download in the group's new sustainability subsite, along with helpful definitions of basic terminology.
"Responding to a need for uniform requirements, BHMA also ensured international PCR documents stand in alignment with ours," explained the association's executive director, Ralph Vasami. "These product category rules are the first industry-wide resource for hardware, and demonstrate our industry's commitment to constructing more environmentally conscious buildings in North America."